The Real Reason Miranda Lambert Broke Down In Tears On Stage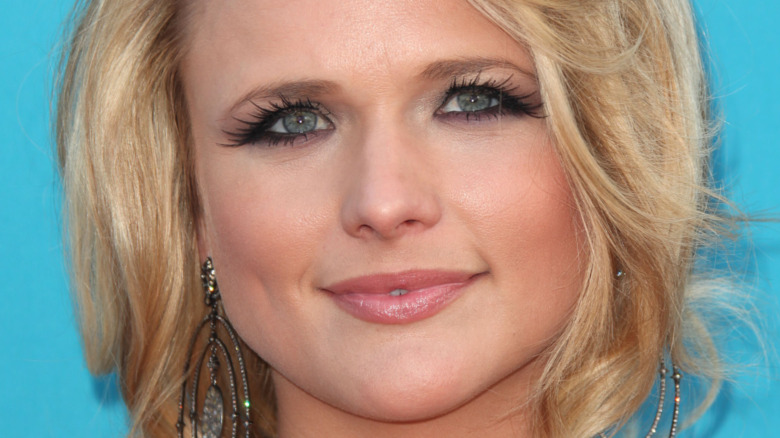 Shutterstock
Miranda Lambert finally returned to the stage in April 2021 after a long year away from performing due to coronavirus restrictions. The star organized a series of COVID-19 safe shows at Billy Bob's Texas in Fort Worth in her home state, which marked her first time performing one of her own concerts with her band since her "Wildcard Tour" in 2020. Per Billboard, Lambert wrapped up the first leg in early March 2020, but had to reschedule a series of shows set for October 2020.
Lambert revealed her plans to perform again in February 2021 (via CMT) when she announced she'd been doing three shows to celebrate the venue's 40th anniversary. The star shared the big news on Instagram where she told her followers how excited she was to head home to the Lone Star State. "First concert in over a year. Texas, I can't wait to come home [red heart emoji]," she captioned a poster for the concerts, which showed her wearing a red, white, and blue jacket with matching fringe down the arms.
She also shared how she and her team had ensured the shows will be safe amid the pandemic. Lambert wrote, "We're doing this safely and right. Show will be reduced capacity and distanced with strict COVID protocols in place."
When Lambert finally set foot back on the stage in front of a crowd, things got very emotional. Read on to find out why.
Miranda Lambert was so emotional she couldn't finish her own song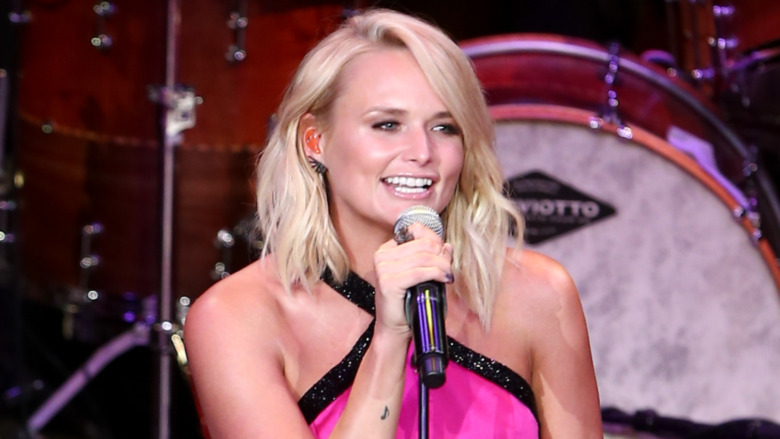 Shutterstock
Miranda Lambert was clearly emotional in a video shared to her TikTok account the day after the April 23, 2021 show. It showed Lambert on stage as she performed "The House That Built Me," her 2010 single, and she got so overwhelmed she had to stop singing and let the crowd take over. Per Billboard, the song tells the story of returning to an old home with many memories after a long time away.
Lambert wiped away several tears and folded her arms while nodding at the crowd as they sang the lyrics back to her. She then got so emotional that she put both hands to her face and shared a hug with one of her bandmates. The star tried to return to the song and sing again, but had to stop for a second time to let the crowd take over.
As for why the country superstar was so emotional, she revealed in the caption that she was overwhelmed to finally be back on stage after a long and uncertain hiatus, and it seems like the song's lyrics were particularly poignant that night. "First show back. Love y'all," she wrote alongside a red heart emoji.
We love that Miranda Lambert isn't afraid to show her emotions and, after the tough time the world has had since the coronavirus outbreak, it's no surprise she got teary-eyed after seeing all the love from her fans.