Diane Warren Reaches An Oscar Record That No One Wants To Have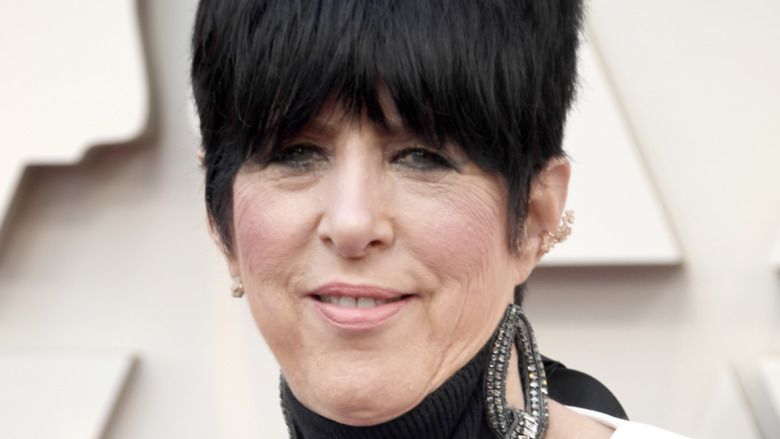 Frazer Harrison/Getty Images
Grammy Award winner Diane Warren was nominated for Best Original Song at the 2021 Oscars for the tune "lo Sì (Seen)," a collaboration with the singer Laura Pausini which was written for the Italian film, "La Vita Davanti a Se," or "The Life Ahead," per People. Warren and Pausini performed their song at the Oscars pre-show, hosted by Ariana DeBose and Lil Rel Howery, and spoke about the writing process on the red carpet. "This song is like a hug," Pausini described. "We want to hug people through the song."
The legendary songwriter told presenters that she was "ready to win," and explained how the lyrics of "lo Sì (Seen)" connected to the film. "I read the script and the word 'seen' came to mind because these are characters that aren't seen — they're invisible to the world and almost invisible to each other," Warren stated. "And also we're living in a time now where everybody feels not seen and invisible."
She also marked the day with an emotional tribute on Twitter to her late father. "Happy Oscars Day and Happy Birthday Dad!" Warren wrote, alongside a picture of her dad. "I know U are watching and I know U are proud."
But her win was not meant to be, with the Oscar going to H.E.R. for "Fight For You," which was featured in the film "Judas and the Black Messiah." This Oscar loss launched Warren into an unfortunate category.
Diane Warren has been nominated for Best Original Song 12 times — but has never won
Matt Winkelmeyer/Getty Images
When people talk about the celebs with the most Oscar nominations but zero wins, names like Glenn Close or Peter O'Toole often come up. But iconic songwriter Diane Warren has beaten them all, as she just lost at the Academy Awards for the 12th time. This recent loss means that Diane Warren is now the most Oscar-nominated woman without a win, according to People. 
The songwriter, who has written for Cher, Beyoncé, and Aerosmith among others over the course of her long career, was first up for an award in 1988. Her first nomination was also her first number one on the charts, per Billboard: Starship's "Nothing's Gonna Stop Us Now," a cheesy '80s classic that accompanied the rom-com "Mannequin." 
Warren went on to provide songs for Trisha Yearwood, who sang "How Do I Live" for the Nicholas Cage action flick "Con Air," and Celine Dion, whose ballad "Because You Loved Me" won Warren a Grammy Award. Each were nominated for the Best Original Song statuette, but the Oscar remained just out of reach, even as she had chart-topping success.
But Diane Warren shows no sign of slowing down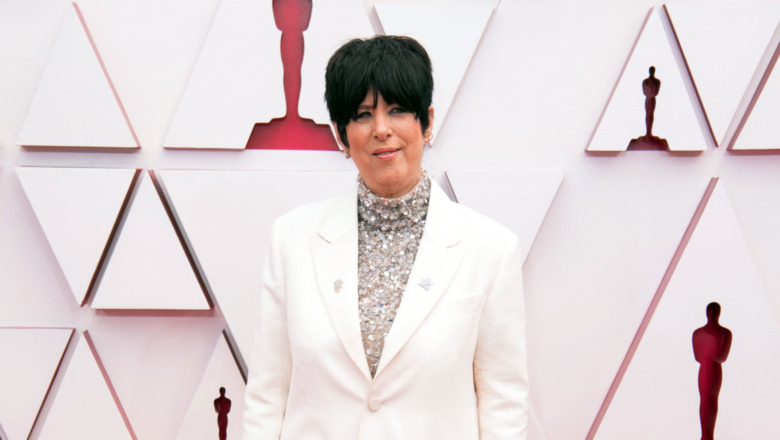 Handout/Getty Images
After being shown the end of the movie "Armageddon," Diane Warren wrote the power ballad "I Don't Want to Miss a Thing," which was nominated for Best Original Song at the 1999 Oscars. "And never in a million years thought Aerosmith would do it," she later told Rolling Stone. "I kind of thought a female vocalist would end up doing it, but it's so much more powerful with Steven Tyler — him being that vulnerable in the song really worked. I remember the first time hearing it and just being literally knocked off my chair with how great that was."
Decades after her first nomination, Warren's reign of hits has continued. The Academy gave her a nod for the song "Grateful" in 2015, "Til It Happens to You" in 2016, "Stand Up for Something" in 2018, "I'll Fight" in 2019, and "I'm Standing with You" in 2020, per People — just to name a few.
She might hold an unenviable record, but if Warren's incredible career has proven anything, we'll probably be seeing her at next year's ceremony too.