The Totally Unexpected Glenn Close Moment That Stole The Oscars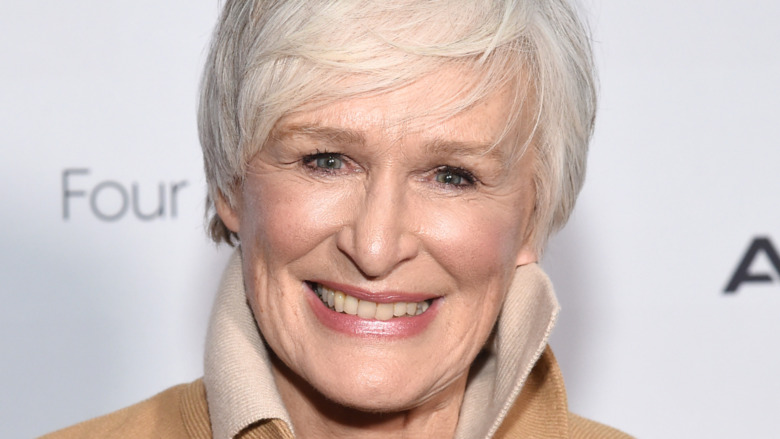 Michael Kovac/Getty Images
On April 25, the 93rd Academy Awards aired, showing a modified ceremony that saw social distancing, an intimate theater in Union Station in downtown Los Angeles instead of the Dolby Theatre in Hollywood, and instructions to not play anybody off stage. The 2021 Oscars was noticeably different this year, and some viewers didn't appreciate the changes and, in fact, called the show boring. "I've been to required corporate meetings that weren't that dull. AND I LOVE THE OSCARS," one person tweeted. "Well it's official the no host, no movie clip OscarAward2021 comes in dead last for awards show," a second user wrote.
The limited show might have been boring for some — and controversial for others — but there was one moment that almost everybody agreed stole the show. About two-thirds of the way through the broadcast, Questlove and Lil Rel Howery decided to play a music trivia game with members of the audience. Questlove — who was the music producer for the show — would play a song clip, and Howery would ask someone if the song was an Oscar winner, Oscar nominee, or neither. At first, Howery approached musician Andra Day before going to Best Supporting Actor winner Daniel Kaluuya, who happened to be sitting at the same table as Glenn Close. Close teased Kaluuya during his question, so Howery decided to ask her a question as well. What happened next was unexpected, to say the least.
Glenn Close showcased her dance skills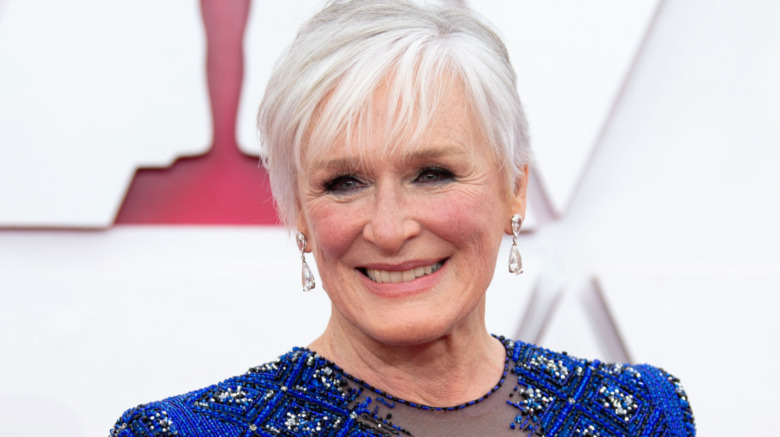 Handout/Getty Images
During Daniel Kaluuya's trivia question, Glenn Close teased him, saying he was too young to know whether Donna Summer's song "Last Dance" won Best Original Song. (Spoiler alert: It did win, and Close was correct — Kaluuya didn't know). Because Close got involved, trivia host Lil Rel Howery then picked her as his next contestant, and Questlove played go-go band E.U.'s "Da Butt," from Spike Lee's "School Daze," per Us Weekly. Howery was understandably surprised at Close's depth of knowledge about the song and asked if she knew how to do the dance. Seemingly always up for the challenge, the 74-year-old stepped up and showed off her skills.
Needless to say, the Internet went wild over the moment, with many taking to Twitter to express just how much they loved Close's dancing skills. "I am deceased, because Glenn Close just killed me," one Twitter user wrote. "Glenn Close doing DaButt was not on my theoscars2021 bingo card but it happened," another tweeted. "She may not have won an Oscar tonight but Glenn Close just won the night," a third person penned.
With her loss tonight, Close is now tied with Peter O'Toole as the most nominated actor without a win at the Academy Awards, per the Los Angeles Times. At least it seems she's not letting those losses get to her, and she's still able to let loose and have fun.