Lena Dunham's Tweet About Pamela Anderson Is Raising Eyebrows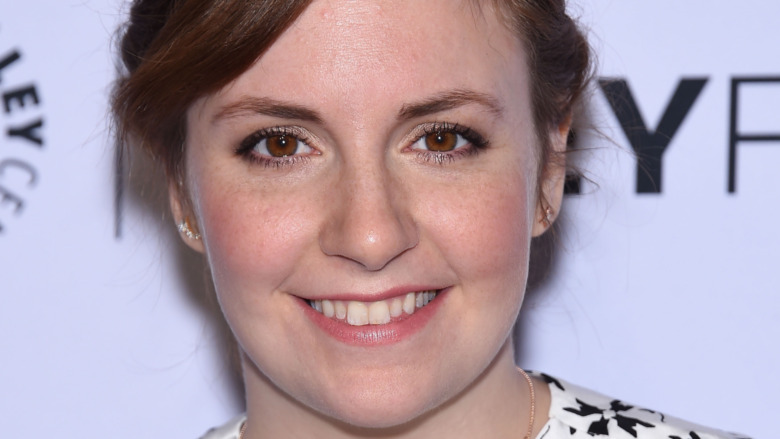 Shutterstock
"Girls" creator Lena Dunham is no stranger to controversy. Although she's been in the public eye a bit less since her hit series completed its six-season run, Dunham always manages to say something to get people talking about her again.
Dunham first faced criticism shortly after "Girls" premiered for its lack of diversity, as the main cast consisted of four white women, all of whom had famous parents in real life. "Why are the only lives that can be mined for 'universal experiences' the lives of white women?" writer Kendra James asked in Racialicious (via Jezebel). Dunham's responses to the criticism — including her remark that "nobody would be calling me racist if they knew how badly I wanted to f**k Drake," per Insider) — led to one of Dunham's former newsletter writers accusing her of engaging in "hipster racism."
Dunham also came under fire in 2016 when she assumed what Odell Beckham, Jr. was thinking about her at the Met Gala, writing, per BuzzFeed, that he was surely thinking she was a "dog," and asked himself if he wanted to "f*** it." (They never spoke at the Gala, and Dunham later apologized.) That same year, she announced on her podcast that she wished she could have an abortion (via Time).
Now it's something Dunham said about Pamela Anderson that's causing a bit of a stir.
Some didn't like Lena Dunham's joke about Pamela Anderson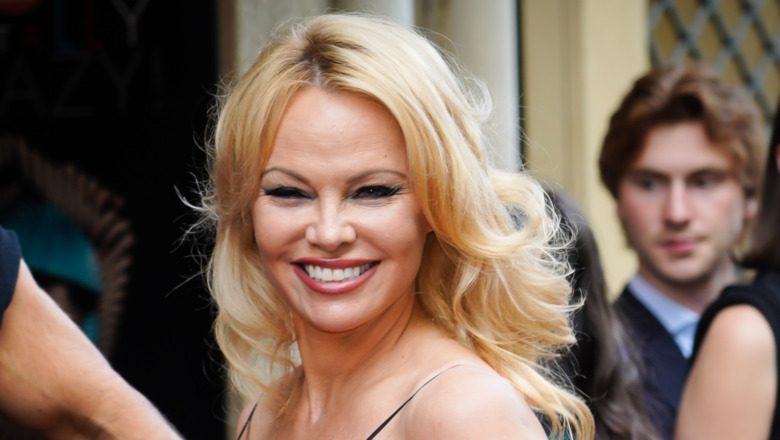 Edward Berthelot/Getty Images
On April 26, Lena Dunham tweeted: "For anyone who missed it, Pamela Anderson's 6th wedding dress was gorgeous." (For the record, Anderson married her fourth husband, Dan Hayhurst, in February.)
One follower remarked that "This is the type of joke an old white male radio show host would make." "Why couldn't you just say 'last' or 'most recent?'" questioned someone else. "Aww are you being mean?" tweeted another. A fourth user simply replied, "Mean."
But not everybody who replied was angry. In fact, some defended Dunham. "Her humor isn't new, this is who Lena is. We can follow, or don't," they wrote. "We can also keep scrolling past content you don't like. Welcome to social media!" 

Others reacted in earnest. Director Molly McGlynn replied, "Did not miss it! It was stunning!" Another user was angry not because of the joke, but because Dunham did not include any photos of the dress. "I SEE YOU, Lena, making my fingers do Googling work today," she tweeted, followed by the hashtag "#gottaseethedress." Some also thought Dunham's joke was funny. Variety features editor Malina Saval replied with a laughing emoji followed by a praying hands emoji.
In all of the hot water Lena Dunham has found herself in, this one seems to be lukewarm.