The Strange Thing Lena Dunham Just Said About Hunter Biden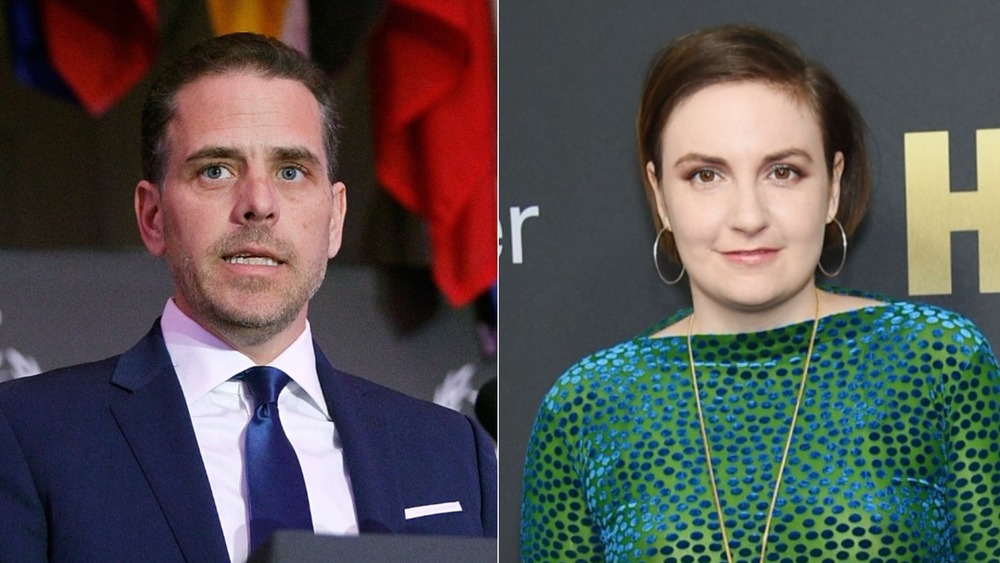 Paul Morigi, Mike Coppola/Getty Images
It's not exactly a secret that actor-writer Lena Dunham has sometimes found herself at the center of controversy, but the creator of Girls got dragged on social media after sharing a post about Hunter Biden, President Joe Biden's son. The ratio was immediate after she tweeted out on Jan. 21, 2021, "I cannot wait to spend holidays at the White House when I am Hunter Biden's beautiful wife." 
As one person reminded Dunham, "He's married," while another responded with, "There is so much wrong to unpack in that sentence." Another Twitter response read, "You know it's ok not to broadcast every thought via Twitter. They're not all gems." Ouch. It wasn't all bad news for Dunham, though — who unfortunately has a history of being shamed off of social media — as some in the Twittersphere agreed with the star's seemingly high-profile crush. "I regret to inform you that I, too, dream of one day marrying Hunter Biden," one person wrote. One of the funniest replies came from Naomi Fry, a writer for the New Yorker, who jokingly tweeted back at Dunham, "FIGHT ME."
While Dunham was last romantically linked with Bleachers rocker and producer Jack Antonoff, the two called it quits in 2018 after five years together. Keep on reading to find out more about her apparent crush on President Biden's son.
Lena Dunham's apparent crush on Hunter Biden has a few red flags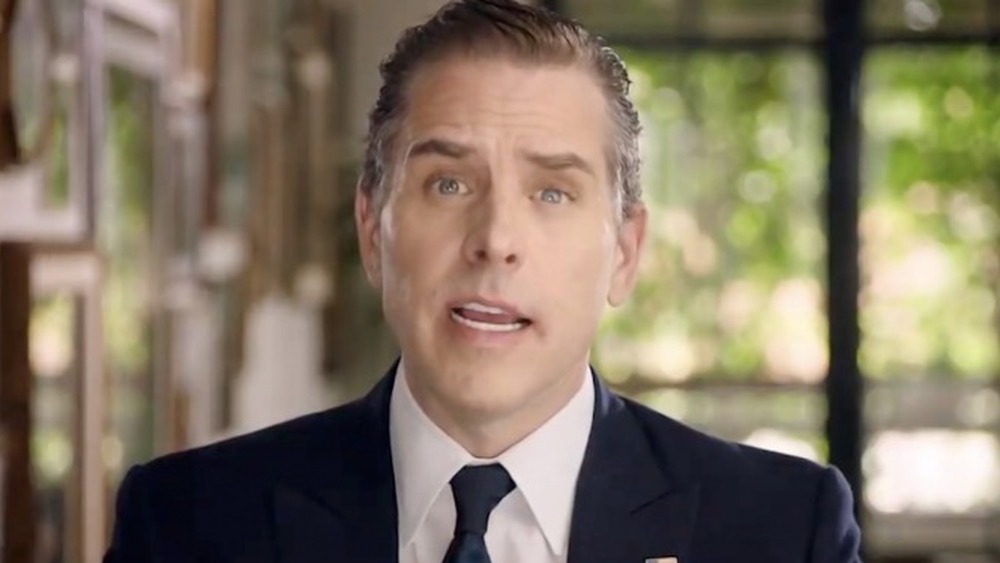 DNCC via Getty Images/Handout/DNCC via Getty Images
From Modern Family star Julie Bowen's "hall pass" for Stephen Colbert to Arianna Grande's childhood crush-turned-friendship with Jim Carrey, who doesn't love a surprising celebrity crush? That said, Lena Dunham might want to review her own crush list, as Hunter Biden's history is a little complicated. For one thing, as several Twitter users pointed out, he's married and is the father of five children. 
After tying the knot in May 2019, President Joe Biden's only living son and filmmaker Melissa Cohen welcomed son Beau Biden the following March — named to honor Hunter's older brother, who died of brain cancer in 2015. Hunter and his now ex-wife, Kathleen Buhle, also share three young adult daughters: Naomi, Finnegan, and Maisy (via Elle). The couple separated in 2015 and divorced in 2017. In 2018, a woman named Lunden Alexis Roberts became pregnant after sleeping with Hunter (who was dating his brother's widow at the time). According to CNBC, Hunter initially denied his paternity, but a DNA test later confirmed he was the baby's father.
Throughout the 2020 election, Hunter found himself in the spotlight over his business dealings in Ukraine, which the Trump campaign attempted to use as a political attack tactic against his father. However, as BuzzFeed News reported, "The stories ... gained little traction outside the far-right bubble."
Meanwhile, Dunham seems content living the "totally single" life after her Jack Antonoff split, telling People in 2020 that she'd since "taken a hiatus from dating" — which she called "amazing for me."