The Sentimental Name Hunter Biden Gave His Newborn Son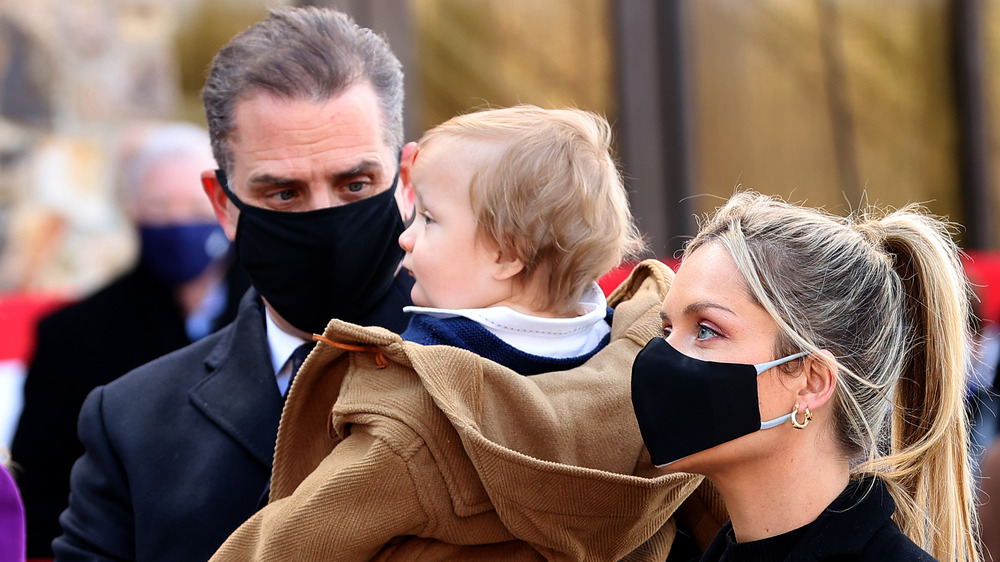 Chip Somodevilla/Getty Images
The Biden family had a major win on Jan. 20, 2021, when Joe Biden was sworn in as the 46th president of the United States. While it was a momentous day for Joe — whose political career spans decades — it was surely a bittersweet moment without his son Beau Biden by his side. The late politician, who showed great promise as a world leader, died from brain cancer in 2015 when he was only 46 years old. "Beau should be the one running for president, not me," Biden said on Morning Joe in January 2020.
Although Joe considered running for president in 2016, he ultimately decided it would be best for his family to wait another four years as his family grieved the loss. "Look, dealing with the loss of Beau, any parent listening who's lost a child, knows that you can't — it doesn't follow schedules of primaries and caucuses and contributors," Biden said at the time, per People. "Everybody grieves at a different pace."
Despite the reality of Beau missing out on the special day, Biden was surrounded by his two living children: Hunter and Ashley Biden. In fact, Hunter and his wife Melissa made sure to honor Beau at his father's inauguration and always with their son's sentimental name. Keep scrolling for more details.
Hunter Biden named his son after his late brother Beau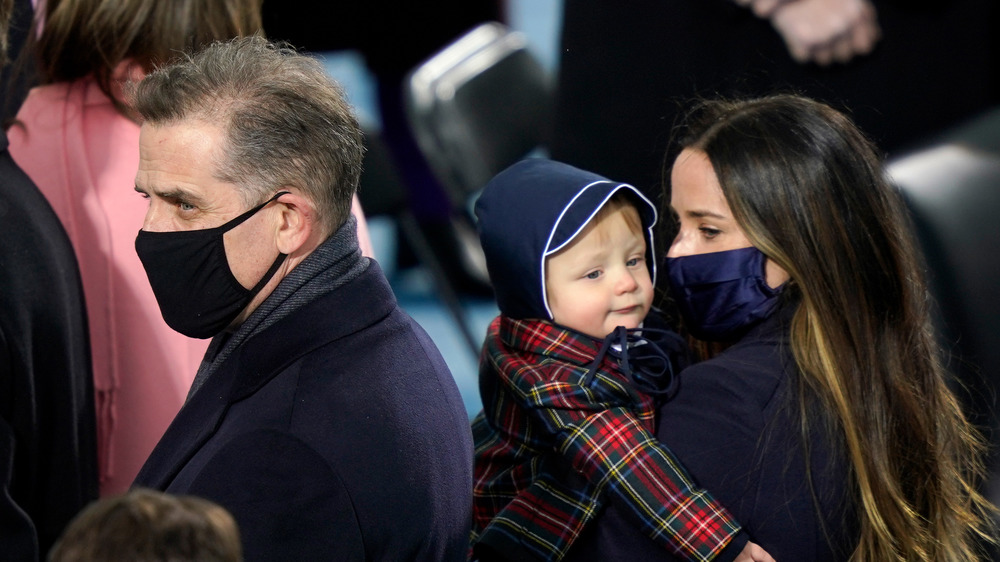 Drew Angerer/Getty Images
Hunter Biden previously tried to keep his personal life out of the spotlight, but now that his father is officially president, it looks like that is going to be tricky. He and his wife, Melissa, welcomed a baby boy in March 2020, and managed to keep his name a secret until January 2021. Prior to Joe Biden's inauguration, reporters were informed that a "Beau Biden" would be on the Biden family's flight from Delaware to Washington, D.C. for the special occasion, per People. Since we are now familiar with the Biden's, process of elimination concluded that Hunter gave his son his brother's name.
As Biden was sworn into office on Jan. 20, 2021, baby Beau could be heard cooing in the background as Hunter held his son in his arms, truly making the momentous day a family affair. Beau is Hunter's first child with Melissa, who he wed in May 2019. Hunter also shares three children with his ex-wife, Kathleen Buhle. It looks like Beau will forever have a special place in the Bidens' hearts.