The Biden Family Member You Didn't See At The Inauguration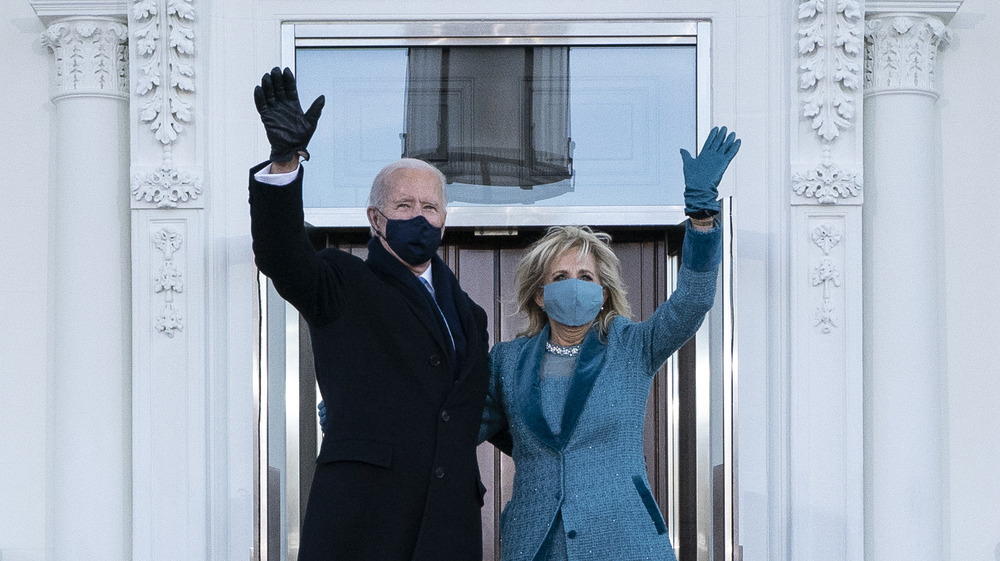 Pool/Getty Images
On Jan. 20, 2021, Joe Biden was inaugurated as the United States' 46th President, along with Vice President Kamala Harris. The highly anticipated event ran smoothly, though the weeks leading up to it were filled with controversy. After a divisive election, Biden triumphed as the winner, much to the chagrin of former President Donald Trump and his supporters. 
Over the past few months, Trump has attempted to contest the election results — due to no evidence of fraud, however, all of Trump's attempts have been debunked. Following a violent riot at the Capitol on Jan. 6, Biden's supporters have been both excited and nervous for Inauguration Day. The day proceeded without hitch as supporters, superstar performers, and Biden's family members gathered to watch the new president be sworn in. One notable onlooker was Chelsea Clinton, daughter of former President Bill Clinton and former presidential candidate Hillary Clinton. She tweeted about the significance of the day, expressing gratitude and hope for the new administration. She also pointed out a distinct, four-legged member of the Biden family who was seemingly missing from the inauguration. 
The Biden dogs sat the inauguration out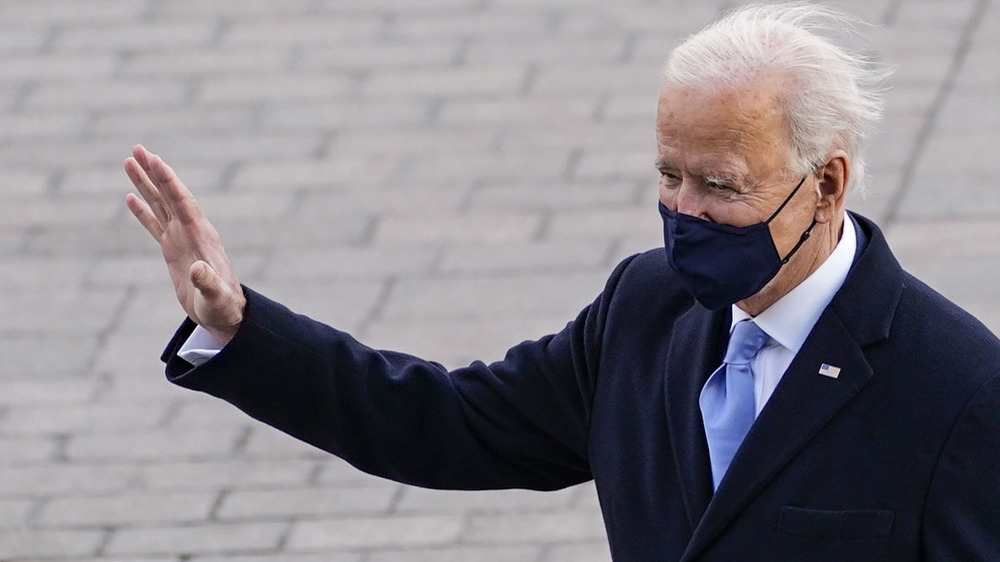 Pool/Getty Images
As it turns out, two important members of the Biden family weren't at the inauguration — Major and Champ Biden! Many people have fallen in love with the Biden family's dogs, especially Major, who is the first shelter dog to live in the White House. According to HuffPost, Joe Biden and his wife, Dr. Jill Biden, adopted Major from the Delaware Humane Association in 2018. Both Major and Champ are German Shepherds, and they're the first pets to live in the White House since Barack Obama's presidency, as Donald Trump didn't have any pets. 
For anyone who keeps up with the Bidens or follows them on Instagram, their love for their dogs is quite obvious. Though the beloved dogs were notably missing from the official inauguration, the Delaware Humane Association hosted an "indoguration" in Major's honor. According to People, the virtual fundraiser raised more than $200,000 in funds. Here's hoping that Major and Champ enjoy their new titles as First Dogs of the United States!