The Truth About Hunter Biden's Career As An Artist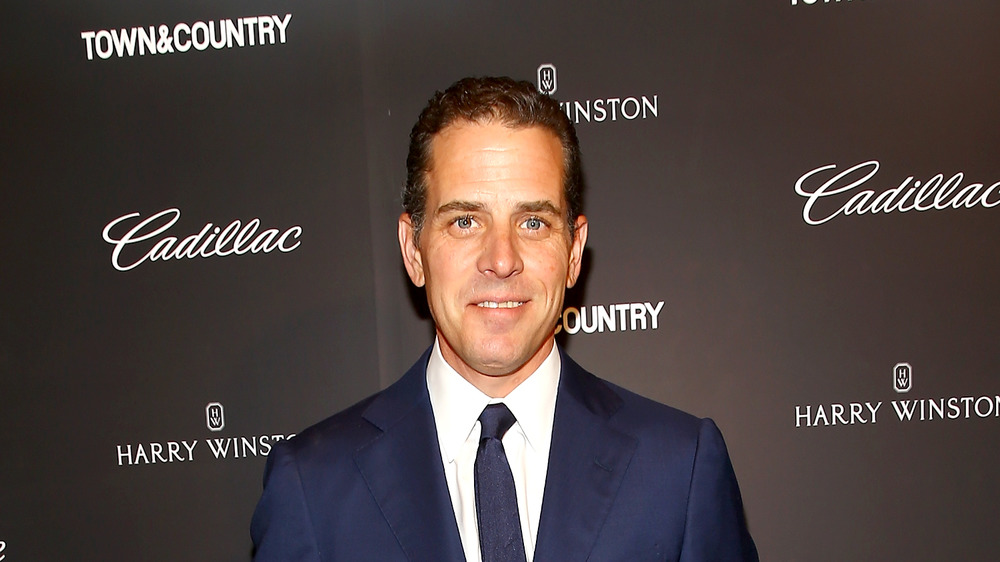 Astrid Stawiarz/Getty Images
Hunter Biden is known for many things: the son of former Vice President and current President-elect Joe Biden, the central figure in a number of conspiracies spurred by departing President Donald Trump in an attempt to thwart Biden's successful 2020 election campaign, a lawyer and (according to conservatives, controversial) investment adviser in his own right, to name a few. But if you were to throw the label "artist" into the long list of ways Biden is regarded by both liberals and conservatives, you'd be surprisingly and strangely correct. 
As Page Six first reported on Dec. 15, 2020, a number of anonymous sources close to Biden exclusively informed the tabloid that the businessman is set to finalize a deal with New York City's New York's Georges Bergès Gallery in an effort to represent him as an artist on their roster — which would also mean eventually exhibiting Biden's pieces in a solo show.
So what can we expect if this deal comes to fruition? And how did Biden begin creating art in the first place? Read on after the jump to find out. 
Hunter Biden started painting as a way to cope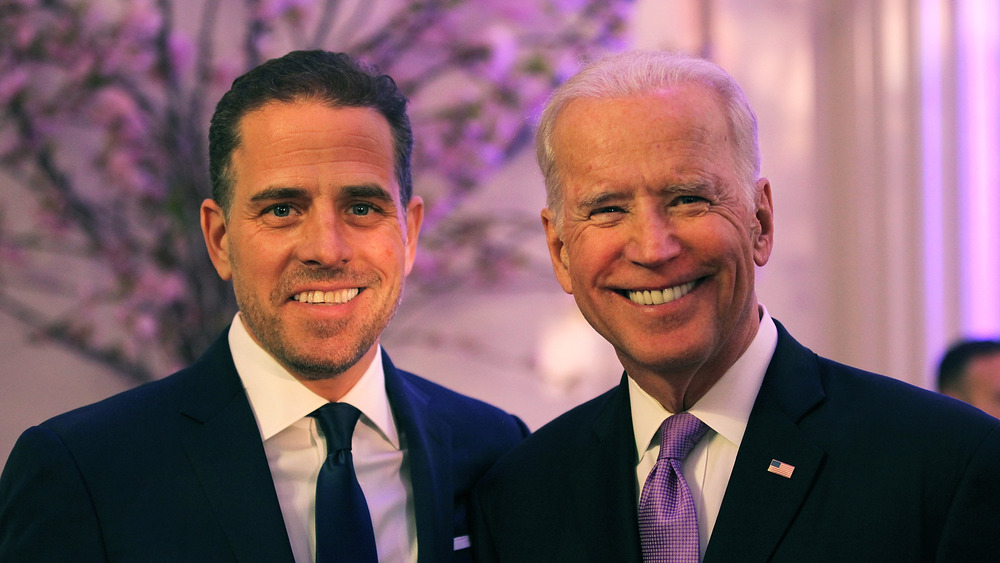 Teresa Kroeger/Getty Images
The fact that Hunter Biden (pictured above with his father, President-elect Joe Biden) is considered by some to be an artist isn't exactly breaking news; in a February 2020 interview with The New York Times, Biden revealed his proclivity for creative endeavors, as well as how he began pursuing them in the first place. 
After giving a reporter a tour of his art studio, located in the Hollywood Hills of California, the 50-year-old lobbyist and venture capitalist told the Times that he "wouldn't call [himself] an artist" for years, and only now "[feels] comfortable saying it." According to Biden, he began sketching and drawing as early as seven years old, though he has admittedly received no formal training to speak of in the intervening years. He also noted he took his art more seriously as an adult, and as a way to therapeutically deal with issues related to substance use disorder, which he has battled since he was a teenager.
"[Painting] puts my energy toward something positive," Biden told NYT about his artwork, which the newspaper described as, "colorful works of decorative abstraction — psychedelic florals and ethereal patterns that look like nature viewed through a microscope, leaning toward the surreal." As he explained, "It keeps me away from people and places where I shouldn't be."
"The one thing I have left is my art, Biden added. "It's the one thing they can't take away from me or conflate with anything else." 

If you or someone you know is struggling with substance abuse and mental health, please contact SAMHSA's 24-hour National Helpline at 1-800-662-HELP (4357).