The Real Reason The WH Press Secretary Got Locked Out Of Twitter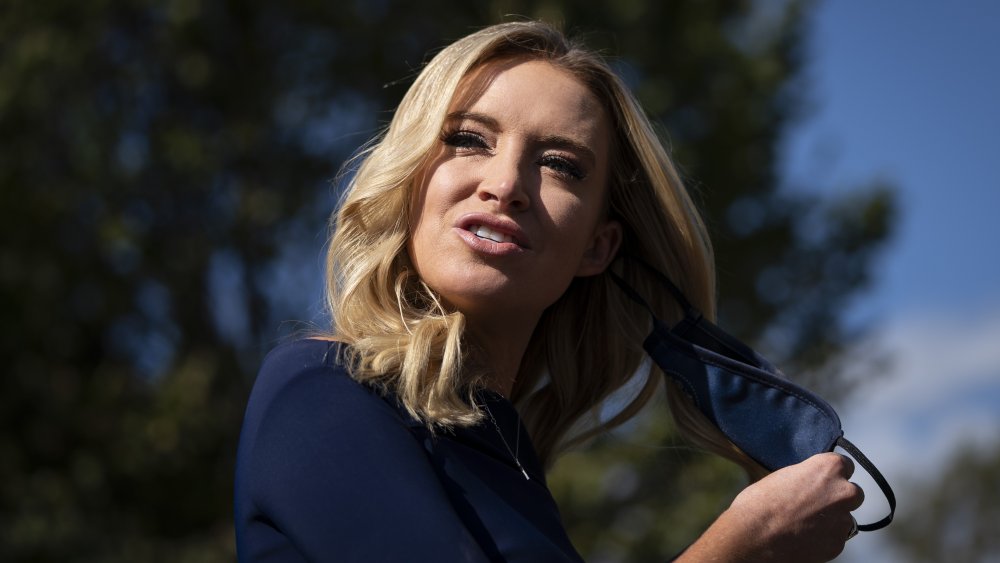 Drew Angerer/Getty Images
White House Press Secretary Kayleigh McEnany has been temporarily locked out of her Twitter account after sharing a story from The New York Post on Oct. 14, 2020, which contained emails allegedly from Hunter Biden's hard drive. One email supposedly showed Hunter setting up a meeting with his dad, Democratic presidential nominee Joe Biden, and a Ukrainian businessman.
As the Post reported, McEnany received a message from Twitter which stated they had "determined that [McEnany's] account violated the Twitter Rules," or, more specifically, "rules against distribution of hacked material." The company referenced images from the Post's piece, which contain "personal and private information," the company said. The Post's material allegedly came from an unnamed computer repairman, who claimed he had obtained them from a computer that had been abandoned in his shop. The source first sent the harddrive to former New York Mayor Rudy Giuliani's personal lawyer, and Giuliani later sent it to the Post. 
McEnany was not the only one to run into trouble after sharing the story on social media. Twitter blocked all users on the platform from sharing the story the day it went live, per The Guardian, while Facebook also imposed restrictions. But rather than remove her tweet to get her account back, McEnany told the Post she would "not comply with censoring reporting that may not fit the ideology of Silicon Valley," with other fellow GOP cohorts accusing Twitter of "anti-conservative bias." So why did Twitter and Facebook take this unprecedented step?
The New York Post's story is full of 'red flags'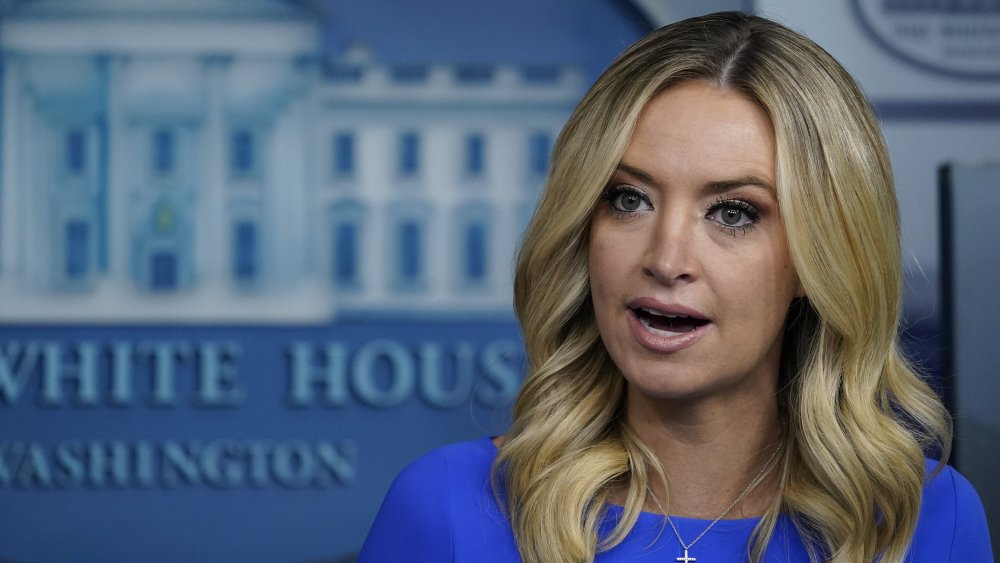 Drew Angerer/Getty Images
In addition to The New York Post's story on Hunter Biden violating Twitter and Facebook rules against hacking, several news outlets reported that the story had a number of red flags — all of which seemingly indicate a lack of authentication for its sourcing. Per Business Insider, the Post failed to corroborate "whether the emails described in the story are legitimate, how they were uncovered, and how the Post obtained them." While the Post did not name their source in the original story, Business Insider identified him as John Paul Mac Isaac, an owner of a computer shop in Delaware, who the outlet described as an "avid Trump supporter" who gave conflicting statements about the story. 
Business Insider also included a number of tweets sent by scholar Thomas Rid, a professor of strategic studies at Johns Hopkins University's School of Advanced International Studies, who posted on his account that the way in which the emails purported surfaced seemed somewhat dubious.
"This here is highly suspicious behavior," tweeted Rid. "Especially when viewed in the context of a political campaign. Creative, anonymous, credibility-generating, somewhat plausible. Exactly how a professional would surface disinformation and potentially forgeries." He also noted that the fact that the Post published the alleged emails as image files, which "makes [them] harder to analyze and verify."
Was Kayleigh McEnany unfairly censored?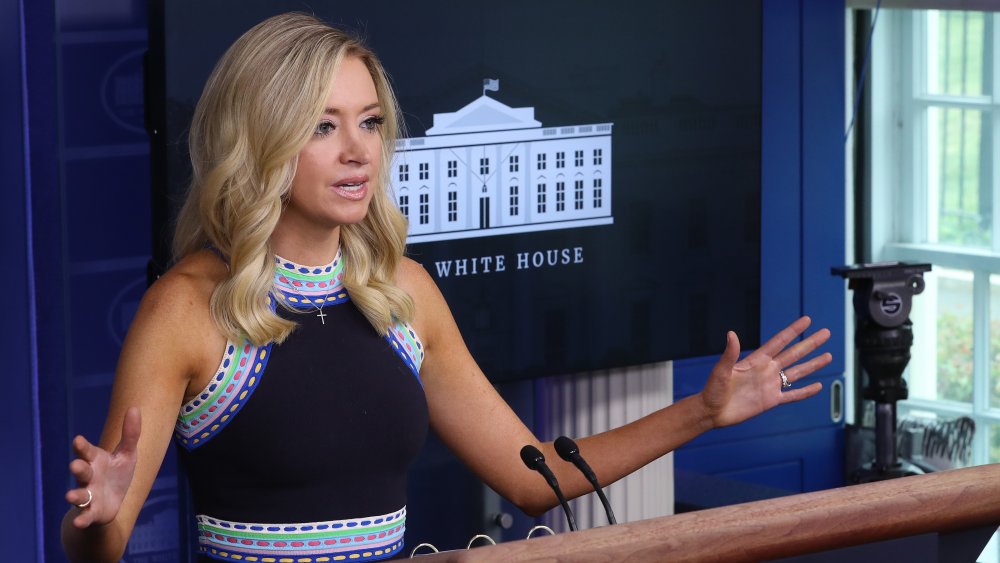 Chip Somodevilla/Getty Images
Press Secretary Kayleigh McEnany and other Republicans' claims that social media platforms are biased against conservatives are difficult to prove. As Mashable reported in July 2020, the premise of anti-conservative bias is one that has been around far longer than social media. Members of the GOP have previously lobbed the loaded term against the press to attempt to discredit criticism. (Mashable cited Richard Nixon and Watergate as a primary example.) 
The piece also noted that it's hard to obtain data about bias on social media, simply because, as Kathleen Hall Jamieson, director of the Annenberg Public Policy Center of the University of Pennsylvania, stated, "from a methodological standpoint, it's virtually impossible" to "capture the full base of the content in order to start your analysis."
As of this writing, Democratic nominee Joe Biden has yet to comment on the alleged emails, which conservative news outlets are touting as evidence of a link to his son Hunter's business interests in Ukraine, per The Washington Post. But Biden campaign spokesperson Andrew Bates stated there is no record of the Democratic nominee meeting with anyone from the Ukrainian company cited in the email.