Luke Benward Has Some High Praise For Melissa McCarthy - Exclusive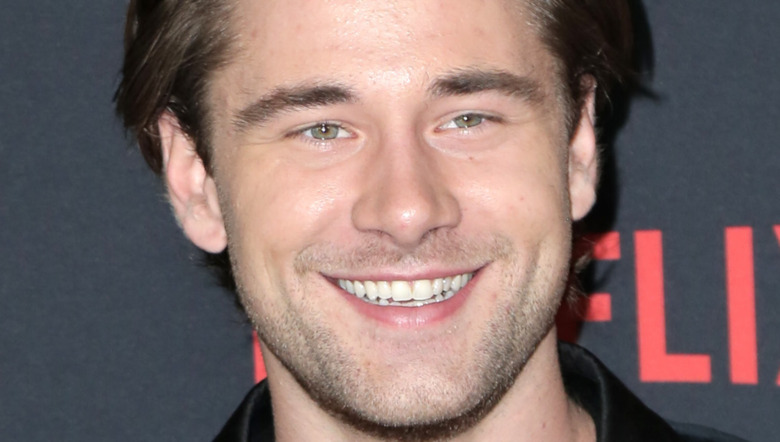 Shutterstock
Luke Benward is currently celebrating the release of "Wildcat", a tense thriller about a reporter who is taken hostage while on assignment in the Middle East. For the actor, "Wildcat" is the latest in a series of increasingly exciting roles he's taken on, having already starred alongside some of Hollywood's biggest stars. For instance, Benward played opposite Jennifer Aniston in the Netflix movie "Dumplin'," and he had the pleasure of playing Melissa McCarthy's love interest in the comedy "Life of the Party."
Benward also appeared onscreen with Nicolas Cage in the action thriller "Grand Isle." Of the chance to act opposite Cage, Benward told Nicki Swift, "[T]hat was a fun one. He's awesome. Yeah, it was great. He's so committed and so passionate about what he does. It's so cool to see that, and we really connected on screen." He continued, "It was a similar thing with 'Wildcat,' really where, because of the passion and connection to the art, we were both there to swing for the fences, whether we were on screen or off screen, and it ended up showing in the final product."
But when it comes to his best Hollywood experience to date, Benward has nothing but high praise for McCarthy.
According to Luke Benward, Melissa McCarthy 'is one of the best human beings'
Warner Bros. Pictures
Luke Benward scored the role of a lifetime when he was cast in 2018's "Life of the Party" as Melissa McCarthy's love interest. Of appearing opposite the "Thunder Force" star, Benward told Nicki Swift, "I will forever sing the praises of Melissa McCarthy. She is exactly like they say. 'Don't meet your heroes,' but meet Melissa McCarthy, because she is one of the best human beings, so sweet and creative and giving and funny and inviting and warm. She's definitely one of the highlights." 
And it would seem that the feeling was mutual, as McCarthy and her director husband, Ben Falcone, extended an exciting invitation to the "Wildcat" star. "I'm lucky enough that I've been invited, they didn't do one this year because of the pandemic, but invited to their Christmas party every year," he revealed to Nicki Swift. "I don't even know how I made it into the circle, but I did, and I'm so thankful because they're incredible."
Confirming that McCarthy really is one of the nicest people in Hollywood, Benward said, "Yeah, she's the pinnacle. Her husband directed ["Life of the Party"], as well, and so I was able to really connect with both of them. Yeah, they're hilarious. All of [their movies are] so distinct."
"Wildcat" hit select theaters on April 23, and is available on Digital and On Demand beginning on April 27.