The Real Meaning Behind What You Know Bout Love By Pop Smoke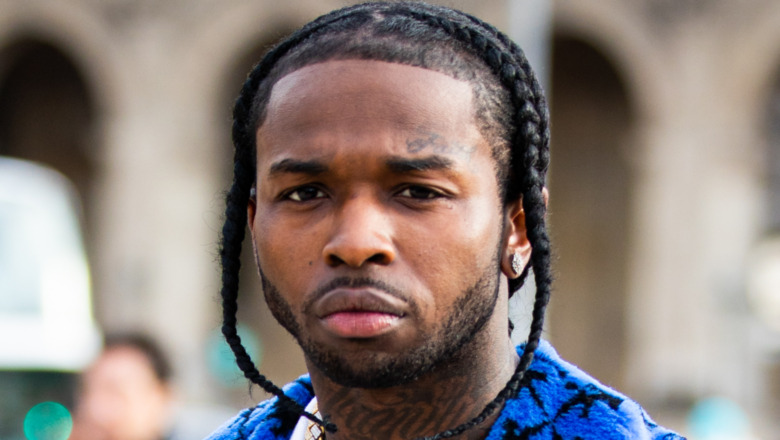 Claudio Lavenia/Getty Images
The typical rapper persona is consistent with three things: money, fast cars, and a plethora of women at their disposal. While most rappers often rap about their women (who usually aren't their girlfriends), there's few that rap of love in some of their songs, including late rapper Pop Smoke. He died of gunshot wounds during an invasion in his Hollywood Hills rental home on Feb. 19, 2020. He was 20 years old. 
Fans continue to mourn the tragic loss of the New York rapper. Aside from his infectious, New York drill-style hits such as "Welcome To The Party" and "Shake The Room," fans remember the Grammy-nominated artist's versatility as a lover boy on some of his posthumous tracks. One of those love songs, "What You Know Bout Love," is an insanely popular hit on Tik Tok. Additionally, Pop's hit did quite well on the charts. As of this writing, "What You Know Bout Love" peaked at #5 on Billboard's Hot 100 and spent 27 weeks on the chart. Here's the real meaning behind Pop Smoke's track.
Pop Smoke had a soft spot for a special lady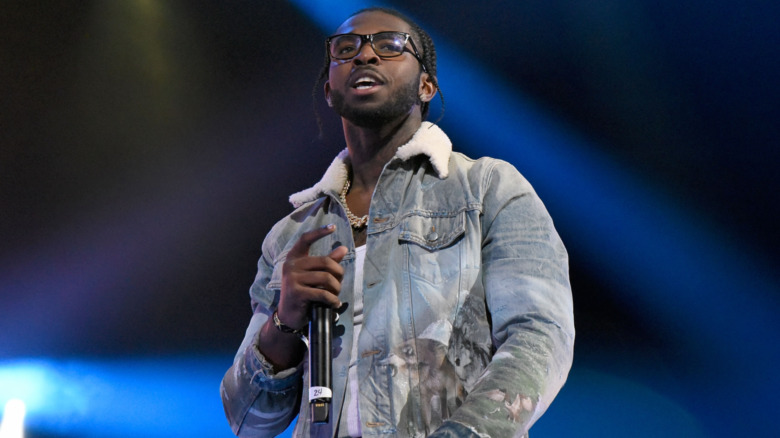 Arik Mcarthur/Getty Images
By one glimpse on Pop Smoke's Instagram page, it's without a doubt that he lived a glamorous life, although he was only mainstream for a year at the time of his death. There aren't many public details about Pop's personal life, especially his love life. However, details of his relationships unraveled posthumously after several women came forward about their love for the rapper.
Despite never confirming anyone as his girlfriend, Pop was still comfortable with showing off his lover boy side on songs such as "What You Know Bout Love." Using a sample of R&B singer Ginuwine's "Differences," Pop raps about being in love with a mystery woman and wanting to spoil her. He says, "She said, 'What you know 'bout love?' (I'll tell you everything)/ I got what you need (Oh)/ Walk up in the store and get what you want (Go get it)/ You get what you please."
As if Pop wasn't already proving he is boyfriend material, he raps about how his leading lady makes him feel in the lines: "Look, baby, I said I ain't gon' front/ You got my heart beating so fast to words I can't pronounce/ And I be getting the chills every time I feel your touch/ I be looking at the top and girl, it's only us/ All I need is your trust." Whoever Pop Smoke's muse was for the track must've felt very special!