The Truth About Megan From Married At First Sight: Unmatchables
LaJoy Photography
Unless you've been living under a rock, you've probably heard of Lifetime's popular matchmaking reality series "Married at First Sight." Welllll now the makers of the show have decided to kick things up a notch. Per Realty TV World, the cable channel Lifetime has launched a new spinoff series in which they take 16 applicants who didn't make the cut from seasons past and attempt to give them a shot at love. The spinoff is aptly titled "Married at First Sight: Unmatchables" and will include a cast of seven women and nine men. Let the games begin!
One contestant in particular that fans are clamoring to know more about is Megan, an unmatchable who is described as "crazy competitive" and "addicted to chicken nuggets." So what is there to know about the hopeful romantic looking for love — other than the fact that she enjoys long walks to Mickey D's and other fast food chains that carry chicken nugs? Keep reading to find out!
Megan is looking for a fast food aficionado with a competitive streak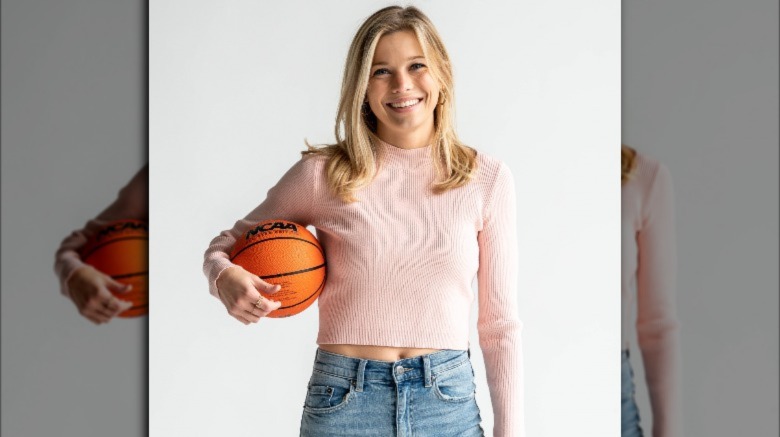 LaJoy Photography
As reported by Ebony, "Married at First Sight: Unmatchables" contestant Megan is a 27-year-old self-professed junk food-lover who strictly subsists on a diet of chicken nuggets and mac and cheese. TBH, that doesn't sound all that bad ... but we digress.
Besides her reservations with trying new cuisine, she's also hesitant to trust easily and is adamant that she needs someone who can keep up with her competitive spirit. Sounds like the show's fearless mentors Pastor Cal Roberson and therapist Viviana Coles have their work cut out for them. Oh yeah, and any and all of Megan's potential suitors too. Phew!
During an interview with the NY Post, Viviana described the show's method as an almost baptism-by-fire kind of experiment. "We wanted this experience to be like a splash of cold water," she explained. "This isn't like counseling. This is: Let's get in there, let's have some very radical intervention and see what sticks by the end of the week."
TBD as to whether or not Megan finds the right suitor who can expand not only her horizons but also her dietary preferences. Godspeed!