Jana Kramer's Divorce Filing Reveals Shocking Allegations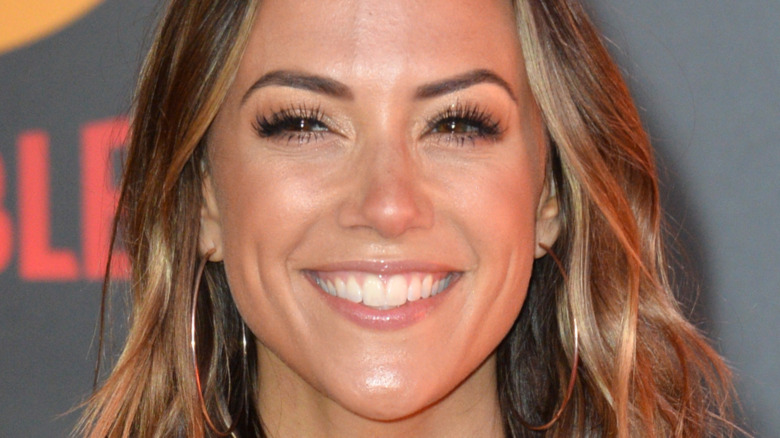 Shutterstock
Jana Kramer is apparently at her wits' end with her marriage to Mike Caussin, accusing the former footballer of cheating yet again. Kramer has filed for divorce from her husband of almost six years citing "inappropriate marital conduct, irreconcilable differences and adultery," following years of infidelity and trust issues.
Documents obtained by E! News also reveal the pair entered a post-nuptial agreement, which says Kramer wants to share joint custody of their two children — 5-year-old daughter Jolie and 2-year-old son Jace. The country singer also seeks alimony and requests Caussin to cover her legal fees amid their divorce. The former Buffalo Bills and Washington Redskins player has an estimated net worth of $3.5 million.
It's no secret the couple has experienced relationship issues in the past with Kramer open about Caussin's long history of infidelity, per Us Weekly. He also sought treatment for sex addiction back in 2016 following their second breakup. But Kramer "uncovered once again he cheated on her," which was "final straw" for the former "One Tree Hill" actor, according to sources close to her. "This time she's said it's over for good. She wouldn't have filed for divorce if she wasn't serious about it," the source said (via Us Weekly).
While the pair has separated several times, Kramer told the world on April 21, 2021 that "it's time" for them to part for good now.
The pair officially split just a day before Jana Kramer's bombshell Instagram announcement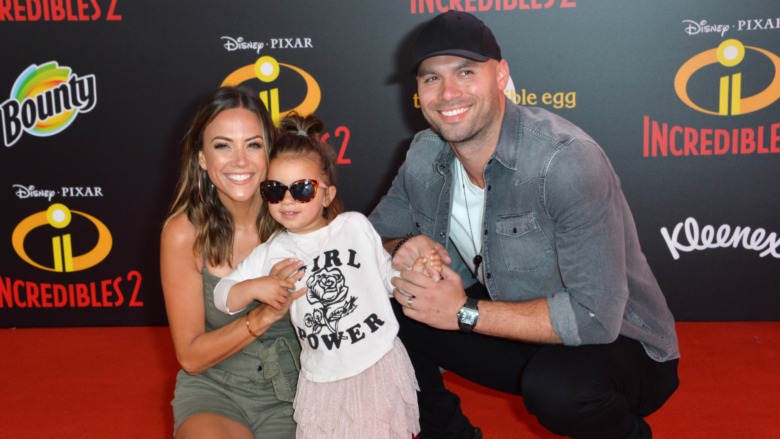 Shutterstock
Despite Jana Kramer and Mike Caussin's relationship being notoriously rocky, those closest to the pair are "surprised" by the news. "They worked so hard to make it work and care about their kids deeply," a source told E! News. Kramer, herself, echoed this sentiment when posting a statement to Instagram, which read, "I've fought y'all. I've loved hard. I've forgiven. I've put the work in. I've given everything I have, and now I have nothing else to give. 'It's time.'" Another source told E! News that as "Mike broke her trust yet again," she was "left with no choice" to finally part ways with him. Details of his alleged cheating are not clear however. 
Kramer and Caussin began dating back in August 2014, but split just a few weeks later when she revealed on social media he had cheated on her, per Us Weekly. Later reconciling, the pair married in May 2015, but just a year later broke up again due to, yes, another cheating scandal when their daughter Jolie was seven months old. In a televised "Tamron Hall" interview in October 2019, Kramer also claimed Caussin cheated on her multiple times while she was pregnant, per TooFab.
But this breakup appears to be their last, with a source telling Us Weekly that Caussin is now "out of the house" and Kramer has no plans to reconcile but hopes for an "amicable" relationship. No word yet from Caussin himself, however.