What Carole Middleton Is Encouraging Her Famous Grandchildren To Do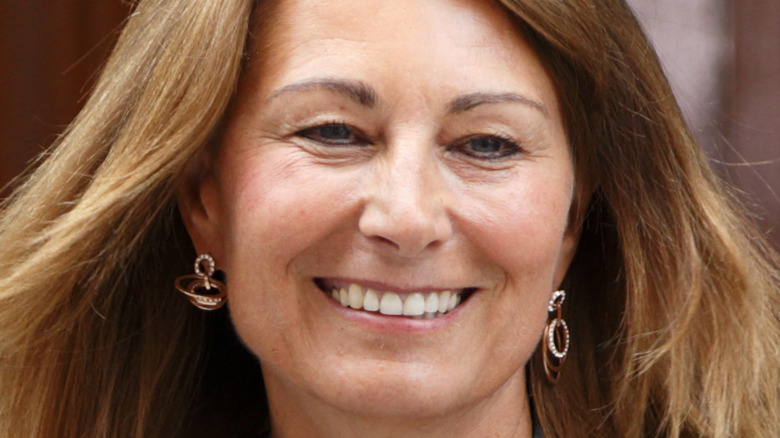 Max Mumby/indigo/Getty Images
Carole Middleton is a grandmother to five little ones; Kate Middleton's three children and Pippa Middleton's two. Carole spends a good amount of time with her grandkids, Prince George, Princess Charlotte, Prince Louis, Arthur, and Grace, often babysitting or tagging along for playdates, which she truly seems to enjoy. In an April 2021 interview with Good Housekeeping UK, Carole described herself as a "hands-on" grandmother. "I want to run down the hills, climb the trees and go through the tunnel at the playground. As long as I am able to, that's what I'll be doing. I cook with them, I muck around dancing, we go on bike rides," she told the outlet.
According to People magazine, Carole discussed her grand-parenting style and some activities that she does with her grandchildren in an April 2021 interview with the UK's Saga magazine. She told the outlet that she has extended her love of gardening to her grandkids, and that she likes to set up outdoor gardening stations for them, which she referred to as "activity stations." She explained, "I like to have it all laid out at 'activity stations' with their own little trowel and pot so they can get started immediately." Carole went on to say that she encourages her grandchildren to do one thing in particular when they are outdoors. Read on to find out what that is.
Carole Middleton loves to be outside with her grandchildren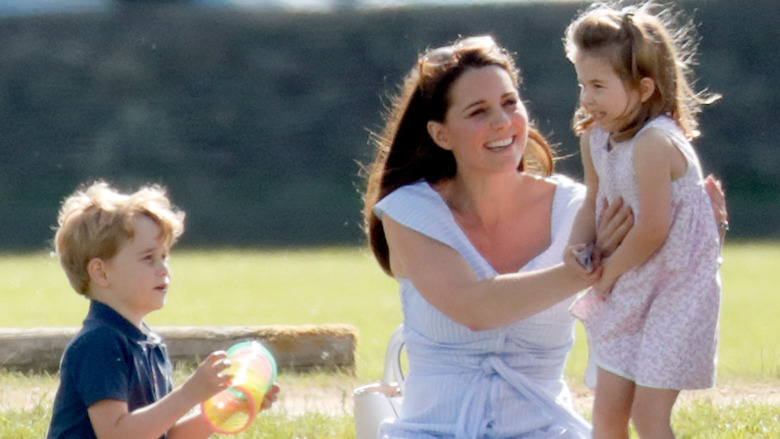 Max Mumby/indigo/Getty Images
Carole Middleton explained to Saga magazine that she sets up stations for her grandkids to make sure they stay engaged. "It's no good calling children over to an activity, only for you then to have to fuss about looking for the right equipment and clearing a space. They'll soon lose interest and slope off," she explained, according to People. And while the children are busy investigating and learning new things, there is one thing that Carole is adamant about; she wants them to dig in and get dirty! "It's important for children to grow up appreciating nature and part of that is allowing them to get a bit muddy," she said.
The idea of being outside and getting "a bit muddy" is something that Carole has passed down to her own children as well. Kate Middleton, her sister Pippa Middleton, and their brother James Middleton are all very outdoorsy. Not only do the Middletons enjoy being outside, but they all seem to enjoy staying active, which is something the sisters have passed down to their kids as well. In February 2020, Kate chatted with Giovanna Fletcher on the "Happy Mum, Happy Baby" podcast. Kate was given a prompt, and asked to complete the sentence, "I'm happy when..." Kate's responded, "I'm with my family outside in the countryside and we're all filthy dirty," echoing the sentiments of her own mum!