What Dick Van Dyke's Relationship With Julie Andrews Is Like Today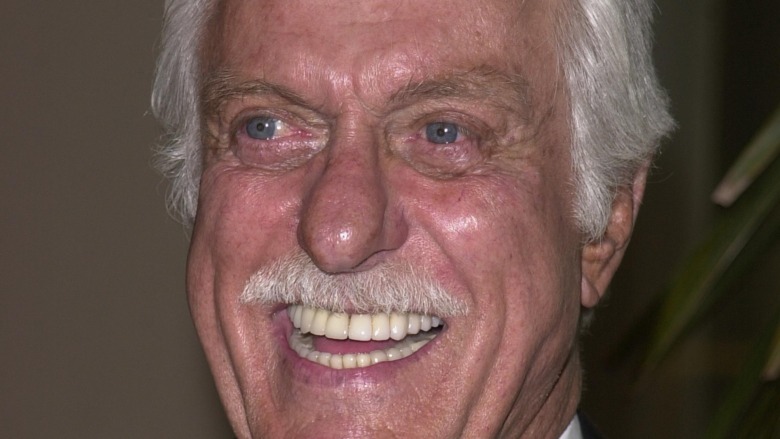 Getty Images/Getty Images
If you have an appetite for good cinema, you are probably familiar with actor — and Hollywood legend — Dick Van Dyke. The 95-year-old has been delighting fans on the big and small screen for decades, most notably on his synonymous sitcom and for his role as Bert in "Mary Poppins." We could never forget the magic between him and co-star Julie Andrews, especially their epic rooftop dance to "Step In Time."
According a 2019 Vanity Fair article, Andrews and Van Dyke "hit it off from day one." She marveled at his cheery demeanor when they met in dance rehearsals, telling the outlet, "He was dazzlingly inventive, always in a sunny mood, and he often made me roar with laughter at his antics." The pair really connected when they filmed the "Jolly Holiday" scene. Andrews said, "I performed Mary Poppins' demure, ladylike version of the step — but Dick flung his long legs up so high that I burst out laughing. To this day, he can still execute that step."
It's obvious that Andrews has great memories of her co-star, but how does he feel about her? Keep reading for more details.
Dick Van Dyke and Julie Andrews seem to be closer than ever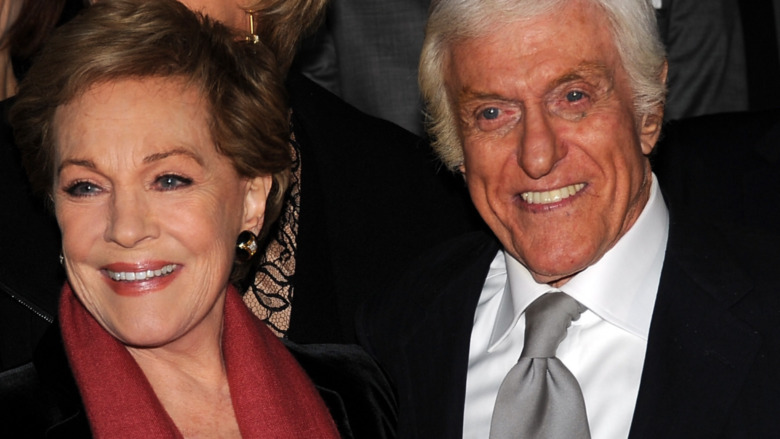 Kevin Winter/Getty Images
Dick Van Dyke and Julie Andrews seem to be just as close as they were during "Mary Poppins." In his 2016 memoir, Van Dyke recalled the first time he read the "Mary Poppins" script, telling his first wife Margie it was "sensational," according to an excerpt obtained by the Daily Mail. "Walt Disney offered me the role of Bert the chimney sweep, opposite Julie Andrews, who had been cast as the practically perfect nanny Mary Poppins," he wrote. "She was a lady first and foremost, but she also had a great, whimsical sense of humor. I never once saw her get angry about anything or utter a single complaint."
The actor was mesmerized by her voice (who wouldn't be?) and said, "It could have been used to tune a piano. She was pitch-perfect — and I never was." In the years since the iconic film, the two have reunited both on screen (in 1974's "Julie and Dick at Convert Garden") and at multiple award shows, even presenting each other awards themselves, per PopSugar.
On December 9, 2013, Van Dyke and Andrews happily posed together at the premiere of "Saving Mr. Banks," almost 50 years after the release of "Mary Poppins," according to Us Weekly. Talk about a jolly holiday indeed!