Julie Andrews Reacts To Christopher Plummer's Death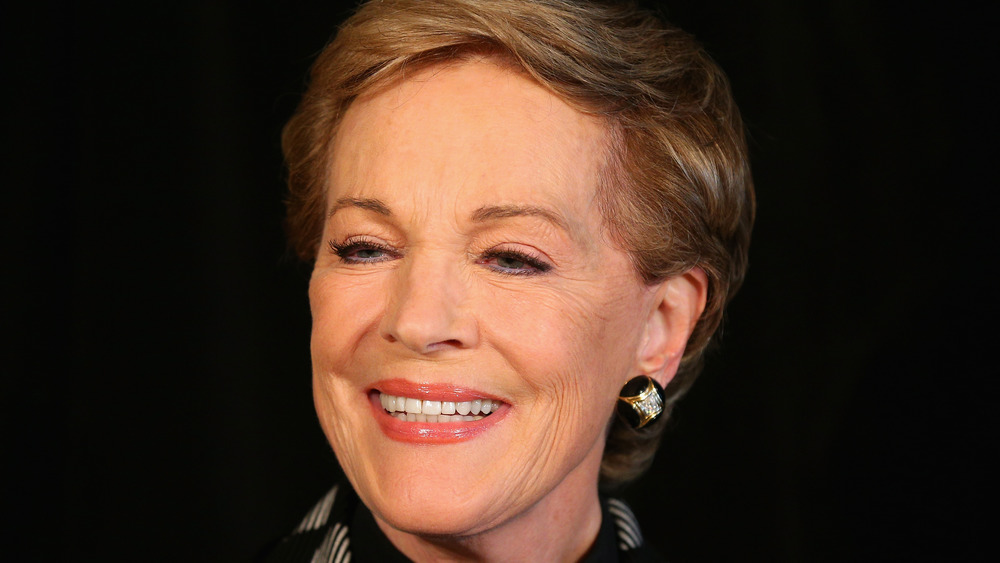 Cameron Spencer/Getty Images
Christopher Plummer, who died on Feb. 5, 2021, will be remembered for his expansive career in both film and theatre. The Canadian got his start as a stage actor in 1948, making his debut in Shakespearean productions Cymbeline and Othello before moving to New York City in the 1950s, according to Variety. Plummer got his big break in 1965 when he starred opposite Julie Andrews in the commercially-acclaimed musical film, The Sound of Music. Despite initially having reservations about Andrews' personality during filming, Plummer quickly struck up a long-lasting friendship with her.
Their friendship has made headlines throughout the years, particularly during press for the 50th anniversary of The Sound of Music in 2015, when a Vanity Fair reporter likened them to an "old married couple." Plummer himself even joked to ABC News' Diane Sawyer about filming the movie with Andrews, "[We] should have ended up together. We should have had a huge smashing affair. But there was no time because she had her children with her, which was most inconvenient."
Upon learning the news of Plummer's death, Andrews has, like many other celebrities, released a statement reacting to the loss of a cinematic icon. Read on to find out how Andrews paid tribute.
Julie Andrews will always 'treasure' Christopher Plummer's friendship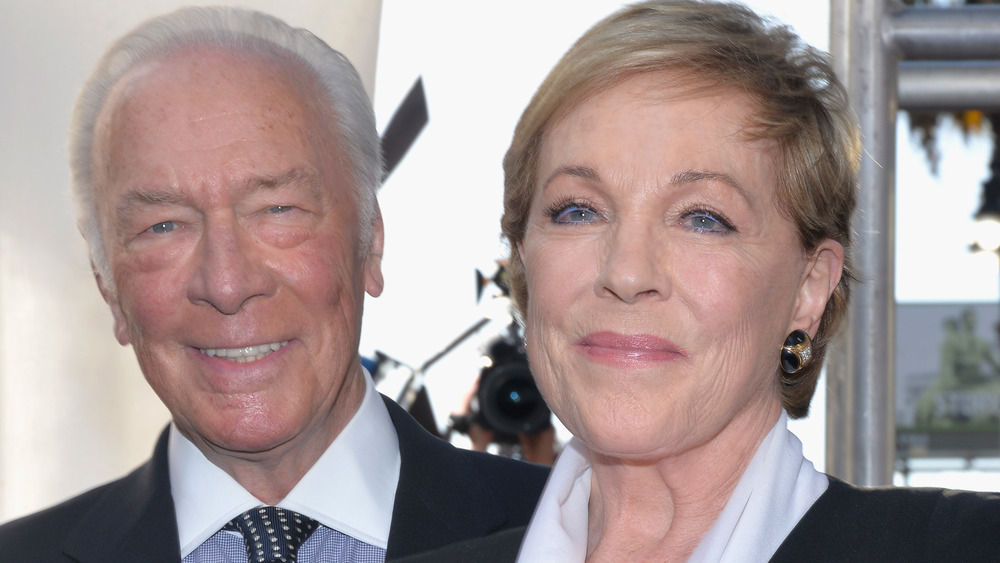 Michael Tullberg/Getty Images
"The world has lost a consummate actor today and I have lost a cherished friend," Julie Andrews said in a statement released to People about Christopher Plummer's death. "I treasure the memories of our work together and all the humor and fun we shared through the years. My heart and condolences go out to his lovely wife Elaine, and his daughter Amanda."
Although the world came to know of Plummer and Andrews' friendship through The Sound of Music, the two were more like family and were friends with each other's spouses. Ten years after The Sound of Music got released, Plummer starred in The Return of the Pink Panther, which Andrews' husband, Blake Edwards, directed, according to Vanity Fair. Plummer and Andrews also co-starred in a live television production of On Golden Pond in 2001, the first time they had been reunited on camera since The Sound of Music, according to The New York Times.
Plummer's death means he and Andrews will never reunite on-screen, but fans can take solace in their well-documented friendship throughout the decades.