Celebrities React To Christopher Plummer's Death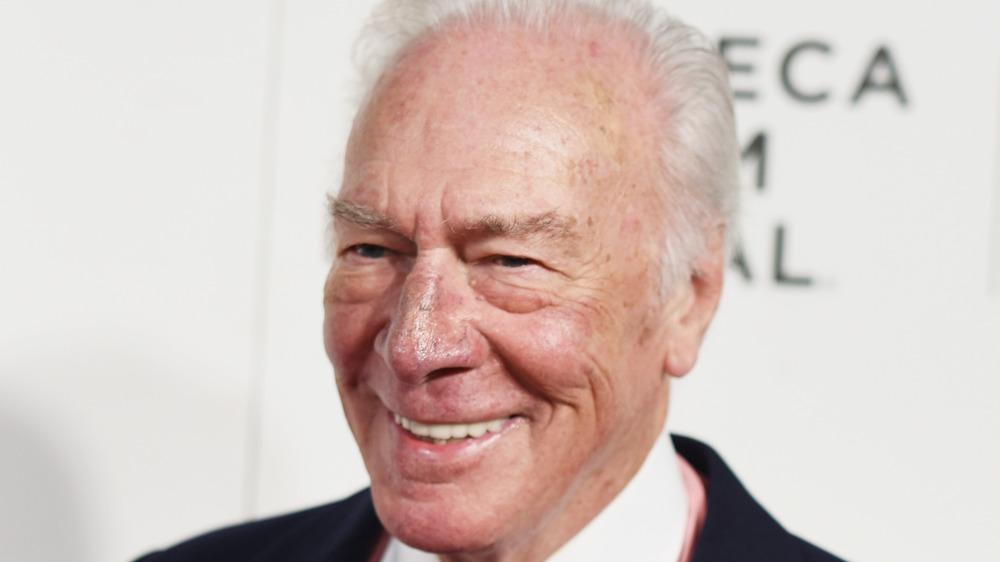 Dave Kotinsky/Getty Images
Sadly, another name was added to the list of celebrities who died in 2021 when, on Feb. 5, 2021, iconic Hollywood star Christopher Plummer died at the age of 91. The "Canadian-born Shakespearean actor who starred in films including The Sound of Music and Beginners, died ... at his home in Connecticut," per Variety.
"Chris was an extraordinary man who deeply loved and respected his profession with great old fashion manners, self-deprecating humor, and the music of words," Plummer's friend and manager, Lou Pitt, said (via Variety). The icon's fond representative who had worked with the successful star for 46 years continued by calling the actor "a national treasure who deeply relished his Canadian roots." Additionally, thanks to "his art and humanity," Plummer was someone who "touched all of our hearts," which is why "his legendary life will endure for all generations to come." Pitt ended his message by noting that Plummer "will forever be with us."
The Academy of Motion Picture Arts and Sciences — the organization behind the Oscars — also sent out a message regarding the death of the Hollywood legend, tweeting, "Christopher Plummer beguiled audiences across generations in memorable roles from Captain von Trapp in The Sound of Music to Harlan Thrombey in Knives Out. He worked steadily for 60+ years, winning a Best Supporting Actor Oscar in 2012 for Beginners. He will be missed."
Of course, there were plenty of others — including some of the industry's most recognizable figures — who also took to social media to react to the sad loss.
Stars said goodbye to Christopher Plummer, 'one of the greats'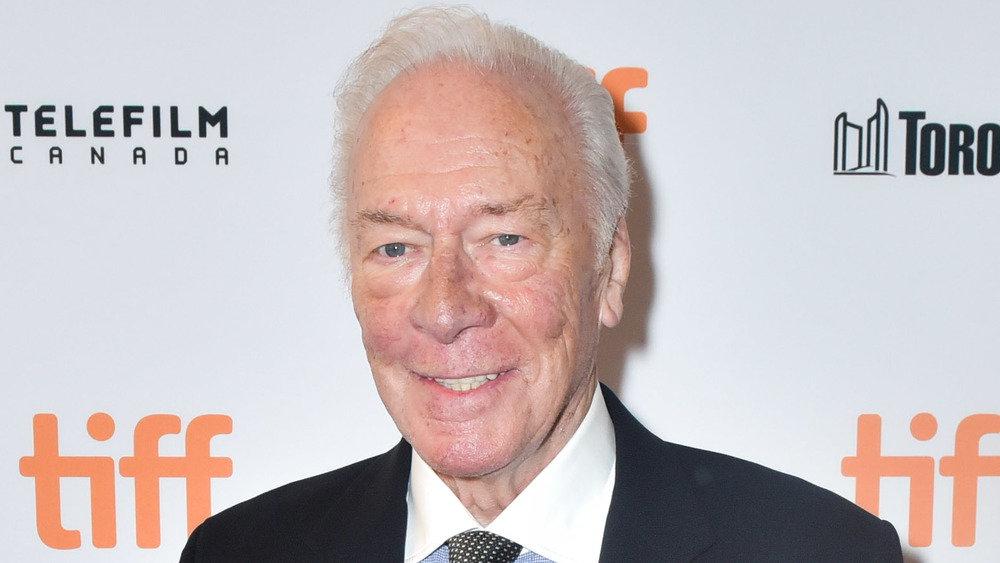 Dominik Magdziak Photography/Getty Images
When beloved actor Christopher Plummer died in February 2021, his many adoring fans were quick to take to social media to share their grief and condolences as well as to post about what the legendary actor had meant to them. Some of those who reflected on both Plummer's life and death were other famous stars in the entertainment industry.
"Rest in Peace, Christopher Plummer," television journalist Katie Couric tweeted, adding a broken-heart emoji to her message. Inception and 500 Days of Summer actor Joseph Gordon-Levitt noted that Plummer had been "one of the greats," while Sierra Burgess Is a Loser star Shannon Purser wrote, "Wow, what a career and what a talent. Rest In Peace."
Daniel Dae Kim — who you've surely seen on Lost and Hawaii Five-0 – shared "One of the many reasons to love #ChristopherPlummer," while also retweeting a gif of Plummer's Sound of Music character, Captain Von Trapp, ripping a Nazi flag. The younger actor added, "We watched the #SoundOfMusic so much when I was a boy that he and the Von Trapps felt like family. Rest In Peace, legend." Star Trek's George Takei also tweeted a message about Plummer's death, writing, "The Sound of Music is a sad one today as Christopher Plummer has left us today. He was [a] giant of stage and screen ... Rest in eternal music, Captain Von Trapp."
R.I.P. Christopher Plummer. Our condolences to his family, friends, and all of his fans.