The Truth About Christopher Plummer And Julie Andrews' Friendship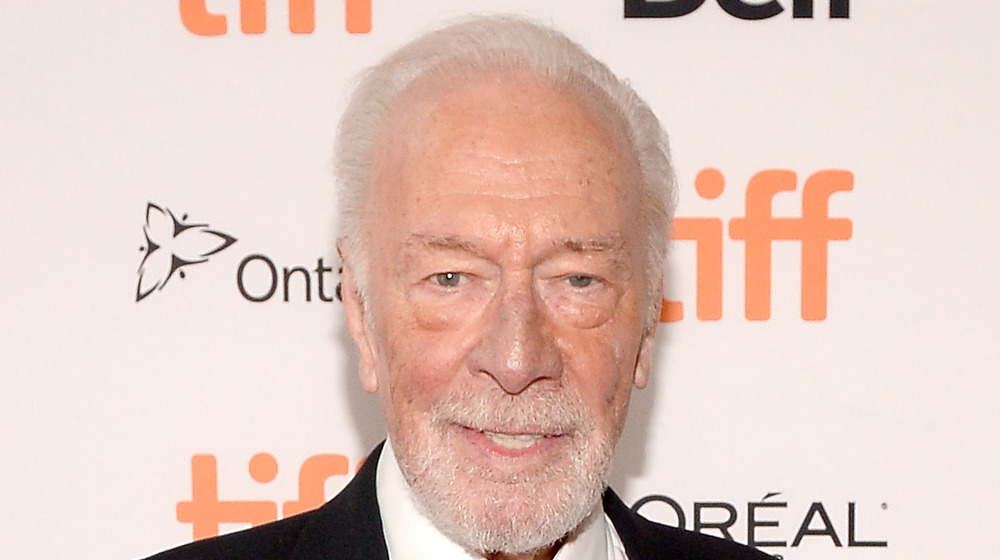 Gp Images/Getty Images
On Feb. 5, 2021, Christopher Plummer died at the age of 91. The Canadian actor, famously known for his role in The Sound of Music, experienced a long and successful career in both theater and Hollywood. Plummer got his start in the Canadian theater scene, taking on roles in Shakespeare plays such as Cymbeline and Othello, according to Variety. Upon making his way to New York in the 1950s, Plummer expanded outside of Canadian acting roles. In 1965, Plummer starred in The Sound of Music, an iconic and fan-favorite film even several decades after its release. Despite the success of the film, Plummer wasn't necessarily a fan. Per NPR, the actor was "quite peeved" that his voice was dubbed for the songs in the film. Variety notes that Plummer even referred to the film as "The Sound of Mucus." 
Though Plummer wasn't a huge fan of The Sound of Music, it doesn't mean he hated every aspect of the film. Starring alongside him was none other than Julie Andrews — and, after the film wrapped, their friendship prevailed for decades. Here's how their friendship blossomed and evolved over 50 years. 
Christopher Plummer and Julie Andrews' friendship goes way back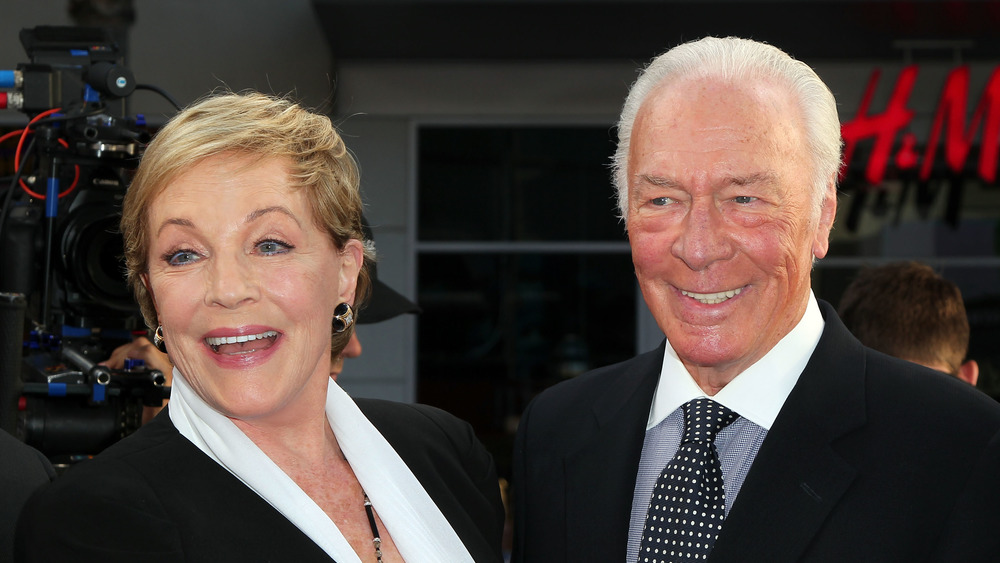 David Buchan/Getty Images
When Christopher Plummer and Julie Andrews were cast in The Sound of Music, no one could have predicted the friendship that would bloom between the two. As it turns out, the two were quite smitten with one another, and Plummer admitted (via ABC News) that "[they] should have ended up together" and that they "should have had a huge smashing affair." However, the two were both coming out of marriages at the time, and with Andrews having her children with her on set, the romance never picked up. 
While Andrews clarified that she and Plummer "were never an item," she did acknowledge that they "became the best of friends." Andrews also notes that their friendship — which would ultimately span more than 50 years — likely succeeded because they never dated. In a 2015 spread for Vanity Fair, Plummer and Andrews put their friendship on full display as they joked and reminisced about memories on set together. The VF interviewer described the charismatic duo as having "perfected the well-worn patter of an old married couple." 
Though Andrews recalled being intimidated by Plummer on The Sound of Music set, the two acknowledged that there was never any tension or fighting. "We never had a cross word, nothing," the actress revealed as they continued to crack jokes throughout their interview. Clearly, Plummer and Andrews hit it off from the very start, forming one of the longest-lasting friendships in Hollywood history.