Jay-Z Reveals How He And Beyonce Approach Parenting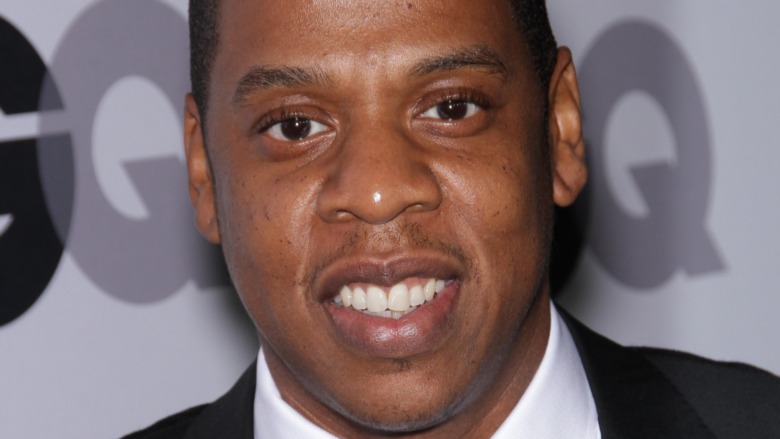 Shutterstock
Jay-Z has given a rare interview to The Sunday Times about how he and Beyoncé approach parenting, revealing what the "most important thing" is for their kids.
The couple has three children together: Blue Ivy, who was born in 2012, and twins Sir and Rumi, who were born in 2017. Blue has already made history in the music world as the youngest person ever credited on a Billboard chart, after the sound of her crying at two days old appeared on Jay-Z's song "Glory," per The Daily Beast.
She then became a credited songwriter and featured artist on her mothers song "Brown Skin Girl," alongside Saint Jhn and Wizkid. And when "Brown Skin Girl" won the Grammy Award for Best Music Video in March 2021, Blue became the second-youngest winner in Grammys history, per People. She has also appeared in films by Beyoncé like "Lemonade," "Black Is King," and "Homecoming," the Netflix documentary about Beyoncé's Coachella performance.
Despite all this early success, however, Jay-Z insists that he and Beyoncé aren't pressuring their children into the music industry. Here's why.
Jay-Z reveals his and Beyoncé's parenting goal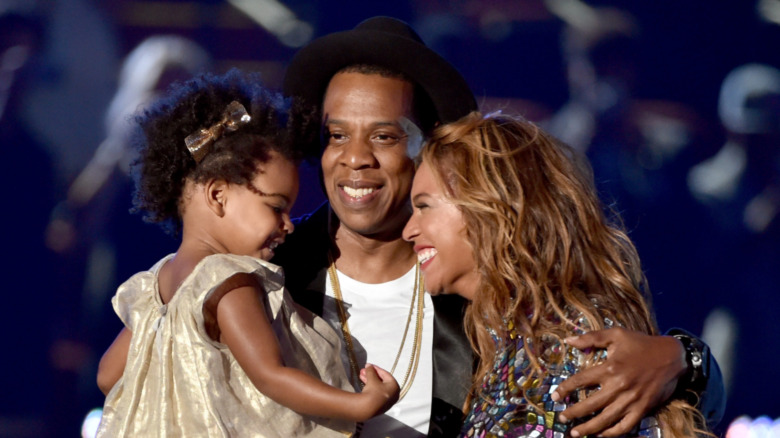 Kevin Winter/mtv1415/Getty Images
"Feeling loved is the most important thing a child needs, you know?" Jay-Z told The Sunday Times on April 25, per Entertainment Tonight. "Not 'Here's this business that I'm going to hand over to you, that I'm creating for you.'"
The rapper also referred to his family as his "foundation" in life, explaining that he wants to encourage his children to pursue whatever they find interesting. "What if my child doesn't want to be in music or sports?" he continued. "I have no idea, right? But as long as your child feels supported, and feels loved, I think anything is possible."
Jay-Z went on to state that his and Beyoncé's goal as parents is to "just make sure we provide a loving environment, be very attentive to who they want to be." Rather than pushing them to follow in their footsteps of their celebrity parents, he aims to let Blue, Sir, and Rumi create their own path in life. "It's easy for us, as human beings, to want our children to do certain things, but we have no idea," the Roc Nation founder added. "We're just guides."
So despite Jay-Z's billionaire status and Beyoncé's record-breaking amount of Grammys, it looks like their children aren't under any pressure to live up to their parents' fame and fortune.