Basketball Wives: The Truth About Jackie Christie's Husband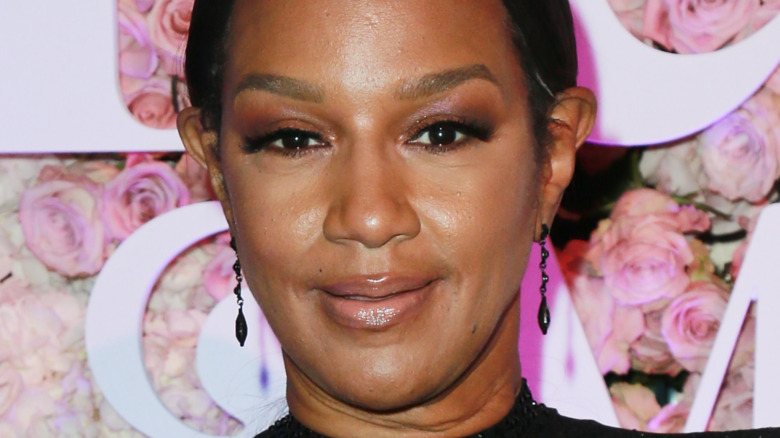 Leon Bennett/Getty Images
Since its debut in April 2010, VH1's "Basketball Wives" has been a hit on reality TV. The show chronicles the lives of a group of women who are romantically linked to or involved with professionals in the basketball industry. The first five seasons were filmed in Miami, Fla. In August 2011, a Los Angeles-based spinoff premiered titled "Basketball Wives: LA." After a four-year hiatus, VH1 announced the revival of the show in 2017.
Many viewers suggested that the show be recast with those who are actually in relationships with NBA stars. Given the fact that the majority of the cast would be gone if showrunners considered doing so, there's one person who doesn't have to worry about her spot on the show: Jackie Christie.
Jackie is married to retired basketball player and Sacramento Kings commentator Doug Christie. Per HuffPost, the couple wed in 1996 and share two children together, Chantel and Douglas Jr. Much like any other couple, the lovers have faced ups and downs in their relationship. One conflict, however, almost ended the fairytale ending for these longtime lovers.
Doug and Jackie Christie almost divorced for this reason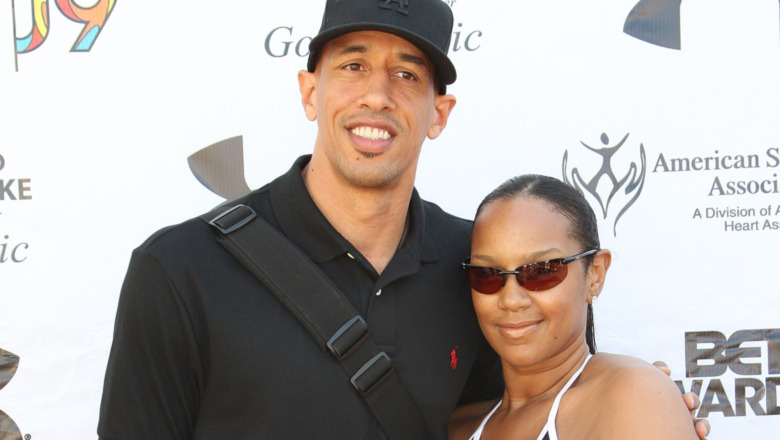 Frederick M. Brown/Getty Images
From the very start of their marriage, Doug and Jackie Christie have experienced several mishaps in their relationship. For instance, the couple faced a few clothing malfunctions on their wedding day — just three days after Doug proposed to the reality star. Jackie told HuffPost in 2011, "We lost the ring. Doug's tux ripped because it was too tight on the inside — it was rented because he was in Toronto — so he had to put on a nice black suit at the last minute."
Doug and Jackie's wedding wouldn't be the wildest moment of their relationship. In fact, an accident almost cost the two their marriage. Jackie revealed in 2014 that Doug almost divorced her for accidentally leaking a topless photo of herself Instagram. "I was devastated," Jackie told TMZ Sports at the time. "My kids were upset. My husband almost left me. ... Doug was pissed. He doesn't get mad about a lot." Fortunately, after what Jackie claims to be a week, the couple were able to move forward from that terribly awkward moment.
Jackie previously explained to HuffPost that her and her husband abide by a rule which prevents them from being angry at each other for more than 15 minutes. "If we get into a disagreement — if five, ten minutes go by — we're talking about it," she explained. "[...] I'll get up immediately, and go down into the kitchen. ... We don't let any time pass when we're angry with each other." What a power couple!