The Real Reason Rachel Lindsay Is Leaving Her Bachelor Happy Hour Podcast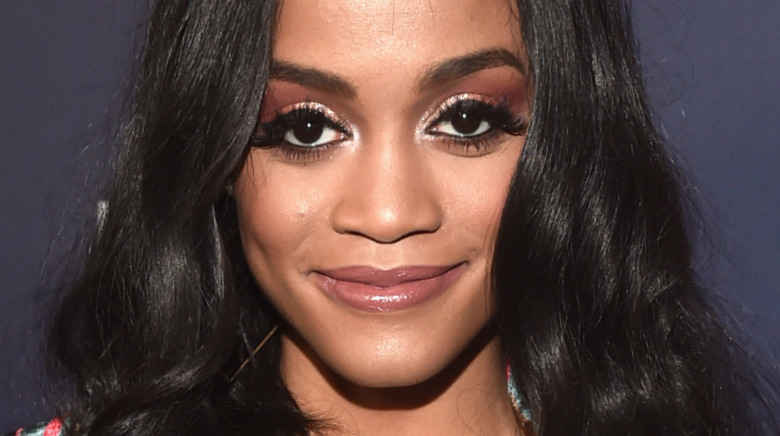 Alberto E. Rodriguez/Getty Images
Ever since Rachel Lindsay appeared on Nick Viall's season of "The Bachelor" in 2017, Bachelor Nation knew she was special. The Texas native was not only beautiful, but she had an undeniable confidence and magnetic presence. After Nick's season came to an end, ABC chose Rachel to lead Season 13 of "The Bachelorette," making her the franchise's first-ever Black lead. 
During her season, Rachel met and fell in love with now-husband Bryan Abasolo. After the show ended, Rachel left her law career to pursue TV hosting opportunities. Then, in July 2019, Rachel became a co-host on the "Bachelor Happy Hour" podcast alongside fellow "Bachelorette" alum Becca Kufrin. However, in late April 2021, the reality star announced that she'd decided to step away from the podcast. "I'm gonna make this short and sweet. All good things must come to an end. And I feel like certain things run their course, and for me, I have run my course." 
Keep scrolling to find out the real reason she's leaving and whether her controversial Extra interview with Chris Harrison had anything to do with it.
Rachel Lindsay revealed she's been 'struggling' mentally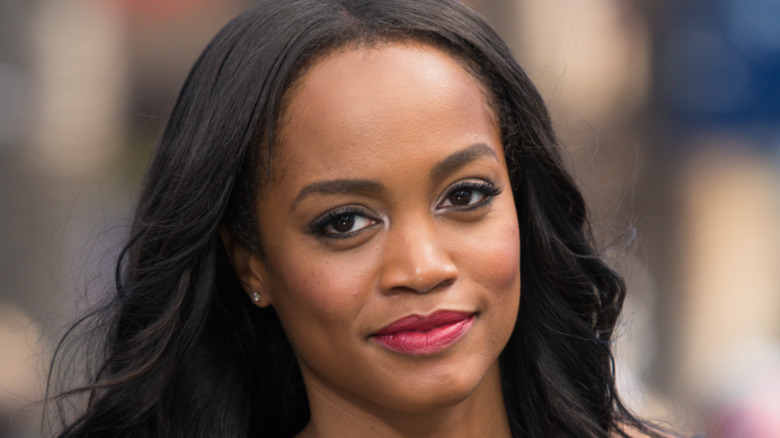 Noel Vasquez/Getty Images
Rachel Lindsay explained that she's walking away from the popular "Bachelor" podcast to protect her mental health. She shared the news during the show's 99th episode. "I've been struggling. That's no secret, and it's been really, really hard for me lately and a lot of the things that we've talked about on this podcast are also about taking care of yourself and finding your peace and protecting, protecting that peace and protecting your mental health."
Though she didn't mention Chris Harrison in her announcement, the "really hard" times she's referring to might have to do with the hate she received after the longtime host revealed he was stepping away from "The Bachelor" and "The Bachelorette" for "a period of time."
As for what this means for her future in podcasting, the former "Bachelorette" star said: "So for me, I just feel like I've come to the end of doing the podcast. ... I'm definitely closing the door but I'm not locking it and throwing away the key. It's just I have to, for me, walk away." Rachel shared that she also has peace of mind knowing she's leaving the podcast in Becca's hands. "I just feel like this is at a place where I can walk away and I know it's all good and I know it's gonna be great," she said before assuring fans that this isn't the last they'll see of her. "I'm sure I'll pop in from time to time to say hello."