How Much Is Bretman Rock Worth?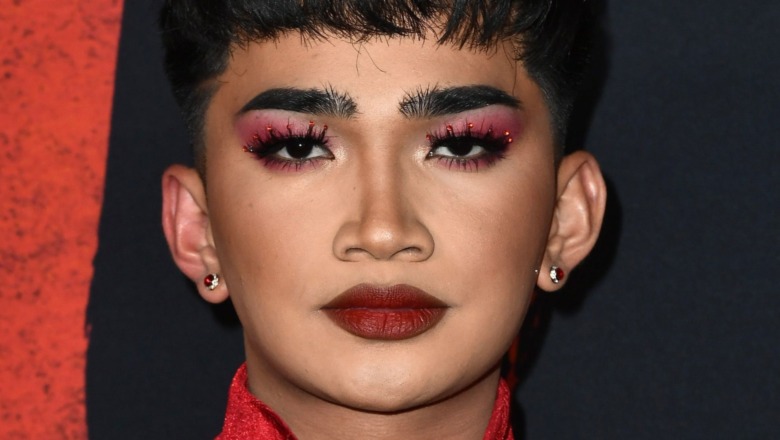 Frazer Harrison/Getty Images
Vlogger, beauty expert, and social media influencer Bretman Rock has enjoyed a meteoric rise to online fame. But before he had a wildly popular YouTube channel and Instagram page — and before he was named to Time's 30 Most Influential Teens in 2017 — Rock proved his work ethic in different ways.
Starting in the fifth grade, the future influencer (born Bretman Rock Sacayana) started to breed and sell rabbits for extra cash. "I was doing the most I could do to get money. So I would be selling rabbits, and I would literally buy Costco pack candies and sell them at school," he told Creator Handbook in 2018. Rock added that he would browse his mother's secondhand fashion magazines, and pick up items at thrift shops. Eventually, the Hawaiian-based content creator was inspired to make videos. Before long, Rock was making a healthy living via online content. He told KITV in 2015 that he could make $5,000 from one Instagram post, and that was back then! Even as he became a force in the industry, Rock did not consider posting online as work. "I honestly legit feel like it hasn't even hit me yet that this is literally my job and my career at this point," he told Creator Handbook. 
So how much has Rock made throughout his career? Let's take a look.
Bretman Rock finds it important to stay grounded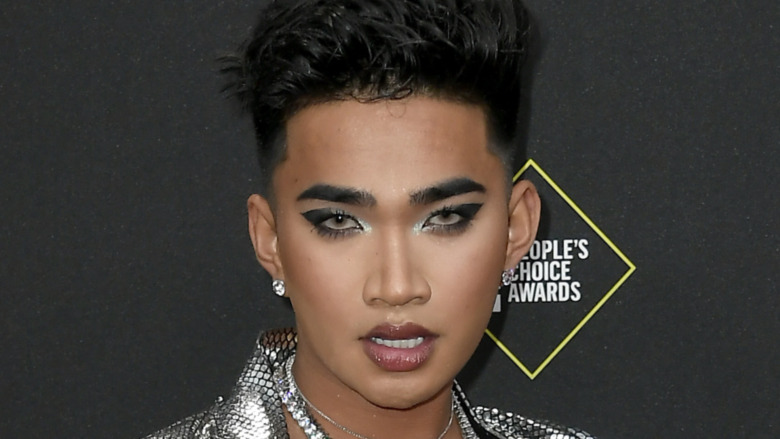 Frazer Harrison/Getty Images
Not only did Bretman Rock "secure the bag" with his massive online following, but he's also leveraged that popularity into sponsorships. According to Markwins Beauty, the YouTuber signed a partnership deal with wet n' wild Beauty to create the Jungle Rock Collection. Rock also further diversified his brand by signing on to star in a reality show based on his life in Hawaii, "MTV Following: Bretman Rock."
According to NaiBuzz, Rock has a net worth of approximately $1.5 million. In 2019, he used a portion of his earnings to buy his mother a house. "Enjoy your new home," he wrote in an Instagram post that commemorated the moment. "I am who I am, and I do everything I do because of you." Throughout the success and financial windfalls, Rock maintained a level head by sticking to his roots. "I see how fame and money changes people, and that honestly scares me," he told Elle in 2019. "Hawaii helps me keep the Bretman Rock magic that people see." 
In fact, Rock was bothered by the machinations of the industry he became famous for. "I just don't like how the beauty industry became so much about money and so much drama-driven," he told WWD in November 2020. Ultimately, Rock wants to step away from that industry completely. "I really am trying my best to steer away from the beauty industry," he added. Regardless, he's one to watch ... and follow!