What Everyone Should Know About Victoria Pedretti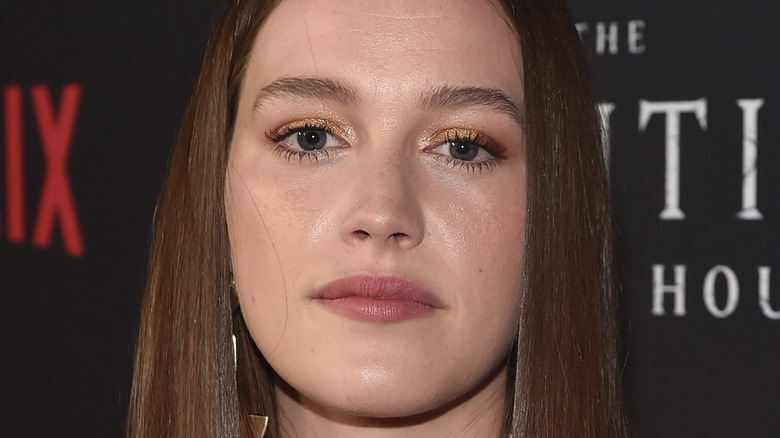 Alberto E. Rodriguez/Getty Images
"You" star Victoria Pedretti's rise to fame has been nothing short of remarkable. As reported by Showbiz CheatSheet, one minute she was a college graduate, completely green to the showbiz industry, and the next minute she landed her first breakout role starring in Netflix's horror series "The Haunting of Hill House." After that, the rest is pretty much history, with the up-and-coming actor taking on roles in various projects, including "Once Upon a Time... In Hollywood," "The Haunting of Bly Manor," and everyone's favorite, the popular Netflix series "You." 
As for all of those horror gigs she found herself starring in — that happened merely by coincidence. As it turns out, Pedretti didn't even like horror at the time. "I grew up not liking horror at all. I just didn't," she confessed in an interview with Rue Morgue. "I think I just wasn't exposed to the right things. I also think I didn't like tomatoes, but I never had a decent tomato. You know what I mean? [Laughs] It's a total coincidence."
But besides her early disdain for the horror genre, there's still much to be learned about the budding actor. Keep reading to learn to learn more about Victoria Pedretti.
Victoria Pedretti doesn't allow labels to define her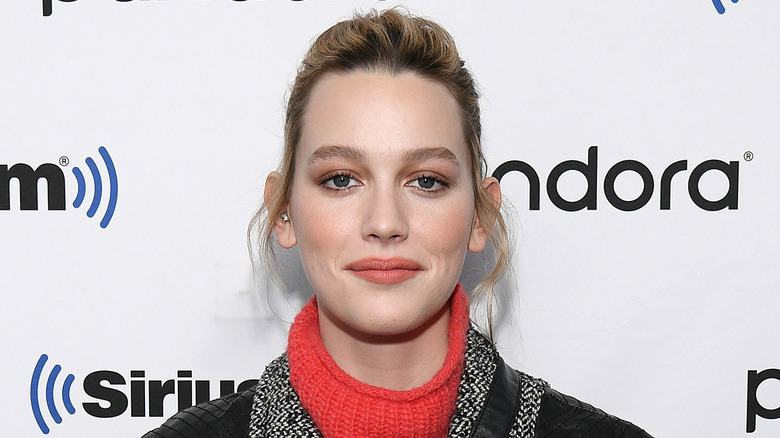 Dia Dipasupil/Getty Images
Actor Victoria Pedretti has never shied away from talking about the hard stuff, including her struggles with Attention Deficit Disorder.
"I have ADD, severe ADD whatever that means. It affects the way I live, the way I think, the way I process information or don't process information," Pedretti revealed during a candid interview with Glamour magazine. She then recalled how receiving the diagnosis at such a young age was initially hard to process, but that she eventually learned to ignore the label (and perhaps the stigma) that often comes with the disorder. "Those mental diagnoses, I feel like they often do so much more for the people treating you, than it does to the actual individual having an understanding and feeling empowered within their identity," Pedretti said.
The "You" star later channeled her past experiences for good, even using it to help her in her acting career. "It's so great being an actor because I don't play labels. I play people and that's the goal," Pedretti explained. "You can either uphold all these assumptions, labels and stereotypes, or you can do things that divert them." Bravo!
She's been romantically linked to co-star Dylan Arnold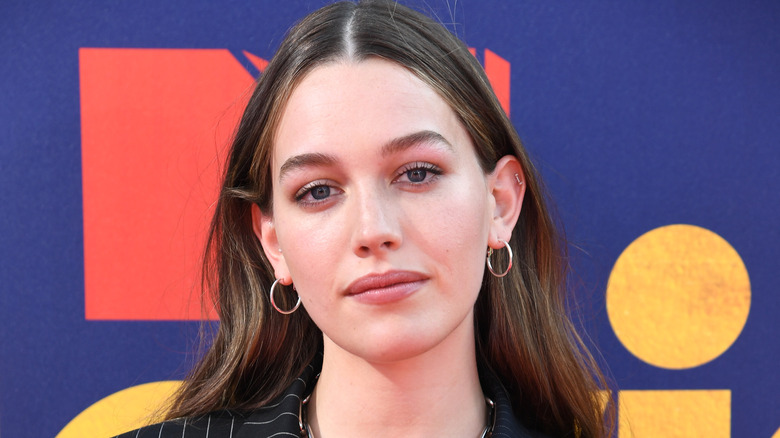 Kevin Mazur/Getty Images
"You" Season 3 came with a lot of surprises when it began streaming in the fall of 2021 — including Love and Theo's steamy affair. If you are one of those fans who loved seeing them together on-screen, wait till you see the actors together in real life. That November, Victoria Pedretti and her co-star, Dylan Arnold, sparked dating rumors after Page Six reported on the duo grocery shopping together in Los Angeles. A source would soon reveal that the two were indeed an item, alleging to ET that they were "dating and have been for about a few months." A few days after their first public spotting, Page Six once again revealed that Pedretti and Arnold were seen running errands. 
Though neither of the actors have yet to publicly confirm their relationship status, at the time of this writing, it should come as no surprise if we see them together again. Until then, we sure wonder what Penn Badgley's Joe would have to say about this apparently budding romance.
Victoria Pedretti doesn't like being compared to other stars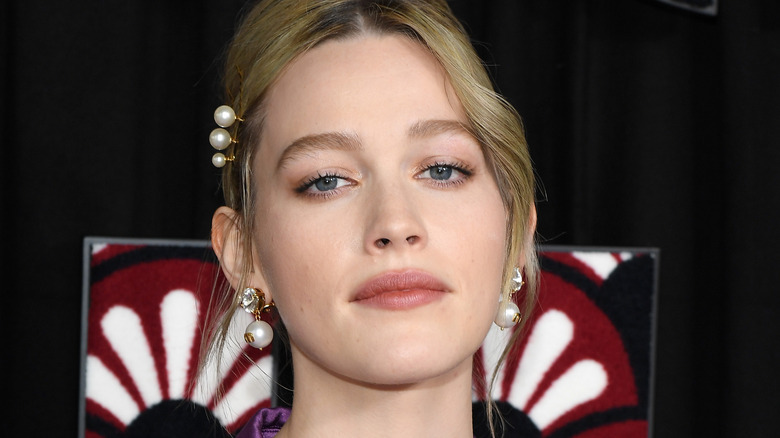 Pascal Le Segretain/Getty Images
In an industry where stars are constantly compared with each other or, even worse, pitted against each other, it is barely a surprise that Victoria Pedretti has been sucked into the comparison bubble. Since coming into the spotlight, the "Star-Crossed: The Film" actor has often been likened to some of Hollywood's biggest stars, including Hilary Duff, Kat Dennings, and even Jennifer Garner. While this might come off as somewhat normal in the world of celebrity, Pedretti is simply not having it. 
"Again, this inference is a weird thing, that women always get from being children," she told InStyle in 2020. "I get so many [comparisons]. They're not only saying I look like Hilary Duff. They say I look like Kat Dennings, Jennifer Garner, Hilary Swank, Rachel McAdams. ... And I think it's worth reflecting on why we do that. Because I don't really look like any of these women." Pedretti further touched on her dislike for the comparisons. Noting that it has often felt like people were trying to put her in a box with the other women, she said, "I'm just another white woman with larger lips [who's] very fair."
The You star grew up in Philly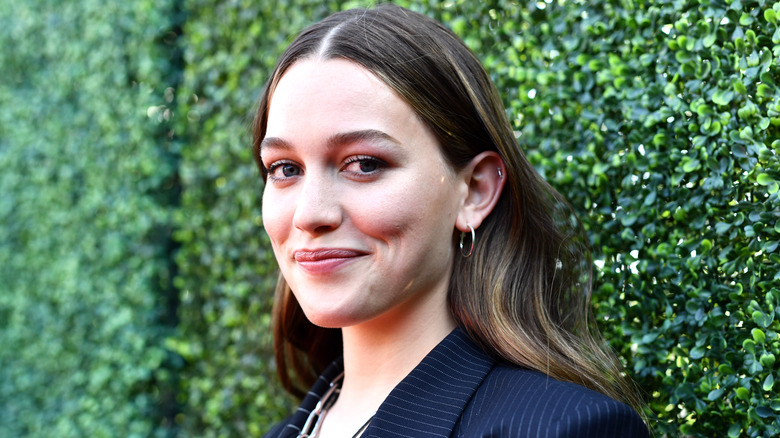 Emma Mcintyre/Getty Images
Victoria Pedretti might very well be one of Hollywood's fastest rising stars, but believe it or not, there was a time she was unsure what to do. "I tried dancing and singing, and I think through a lot of rejection in those [pursuits], I found my way to acting," she revealed in a 2019 interview with V Magazine. Per the publication, Pedretti was born and raised in Philadelphia. And while her mom and dad were academics, they also kept the future star involved in the arts throughout her childhood — so we feel that Pedretti's eventual career choice kind of makes sense. 
"I had the opportunity to be deeply affected by a lot of film, television, and theater," the Pennsylvania native later told Byrdie. "I was just a huge fan of these things, but I never imagined I could ever be in them. I kind of pursued the musicals and stuff in middle school and high school. I was definitely a theater kid."
Victoria Pedretti has a sister, but she's not a twin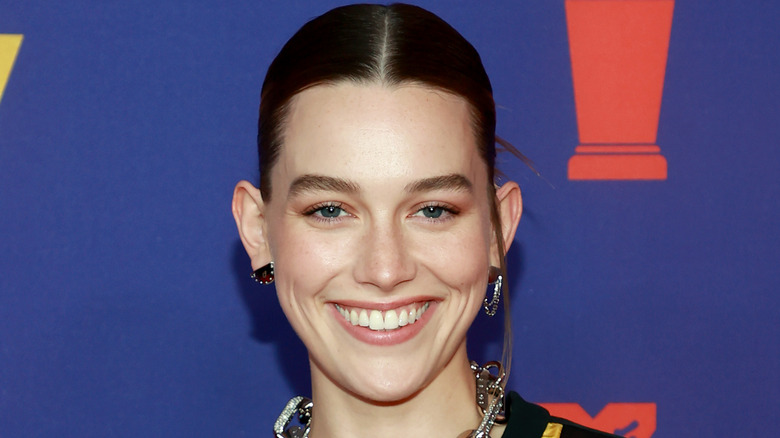 Matt Winkelmeyer/2021 MTV Movie and TV Awards/Getty Images
It might be hard to separate Victoria Pedretti from the twin identity given that she acts as a twin in both of her most famous shows — Love and Forty on "You" and Nellie and Luke on "The Haunting of Hill House" — but once again, we are being shown just how different fiction is from reality. Pedretti is not a twin in real life — she does, however, have a sister. "My sister is technically my half sister, but she is my sister," the "You" star revealed to Harper's Bazaar in 2020. "She's 25 years older than me."
However, despite the wide age gap, Pedretti and her big sis have been able to forge a close relationship. "She is my favorite person in the world, pretty much," Pedretti explained to Harper's Bazaar. "I think the bond between siblings is really powerful. I feel really lucky. We didn't have to have a relationship; when you're 25 years old, it's probably not that interesting to talk to a baby."
She'd rather not share her life on social media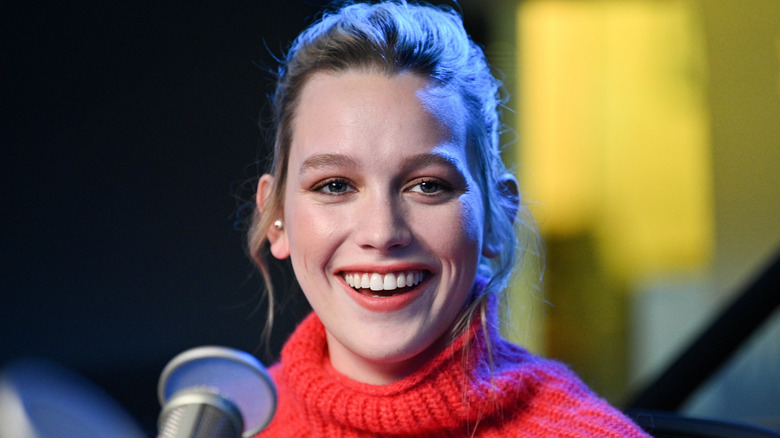 Dia Dipasupil/Getty Images
Despite being considered a useful tool for their fame and success, many Hollywood stars have refused to use social media – and Victoria Pedretti might just be joining them soon. Although she has an Instagram page, boasting 2 million followers, the "You" star isn't into sharing her personal life with strangers. "I don't feel like I'm interested in doing it," she told InStyle in 2020. "I don't like how people are trying to piece together a way of knowing me without knowing me as a person. Or the idea that people feel like they have a relationship with me or would want to marry me."
Pedretti would later admit that constantly engaging on social media makes her feel inauthentic. "I'm more of a one-on-one person," she said in an interview with Byrdie. "That's definitely where I feel like I can communicate and have rich interactions with people." In addition to not helping to cultivate her personal relationships, Pedretti also doesn't feel social media enhances her level of social engagement, saying, "Even if I'm not on Instagram, I'm still fully aware of what's going on in the world."
But perhaps the actor's dislike for social media stems from the "perfection" narrative that nearly always trails celebrities who are active on social media. "You don't know me. None of us are perfect. We all have flaws. We're all, in some way, bad," she explained to InStyle.
Victoria Pedretti is a big fan of self-care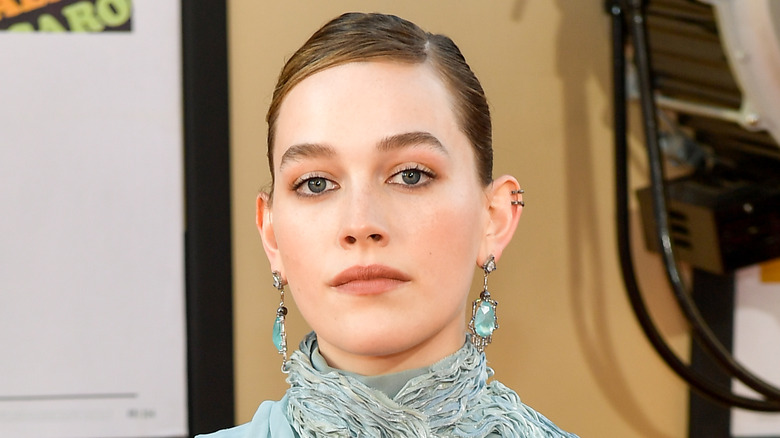 Matt Winkelmeyer/Getty Images
Lights. Camera. Action! Like many other professionals, actors often have pretty hectic lives — hence, the need to often take time off for some self-care. For Victoria Pedretti, this could take different forms. Sometimes, it's working out. "I do yoga, for sure," she revealed Byrdie. "I'm not necessarily working to gain a tremendous amount of muscle. I do yoga because I want to have access to my body for a long time." Other times, it is simply a day at the spa. "I've also been working on doing different forms of facial massage because I use my face a lot in my work," she told the outlet.
But when yoga and facials just won't do, Pedretti takes things up a notch by taking a break. "I just step away from the things that make me feel like s**t," she said in an interview with The Cut. On days when Pedretti is feeling too overwhelmed with the demands of life, she turns to meditation and quick dance sessions — both of which have apparently proved useful for the actor. 
Basically, to the "Once Upon a Time... In Hollywood" star, physical self-care is just as important as mental self-care. "I think working on our minds without working on our bodies is only doing half the work," she explained to Byrdie.
Why Victoria Pedretti is drawn to dark roles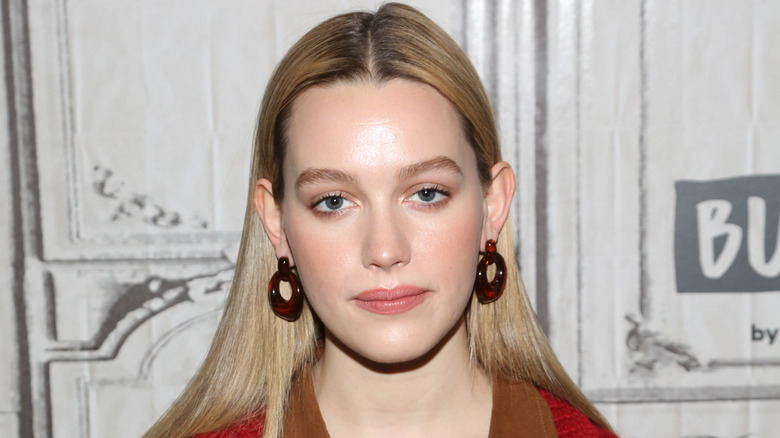 Manny Carabel/Getty Images
Sylvester Stallone is known for action-packed movies, and Rebel Wilson is known for her humor — but Victoria Pedretti? Well, she is fast becoming associated with dark, heavy roles. First was Nellie in "The Haunting of Hill House," next came Love in "You," and then Lulu in Quentin Tarantino's "Once Upon a Time... In Hollywood." Of course, not every actor would be happy channeling such intensity into these types of roles, but Pedretti has apparently loved bringing these troubling characters to life. When questioned about her penchant for landing twisted roles, Pedretti told Vanity Fair in 2019, "I'm curious, for sure, about that ... but I really have been enjoying the work that I've had the opportunity to do, so I'm not fighting it."
In another interview with InStyle, Pedretti admitted to making the most of the opportunities she has been getting, adding that she believes life in itself can be dark. "But it's also light," she added. "It's kind of a weird combination of things most of the time. I think the truth exists in the middle. I don't like things that kind of trivialize experiences in life, and over-dramatize them too, too much."
She empathizes with her character on You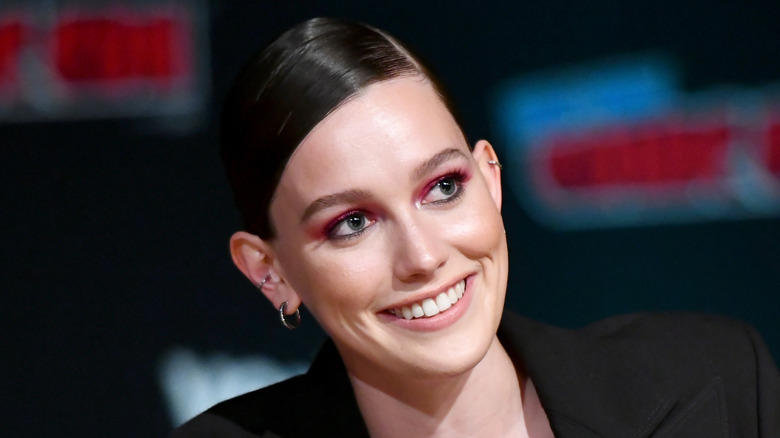 Noam Galai/Getty Images
It is not every day that you find people empathizing with a violent, murderous, and obsessive character, but Victoria Pedretti seemingly has a soft spot for her character, Love, on "You" — but only because she understands her better than most of us. "Do I want to be the person having sympathy for the murderer? I don't know, but I do," she admitted to Elle. "I have to, I play her. I am her, to a certain extent. I've embodied that, so I have a strong sense of what's motivating her, and it definitely isn't the thirst for blood." To Pedretti, Love is only trying to protect what she loves — much like every other person would.
But not only does Pedretti empathize with Love, she apparently also loves her — like she would, herself. "I love Love wholeheartedly," she told The New York Times. "The things that she does that are difficult, she finds difficult." (Um, it doesn't seem like it to us, but we suppose Pedretti's the expert here.) The star has also in the past likened her popular character to regular people we all might have in our own lives. "She's like some of the best people you know," she said in an interview Glamour. "The people who have been through a lot, and yet they still have the capacity to show others a tremendous amount of kindness." Now, talk about seeing the best in people!
Victoria Pedretti is a women's rights advocate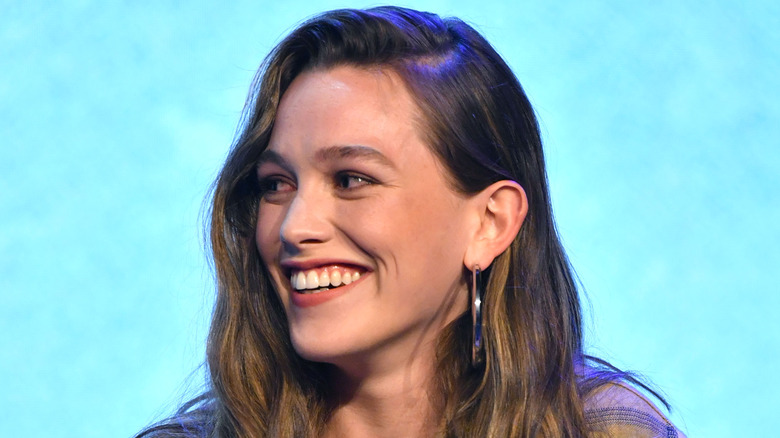 Emma Mcintyre/Getty Images
Victoria Pedretti's character on "You" is hardly a team player and doesn't exactly look out to make life easier for women around her. If anything, Love is arguably a horror to any woman that dare crosses her path. In Season 2 of the Netflix hit, she kills her childhood nanny as an act of revenge; next was Delilah — one of Joe's adoptees — and finally, Candace (Joe's ex-girlfriend, who tried to warn her about Joe). Yep! Definitely not one to fight for women. Pedretti's real life, however, is a sharp contrast to Love's on-screen life, as the "Shirley" star is a feminist. 
"I'm definitely a woman who believes in sisterhood and the important place that women supporting other women plays in the whole movement toward equality," she revealed in an interview with Glamour. "It's incredible how in making up around 50% of the population, we are an oppressed majority. That has only been possible by us working against each other. That's because of the structures that be and whatnot."
In 2020, Pedretti, alongside a few other actors, appeared in "This Is Not a Love Letter," a short film highlighting people's struggles with abortion rights. Speaking to Glamour about this issue, Pedretti said: "I feel so strongly that this conversation around abortion is being held by a bunch of people who don't know s**t about what it is to have that experience. The people who experience these things are the ones to be listened to." Well said.