How Much Is Teyonah Parris Actually Worth?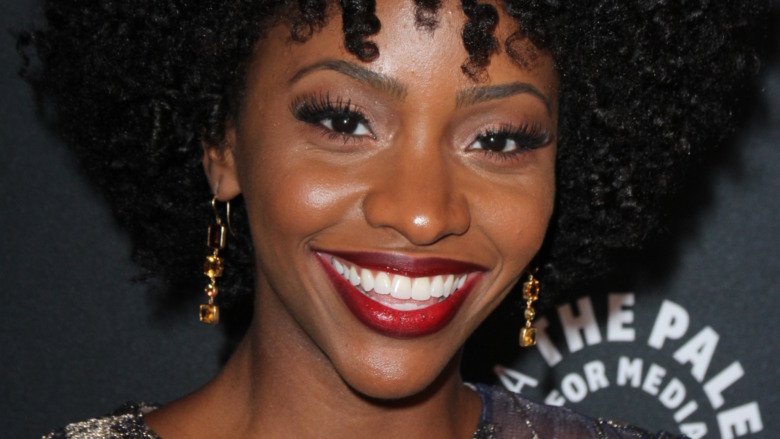 Shutterstock
If you're a "WandaVision" fan, then you definitely know Teyonah Parris, who plays Monica Rambeau. This was arguably the biggest moment of her career since being cast as Dawn Chambers in "Mad Men." When Parris landed the superhero role, she was so elated she thought she could fly. "I tried to jump off a set of stairs because in my body, I was like, 'I can fly! I can freaking fly!'" she told Entertainment Weekly in November 2020. "My family had to calm me down."
Per IMDb, Parris got her start in the 2010 film "Empire Corner" and landed a guest spot on "The Good Wife." She took a two-year break from acting before joining the cast of "Mad Men" in 2012, but almost skipped her audition, she told The Hairpin, because she previously hadn't been able to "get a callback to save my life." Fortunately, she got the job, and others soon followed. After "Mad Men," she went on to score roles on "CSI," "Dear White People," "Empire," "Survivor's Remorse," and the film "If Beale Street Could Talk." She's set to star in the 2021 horror film "Candyman," as well as the upcoming Netflix movie, "They Cloned Tyrone." 
Keep reading to see how much Parris is actually worth.
Teyonah Parris didn't always have as much as she does now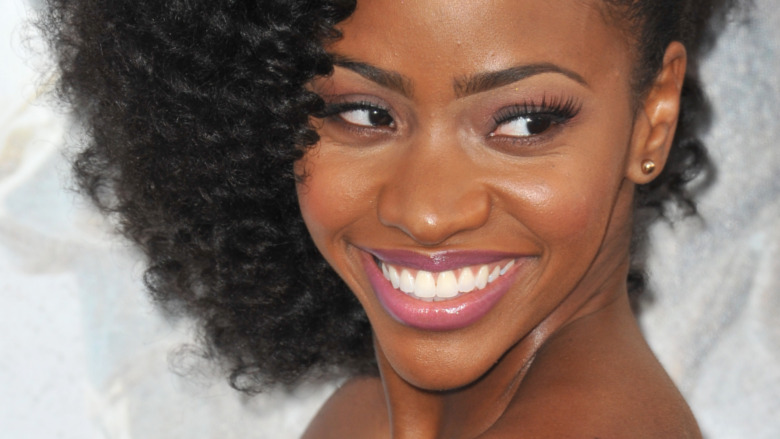 Shutterstock
While Teyonah Parris is currently worth $2 million, according to Celebrity Net Worth, she had to work her way there.
Before she burst onto the acting scene, Parris, who is from South Carolina, competed in mall and school beauty pageants in her youth — but it was costly. "It was so expensive," she told Coveteur. "So my mom would do my makeup, and I would wear some of her clothes. We made it work. It [wasn't] like what you see on TV where people are spending thousands of dollars to compete. That wasn't us; we didn't have it like that." 
Even when she moved to L.A., things were hard at first because she couldn't land roles. As she told The Hairpin, "I was like, 'You know what? I'm going to spend my last bit of money, then I'm leaving L.A. and going to back to New York, because I know I can crash on somebody's couch and eat ramen." 
But thanks to her determination and talent, Parris' hard work has paid off. And now, she'll only continue to pad her pockets as she lands more and more work.