What's Really Going On With The FBI Raid On Rudy Giuliani?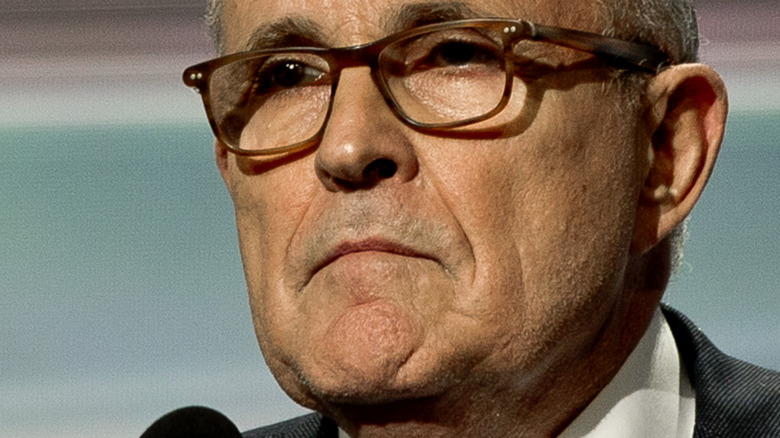 Shutterstock
Rudy Giuliani appears to have a touchy history with politics and does not seem to have many fans in that area. However, he can count former President Donald Trump as a member of his inner circle since he served as his personal attorney.
Giuliani and Trump were reportedly involved in dealings with Ukraine, but neither of them confirmed what actually occurred. Two of Giuliani's associates, Lev Parnas and Igor Fruman, gathered dirt on the Bidens during the 2020 election and were charged with "federal campaign finance violations," per the Daily Mail. They pleaded not guilty and were arrested, but Trump has said he does not know who they are or what they do.
Giuliani is also under the microscope for his reported six-figure business dealings with Ukrainian officials, but told The New York Times in 2019 that nothing came from it. "I thought that would be too complicated. I never received a penny," he said. "Originally, I thought I would do it. And then when I thought it over, I thought it would look bad."
Giuliani is now in a rough spot. Keep reading for more details on why his apartment was raided.
Federal investigators raided Rudy Giuliani's apartment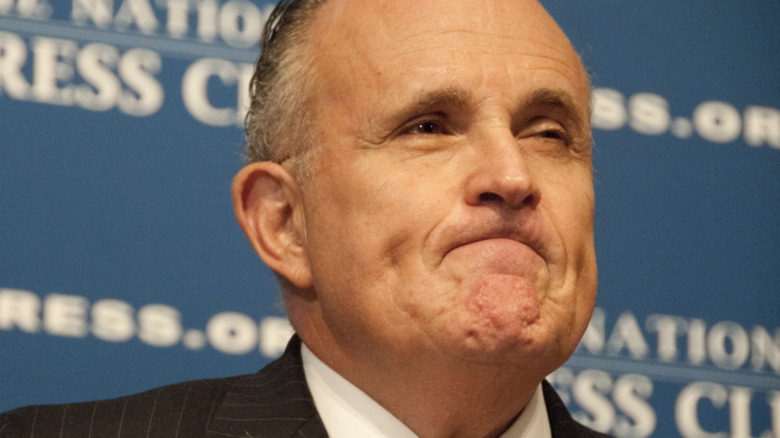 Shutterstock
On April 28, federal investigators raided Rudy Giuliani's New York City apartment for his alleged dealings in Ukraine, according to Daily Mail. The investigation is focusing on whether Giuliani "lobbied the Trump administration in 2019 on behalf of Ukrainian officials and oligarchs." These are reportedly the same people who helped Giuliani search for information on Joe Biden and his son Hunter during the 2020 election. Hunter was on the board of a Ukrainian gas company, and this investigation has taken a more serious turn.
The investigation does not mean Giuliani is guilty, but his electronic devices were seized, according to The New York Times. His lawyer Robert Costello claimed the searches were "unnecessary" because Giuliani offered to answer questions from prosecutors. "What they did today was legal thuggery," Costello told the outlet. "Why would you do this to anyone, let alone someone who was the associate attorney general, United States attorney, the mayor of New York City and the personal lawyer to the 45th president of the United States."
The warrant was originally brought up last summer but Department of Justice officials were allegedly concerned about issuing a warrant close to the 2020 election. Once Merrick Garland took office as President Biden's attorney general, the warrant was given a green light.