How Much Is Leslie Mann Really Worth?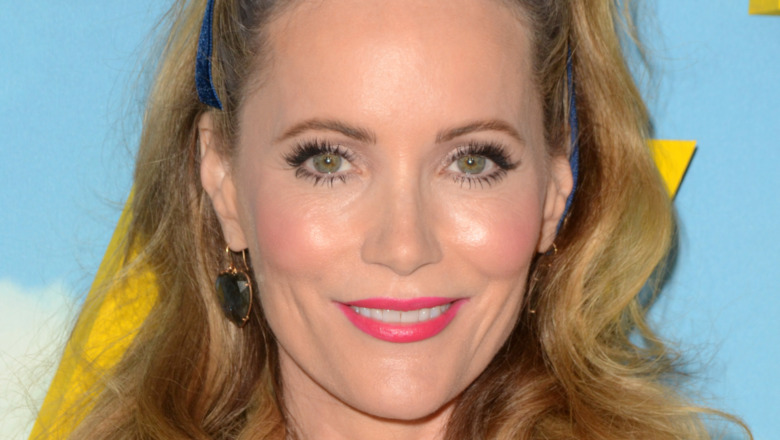 Shutterstock
Leslie Mann is known for her quick wit and perfect comedic timing ... and it also helps that she's married to one of the most brilliant directors in film — Judd Apatow. According to IMDb, Mann began her career at a young age, and her first credited appearance came in 1991 when she starred in "Virgin High." From there, her career blossomed, and she's appeared in several well-known comedies, including "Knocked Up," "The Other Woman," "George of the Jungle," and "This is 40."
The Famous People shares that Mann's mother raised her alone and her father was not in the picture. She was born in San Francisco, Calif., and later moved to Newport Beach, where she attended Corona del Mar High School, and that is where she got into acting. Mann has enjoyed her career tremendously and in 2013, she told The Guardian that she needs to work. "I'm being allowed a creative outlet and that's a big one for me. If I don't have that, I implode."
The star uses her celebrity status to give back to those in need. According to Look to the Stars, she supports the Multiple Sclerosis Society, 826 National, Alzheimer's Association, and Hilarity for Charity. In 2009, Mann teamed up with Lacoste to raise money for breast cancer awareness, and 100 percent of the proceeds went to research (per The Oklahoman). It's refreshing to see Mann use her voice to give back to those in need. Keep scrolling to find out the actor's impressive net worth.
Leslie Mann loves real estate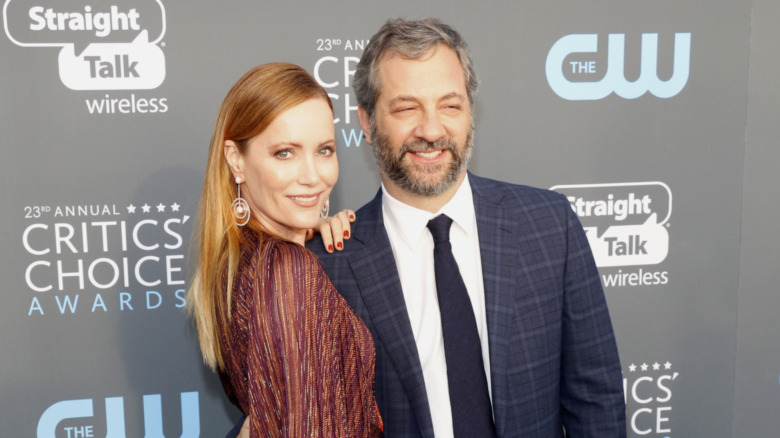 Shutterstock
Like her husband, Judd Apatow, Leslie Mann has a bank account to brag about. Combined, Mann and Apatow boast a net worth of $150 million (via Celebrity Net Worth). Mann starred in several films that undoubtedly boosted her cash flow, including "The Cable Guy," which earned $102 million at the box office. And that is not the only cult-classic that the actor appeared in.
As many know, Mann starred opposite Adam Sandler in the 1999 hit "Big Daddy" that netted an impressive $234.8 million at the box office (if you don't remember, she used to work at Hooters in the film). She and her husband have also teamed up on several projects, including "Knocked Up," which raked in $218 million. 
Mann and Apatow certainly live the life of A-listers, and for that, we're just a little bit jealous. In 2019, Variety reported that the famous duo purchased a penthouse in the beach town of Santa Monica, Calif. for $14.5 million. Renowned architect A. Quincy Jones designed the high rise that the property sits on top of. The pad is over 8,000 square feet and features six bedrooms and seven-and-a-half bathrooms. It sounds more like a mansion than a penthouse to us!
The two are also proud owners of a cute bungalow in Malibu (via Business Insider). They purchased the home for $10.8 million, and it boasts incredible ocean views. Now we just have to ask ... can they please adopt us?