The Tragic Death Of Apollo 11 Astronaut Michael Collins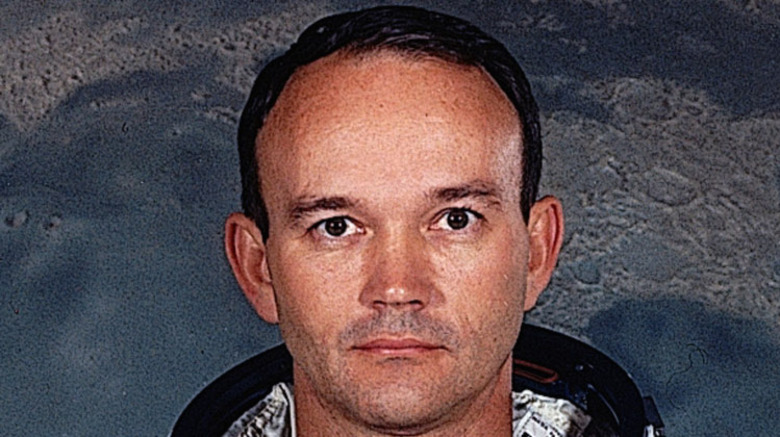 Nasa/Getty Images
Michael Collins, the astronaut who was most famous for being part of the Apollo 11 lunar mission that landed Neil Armstrong and Buzz Aldrin on the moon, has died at the age of 90, per NASA.
Prior to his days in space exploration, Collins was a graduate of the U.S. Military Academy West Point, and was later a member of the Air Force, according to Fox News. In 1963, Collins joined NASA and had his first voyage into space in 1966 aboard the Gemini 10. He left NASA in 1970 and became the director of the National Air and Space Museum, where he played an integral role in helping the program gain national exposure.
Collins earned the moniker of "loneliest man in history" during the Apollo 11 mission, since he orbited the moon in the Columbia spacecraft while Armstrong and Aldrin walked on the moon's surface. Collins joked about this solitude — he was alone for 20+ hours in the commander module and lost complete connection with anyone for periods of time — when speaking to The New York Times in 2019. "I was the emperor, the captain of it ... I had warm coffee, even," he said. Many believed that Collins was overlooked for his vital part in the space mission, but the astronaut was at ease with his place on the team. "I can say with truth and equanimity that I am perfectly satisfied with the one I have," he said in 2009 while discussing his seat on Apollo 11.
This is why Michael Collins would not call himself a hero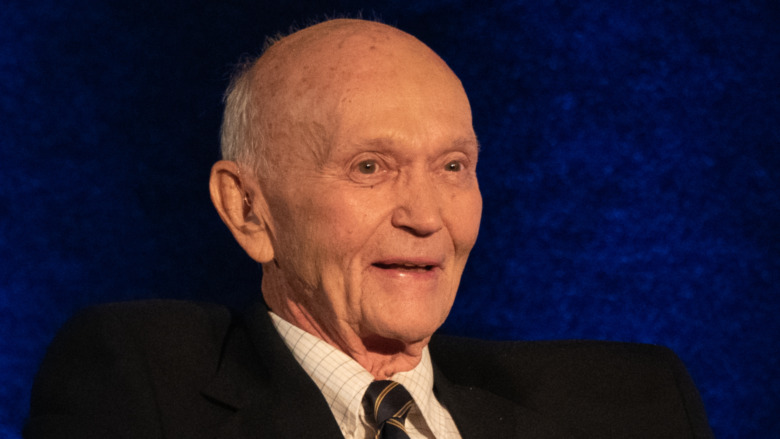 Shutterstock
On April 28, the family of Michael Collins released a statement on his official Twitter account that announced he had died from cancer. "He spent his final days peacefully, with his family by his side," the statement read. It mentioned that Collins asked that his life be celebrated and not mourned. "We will miss him terribly. Yet we also know how lucky Mike felt to have lived the life he did," the family added. They mentioned how Collins gained perspective both "from the vantage of space and gazing across calm waters from the deck of his fishing boat." 
A statement was released from acting NASA Administrator Steve Jurczyk as well on NASA's website. "Today the nation lost a true pioneer and lifelong advocate for exploration in astronaut Michael Collins," the statement read. NASA praised his involvement and commitment to not only the program but "human potential" as a whole. "Exploration is not a choice, really, it's an imperative," Collins was quoted as saying in the statement.
Collins' impressive resume speaks for itself, and while his accomplishments may seem heroic to some, the astronaut rejected the label. While interviewing himself in 2019, Collins mentioned his disdain for society's "adulation of celebrities and the inflation of heroism," (via SpacePolicyOnline.com). To him, astronauts were people who did their jobs very well, but fell well-short of being heroic. "Heroes abound, and should be revered as such, but don't count astronauts among them," Collins said.