Inside Ben And Erin Napier's Marriage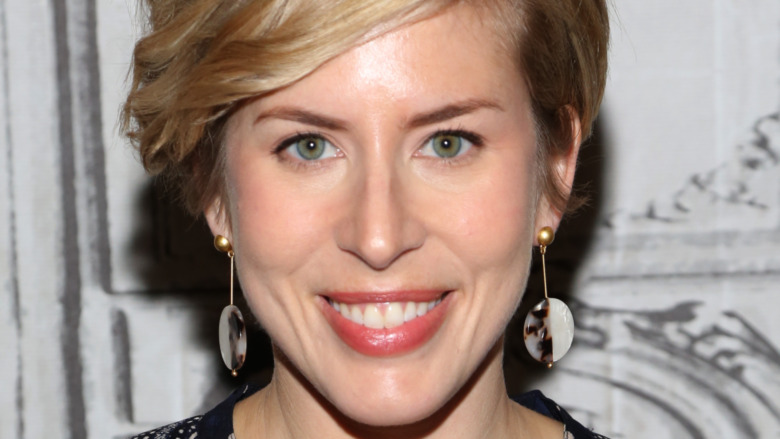 Manny Carabel/Getty Images
Ben and Erin Napier just might be the picture-perfect couple. The reality stars helm the HGTV series, "Home Town." And on the beloved series, the southern sweethearts — who hail from Laurel, Miss. — combine Ben's craftiness with Erin's eye of design to renovate dilapidated homes around their, yup, hometown in Mississippi, according to HGTV. From a dream home for a young couple to a historic 1920s home for two history lovers, they've done it all! Yet, the happy couple's love story begins long before the fame. 
As Season 5 of "Home Town" recently came to a close, Ben did what all good husbands do, leaving a sweet note for his love and reminding his wife of 13 years (they tied the knot in 2008) of the flame that's still going strong. Then, Erin did what any self-respecting TV star would, and shared the note to Instagram. "Good morning! Well another season of 'Home Town' has ended," it read. "I don't know how long God wants us to do this, but I am happy to be doing it with you. I love you and hope we always get to work together." 
So how does the happy couple make it work while filming their hit home renovation show? Turns out, this is far from the first love letter Ben has left. Scroll down to learn more about Ben and Erin's sweet union.
Ben Napier and Erin Napier prove opposites attract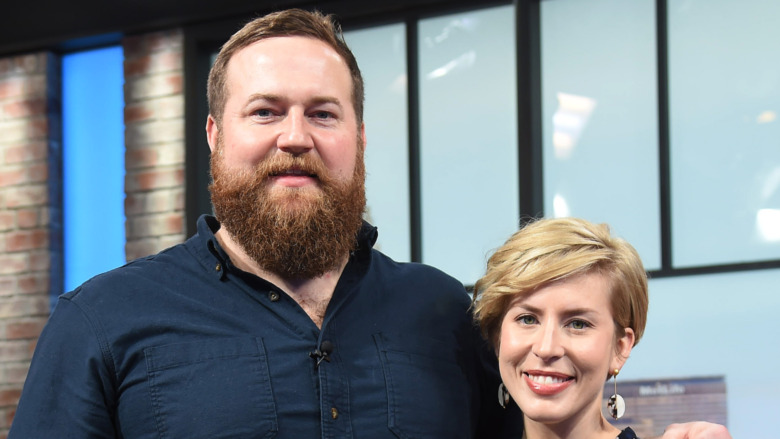 Gary Gershoff/Getty Images
What's the story behind Ben Napier's love letters to wife Erin Napier? Well, they don't exactly come once every blue moon. In her Instagram post sharing the note, Erin opened up about a routine she loves (as they await their second child). "Every morning, there's a note waiting from Big on my nightstand with my morning caffeine and I save them all," the reality star wrote. Aw!
True fans of the HGTV couple know Ben and Erin met at their college in Mississippi, per Atlanta Magazine. "He was the most popular person on campus," she told the outlet. "But he was kind to every person he encountered. He would sit at the table with whoever was eating alone at the student union. I remember watching him from a distance and wishing I could be his friend." Ben added, "Erin was very different from the typical girls I had dated most of my life. She had a pixie-style haircut, and she just carried herself differently."
The happy couple gave birth to their daughter Helen in 2018, and now successfully juggle their marriage, daughter (soon to be two!), "home reno business, two retail stores, a furniture line and their ... HGTV show," according to People. Though it hasn't been all smooth-sailing. According to E! Online, Erin had a "perforated appendix" and was able to "defy expectations" when she conceived. "I'm deeply thankful," she wrote on Instagram in April. With their powerful love, they can do anything!