How Much Is Dog The Bounty Hunter Actually Worth?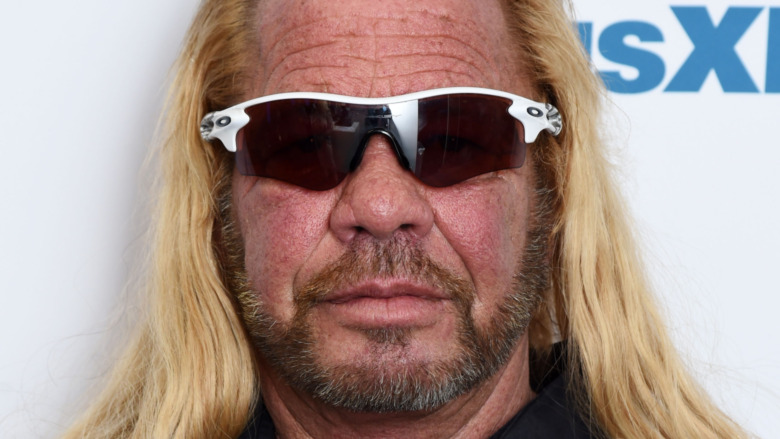 Ilya S. Savenok/Getty Images
Duane Chapman may be his real name, but most fans know Chapman as "Dog the Bounty Hunter" thanks to his popular show. According to his profile on IMDb, Dog got his start in reality television in 2003, appearing on his own show titled "Dog the Bounty Hunter." The series ran from 2003 to 2012 and earned a few spinoffs, including "Dog and Beth on the Hunt," which starred his late wife, Beth Chapman. In 2019, Dog nabbed another spinoff that was titled "Dog's Most Wanted," but it's safe to say that the first show was what really put him on the map.
Despite his success in the reality television world, money has not always been easy. In 2020, The Sun reported that Dog hosted a special church service in Placentia, California, and he charged fans up to $1,000 to attend amid ongoing money problems. Fans took to social media to express their frustrations over the situation. "I would love to go & finally meet you finally your going to be close, but I can't afford $1,000 to meet you," one commented (via The Sun). The Blast shared that the reality star faced a similar scenario when fake accounts asked fans for money and gift cards. "We have become aware that there are multiple fake Dog The Bounty Hunter accounts on several social media platforms. These accounts will ask for money and gift cards. Please block and report them," the statement read. Keep scrolling for details on Dog's net worth.
Inside Dog the Bounty Hunter's net worth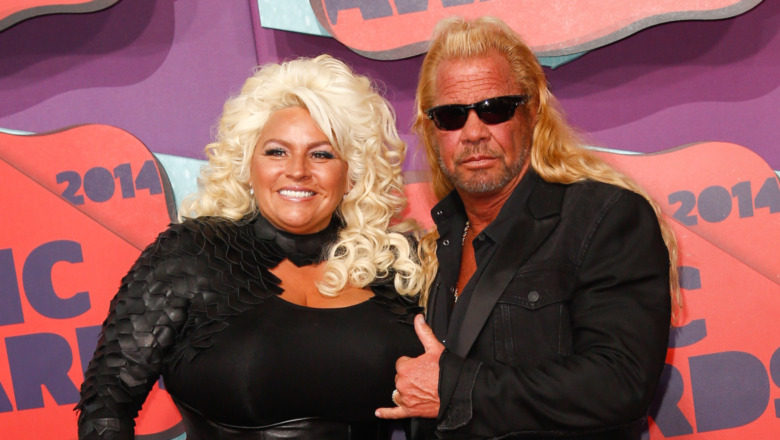 Shutterstock
Dog the Bounty Hunter, aka Duane Chapman, has an impressively big bank account to go along with his killer bounty hunting skills. According to Celebrity Net Worth, Dog is worth $6 million. It's safe the say that the bulk of Dog's fortune came from his popular show "Dog the Bounty Hunter," which was a ratings giant. Heavy revealed that the original show earned over $400 million, yes million, and Dog gained fans from around the globe in the process. The show proved to be one of the most popular on A&E, and it earned Dog a few other streams of income, including book deals. His book titled "Where Mercy Is Shown, Mercy Is Given," earned over 400 reviews on Amazon and has a four-star rating.
Dog owns a few homes in the United States, including one in Hawaii and another in Colorado, but not everything has been hunky-dory. In 2018, Dog and his late wife, Beth Chapman, were sued for not making house payments (via The Sun). "As of November 27, 2018, there was an outstanding balance due of $109,328.69 for unpaid monthly payments and reimbursement for utilities, real property taxes, and insurance premiums," court documents read. At the time, the couple also reportedly "failed and refused to pay the amounts due" and refused to vacate the property. Hawaiian Airlines World Elite MasterCard also sued Dog's late wife for failing to pay $73,860.55. It is not Dog's responsibility to pay, but the courts expect him to handle the claims.