Kaitlyn Dever's Net Worth: How Much Is The Actor Really Worth?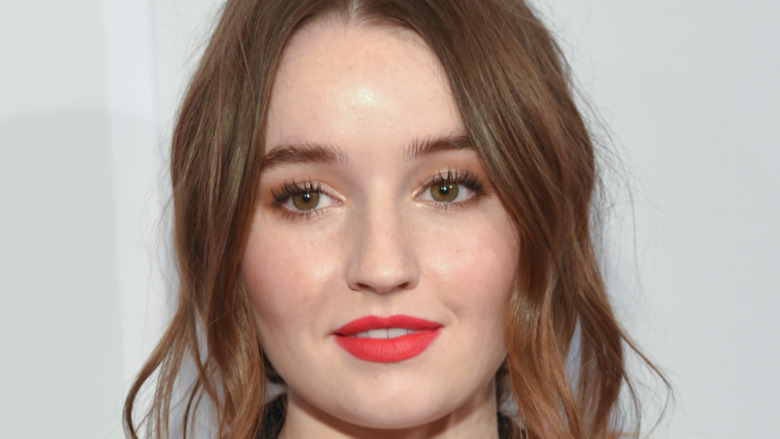 Shutterstock
Booksmart star Kaitlyn Dever seemed to come out of nowhere. However, she's been acting since 2009 – and has amassed quite a fortune in just over a decade of work. 
According to IMDb, Dever got her first big break in 2011's Cameron Diaz comedy Bad Teacher, and began filming sitcom Last Man Standing the same year; she worked on Last Man Standing until 2021. Dever also went on to star in high-profile films The Spectacular Now, Detroit, and Beautiful Boy. Her 2019 lead role in miniseries Unbelievable earned her critical acclaim. On top of her acting and producing, Dever has additionally forged a successful singing career with her sister. 
According to an interview with Coveteur, Dever always dreamed of acting after being inspired by Disney Channel stars like Hilary Duff. It wasn't until age nine when she started acting lessons. "My parents have always been super, super, super supportive of my hopes and dreams in life, but [...] they were realistic about it and were like 'Kaitlyn, we will go out to L.A., but just know that it's not going to be the easiest thing in the world and you're not going to book the first thing you go out on,'" Kaitlyn remembered. "And I ended up getting the first thing." 
So how much exactly is this now twentysomething star worth today? Keep scrolling to find out!
Kaitlyn Dever is worth more than you think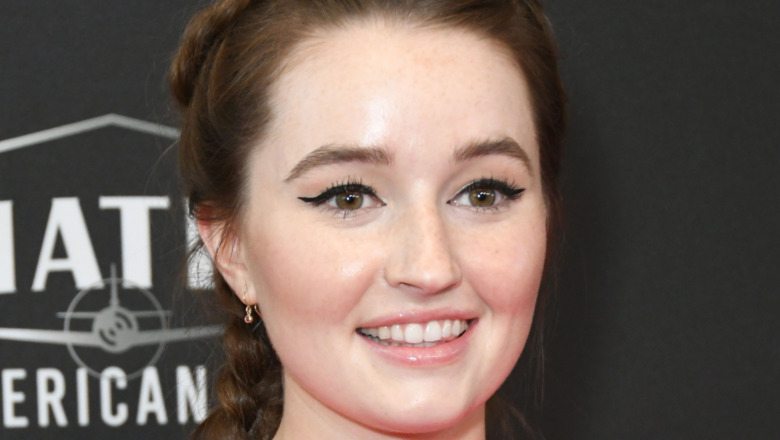 Shutterstock
Kaitlyn Dever is living her dream. The Dallas, TX native has built a large fortune with her onscreen successful. For a woman who doesn't believe in big breaks according to Harper's Bazaar, she certainly seems to worked her way to the top. "I need to take the opportunities where they come," Dever told the magazine. "I never considered anything other than acting and I don't think I ever will. Acting has always been number one for me." 
After all of her roles, Dever is worth an estimated $3 million per Celebrity Net Worth. Yet don't expect Dever to be predictable with her fame and fortune: she told InStyle that her love for all things eclectic is what drives her career. "I never wanted to define myself and I don't think I'll ever want to," Dever explained. "That's the reason why I do different types of work and roles. It's in my core to be all over the place and scattered, which makes life kind of fun." 
Dever is in Hollywood for the long haul. "I've reached a point now where I can't imagine my life without acting. It's a love of making people laugh, but also realizing I can move people and inspire people with projects that I do," Dever concluded to Harper's Bazaar. With highly-anticipated roles in Dear Evan Hansen, Ticket to Paradise, and series Dopesick via IMDb, it's clear Dever is just getting started.