Kayleigh McEnany's Attempt To Shade Biden During His Address Seriously Backfired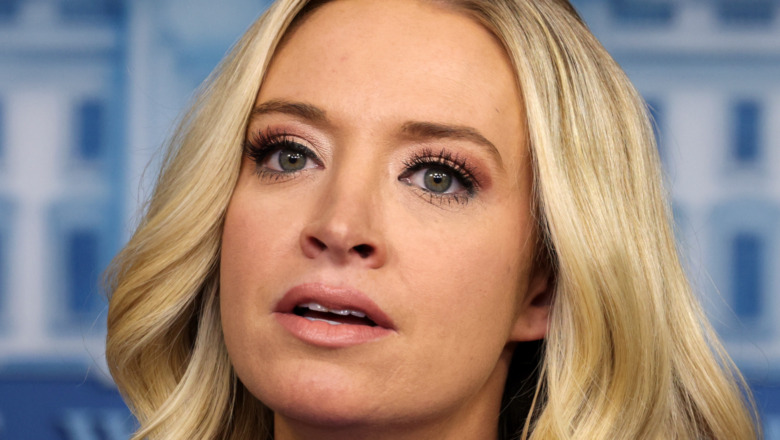 Alex Wong/Getty Images
Although many people on social media lauded President Joe Biden's first address to Congress on April 28, not so unsurprisingly, some of Donald Trump's former staffers mocked it. Like her old boss, former White House Press Secretary Kayleigh McEnany fired dozens of sarcastic tweets throughout Biden's speech. McEnany, who now co-hosts "Outnumbered" on Fox News, began her social media marathon by retweeting former colleague and senior advisor of Trump, Stephen Miller. "Ahead of Biden's address tonight just a friendly reminder that it was Trump, not Biden, who developed multiple proven vaccines in record time — one of history's greatest medical, scientific and industrial marvels," Miller wrote.
But as the annual event kicked off, McEnany began her own personal Twitter tirade. Despite many people calling the moment Biden addressed Kamala Harris and Nancy Pelosi "emotional" and an event they "won't forget," McEnany — even as a former female in politics — seemed less than impressed. She simply wrote, "Underwhelming. Uninspiring. This is difficult to watch..."— apparently so "difficult" that background noise during the speech upset her. "The old school iPhone cellphone ring bursting out, and palpably audible during Biden's address is wholly fitting," McEnany quipped after a phone rang as Biden discussed tax reform. 
McEnany concluded, "'Thank you for your patience.' A fitting end to Biden's first address..." As it turns out, some people on Twitter had also lost their patience with her — here's what commenters had to say.
Twitter users had words for Kayleigh McEnany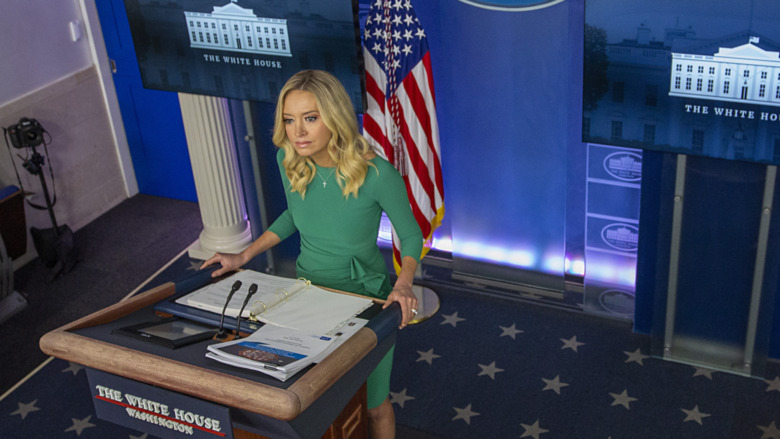 Tasos Katopodis/Getty Images
Despite having an audience on Fox News, people on social media were less than supportive of her views, providing sarcastic quips and criticism for each of her tweets. "Turn it off. We don't care [about] your thoughts," one person wrote, while another said, "He's [Biden] probably too articulate and detailed for someone like yourself. We know." Some directly referenced her remarks, saying, "You are underwhelming and uninspiring. You've always been difficult to watch." Someone else chimed in, "We were patient for the last four years, frankly."
Meanwhile, others took aim at her new television gig, penning, "I'm sorry, but that sounds like your Fox News segments," while another person said, "You should quit before you embarrass yourself further." And one commenter said about her iPhone jab, "Hey, Kayleigh. You're really not very good at this. You should quit before you embarrass yourself further." Ouch.
Unfortunately for her many critics, McEnany's voice will continue to reverberate through the studios of Fox News as the television host takes her Twitter notes for a recap on Biden's first address this evening with Sean Hannity. "TONIGHT, I cannot wait to join him on @seanhannity in the 11 PM hour to discuss the Biden address!" McEnany wrote.