Bethenny Frankel's Ex Arrested For Allegedly Stalking Her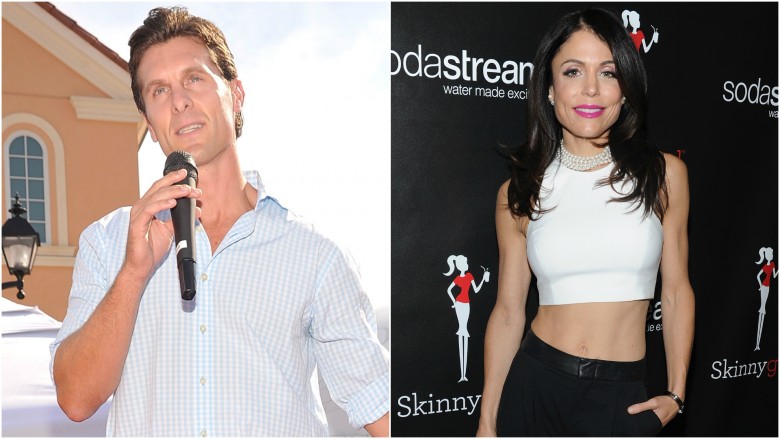 Getty Images
Bethenny Frankel's ex-husband, Jason Hoppy, has been arrested for allegedly stalking The Real Housewives of New York star.
Frankel said Hoppy "had sent numerous emails and FaceTime calls numbering in the hundreds after a cease and desist letter was sent on November 22, 2016," a police spokesperson told Page Six. "On Friday, January 27, the suspect approached her and a friend at her child's school at around 8:15 a.m. and tried to provoke a fight. He said, 'I will destroy you, you can get all the lawyers you want, you've been warned.'" The spokesperson said Hoppy, 46, was charged with first-degree aggravated harassment, second-degree harassment, and fourth-degree stalking.
Hoppy denied any wrongdoing, and his lawyer, Robert C. Gottlieb, fumed, "There are no words to express how saddened Mr. Hoppy is over his ex-wife's unjustified actions. His only concern is his daughter and [he] intends to vigorously fight these false charges."
It's not the first time Hoppy has supposedly caused problems for Frankel, 46. TMZ reported that in November 2016, Frankel's new boyfriend, Dennis Shields, had his own lawyers fire off a cease and desist letter to Hoppy after he allegedly sent innumerable emails badmouthing Frankel as "ugly, old, and irrelevant."
Sources later told Page Six that the aforementioned emails from Hoppy allegedly included questions about Frankel's life insurance policy (yikes) and generic insults about her age and physical appearance, though another insider, who was reportedly a police source, alleged Frankel was making it all up, saying, "She's been involved in a terrible divorce with this guy, and it seemed to us that she was filing the report because she wanted to take revenge on him, get back at him for something he did connected to the divorce. This is common among celebrity types—even C-listers like her—when they're involved in a bad divorce. We get this a lot. It did not appear to us like Hoppy was going to attack her in any way. He seems like a pretty cool character. But she filed the report and because of that we had cause to arrest him."
Frankel and Hoppy were married for two years, from 2010 to 2012, but their divorce proceedings and custody battle over daughter Bryn took four years, during which Frankel accused Hoppy of making threats and mean comments. "He would stare at me with a menacing look," she recalled during a 2014 custody hearing (via In Touch Weekly). "He would hold Bryn while he was doing this. He would say...'I'm going to destroy you.'...He would say, 'Mommy should be Ursula the witch. She's a great witch. You be the princess, I'll be the prince, Mommy will be the witch.'"
Frankel hasn't commented on the new allegations, but TMZ reported that she obtained a restraining order against Hoppy.