How Much Is Miley Cyrus Actually Worth?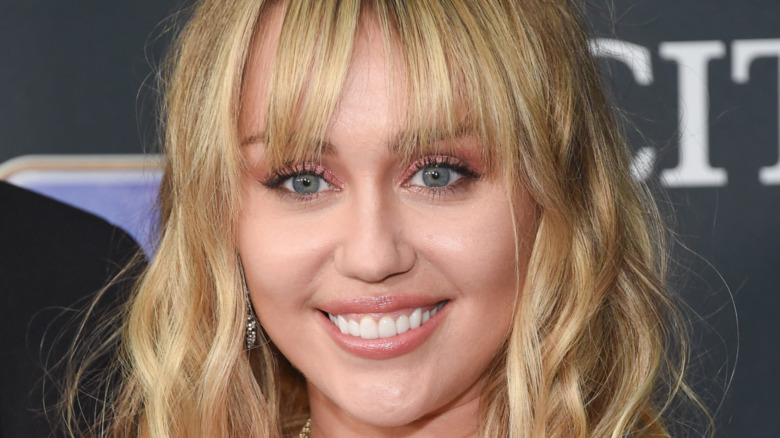 Shutterstock
Miley Cyrus was born into the world of fame, but has since managed to stand on her own two feet and conquer a career of her own. Her father, Billy Ray Cyrus, was busy topping the charts with "Achy Breaky Heart" the year Miley was born and has seen her follow in her footsteps by becoming a platinum-selling recording artist herself.
The public first got to know Miley after she played the role of Hannah Montana in Disney Channel's hit show of the same name. According to IMDb, the sitcom enjoyed four seasons and a total of 100 episodes. "Hannah Montana" was such a success, it also had its own big-screen movie, which grossed more than $155 million at the box office, per Box Office Mojo. Miley's music career has been in demand for over 10 years and has seen her sell millions of records around the world. According to Chart Masters, she has sold over 23 million albums and is considered the best-selling artist born in the 1990s.
Miley is considered a pop-culture icon and continues to bag herself huge collaborations with a range of high-profile stars, some of which include Dua Lipa, Stevie Nicks, Mark Ronson, Billy Idol, and Joan Jett, to name a few. With that being said, how much is Miley actually worth?
Miley Cyrus is worth way more than her father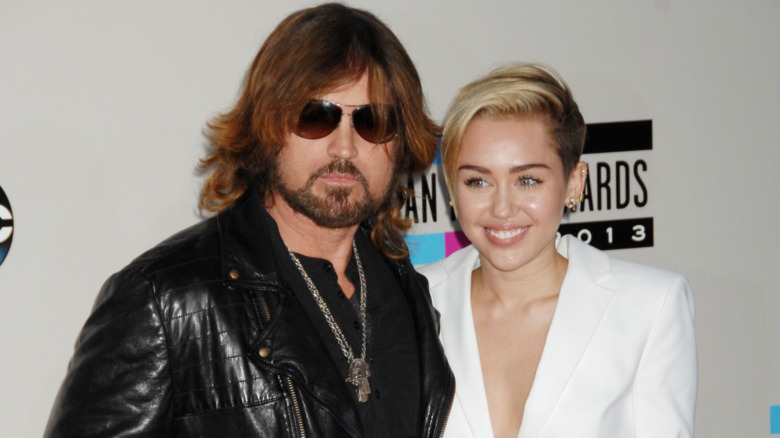 Shutterstock
Miley Cyrus' famous father, Billy Ray Cyrus, is a wealthy man. According to Celebrity Net Worth, the country singer is worth $20 million, as of 2020. However, his superstar daughter Miley is worth way more. As reported by the same outlet, the "We Can't Stop" hitmaker is worth an astonishing $160 million, making her a financial giant.
Even though some may say Miley had always been fed with a silver spoon, there is no denying that she has rightfully earned her own money from hard work throughout the years. With that being said, Miley has had a few financial lows. In November 2018, her Malibu home with ex-husband Liam Hemsworth had burned down in the Woolsey Fire. "I'll never be happy that all those memories and pictures and things that I've loved are gone, but to have an experience like this — I find myself feeling more connected to being human again," she told Vanity Fair in 2019.
According to Celebrity Net Worth, Miley sold a different Malibu home in June 2020 for $1.7 million. The talented star purchased the home four years prior for $2.5 million, taking an $800,000+ loss on the property.