Royal Expert Makes Bombshell Claims About Harry's Feelings Regarding The Oprah Interview Today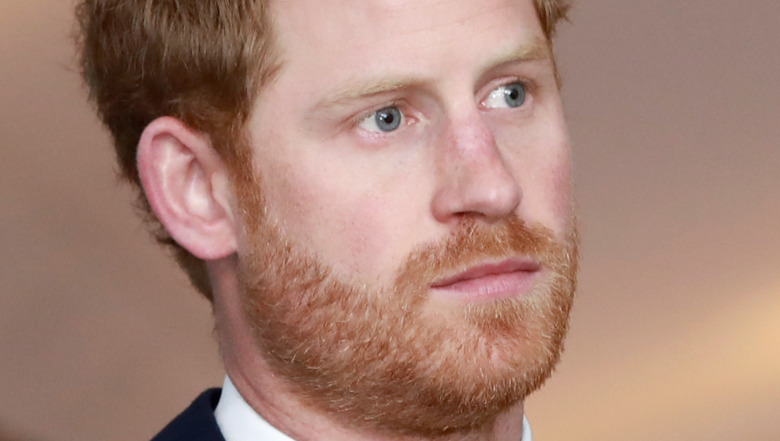 John Phillips/Getty Images
Prince Harry and Meghan Markle sat down for a tell-all interview with Oprah Winfrey that aired back on March 7. The Duke and Duchess of Sussex made quite a few bombshell claims during that interview, specifically one involving race. They told Oprah that there were concerns over the skin tone of their first-born child. "They didn't want him to be a prince, which would be different from protocol, and that he wasn't going to receive security," Meghan told Oprah, referring to The Firm, according to People magazine. She went on to say that there was "in tandem the conversation of, 'He won't be given security. He's not going to be given a title.' And also concerns and conversations about how dark his skin might be when he's born."
Additionally, Meghan spoke out about her struggle with her mental health, admitting that she had contemplated suicide at one point, according to Vox. She went on to say that she wasn't afforded the help that she needed, which was one of the reasons that she and Harry felt the need to step down as senior members of the royal family. At the time of the interview, Meghan and Harry chose to speak out because they felt as though they wanted to share their side of the story; to put an end to "false narratives," a source told Hollywood Life. However, now that several weeks have passed, one has to wonder if there are there any regrets. Read on for more.
Prince Harry was 'feeling numb' leaving the UK, royal expert claims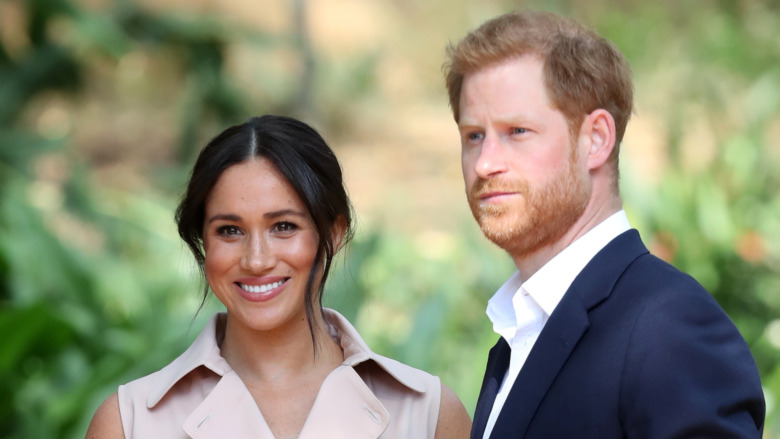 Chris Jackson/Getty Images
Royal expert Duncan Larcombe spoke with Closer in April 2021 about Prince Harry and Meghan Markle's interview with Oprah Winfrey. Larcombe said that he heard that Harry was "feeling numb" upon returning back to Los Angeles after his recent trip to the UK for Prince Philip's funeral. "You could see in his face at the funeral that he was torn. He didn't think he'd have to face his family so soon – and when he did, he had mixed emotions," he explained. He went on to say that "apparently" the talks that Harry had with his father and his brother "were positive and productive," — a far cry from what has been reported by the media thus far. "[Harry] and William had a real heart to heart before he returned. Coming home has reminded him of everything he's sacrificed in recent years – and of the recent damage done," Larcombe said.
Larcombe also feels that Harry may soon come to regret the Oprah interview. "Harry was clearly hurt and angry about Meghan's experience with the royals – and used the interview to get it out. But after returning home, I've no doubt he's been feeling embarrassed, regretful and awkward," Larcombe told Closer, adding that "he's now facing the consequences. I believe he'll regret that interview – and maybe his decision to leave the royal family."