Why T-Pain Flat Out Ignored Dozens Of Celebrities' Messages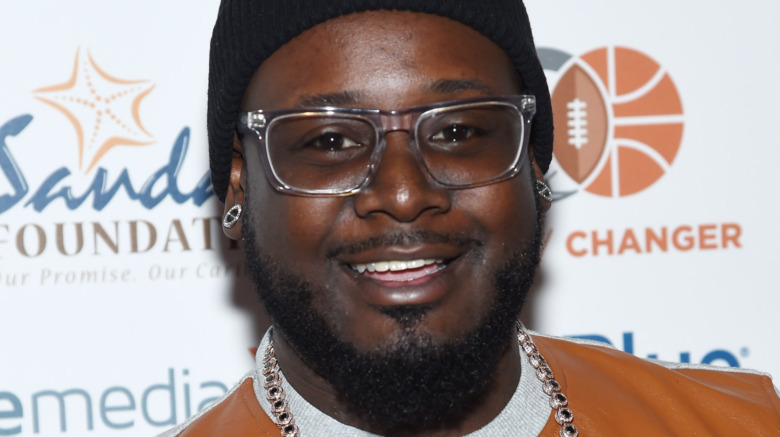 Dimitrios Kambouris/Getty Images
T-Pain is known for pioneering the use of Auto-Tune in his songs, but it seems like the musician's grasp of technology doesn't extend to his own DMs.
On April 28, T-Pain publicly apologized to everyone he's left on read over the past couple of years, sharing a video in which he explains why he never replied to celebrities like Viola Davis and Diplo. "I was today years old when I found out about the request folder on Instagram that's full of celebs trying to reach me," he wrote in the clip, which shows him scrolling through hundreds of unopened messages.
In his caption, the "I'm Sprung" singer called himself "dumb" and asked how he could make it up to everyone he's ignored. "I swear!! I'm just now seeing all these messages and mentions TODAY!!!! How do I super apologize? Press conference? Town hall meeting?" T-Pain joked.
Fans were quick to point out that the "Masked Singer" winner, who has been open about the struggles he has faced in his career, might have missed out on a number of big opportunities, given that there were some pretty impressive names on the list.
T-Pain didn't realize that stars like Fergie and Diplo had reached out to him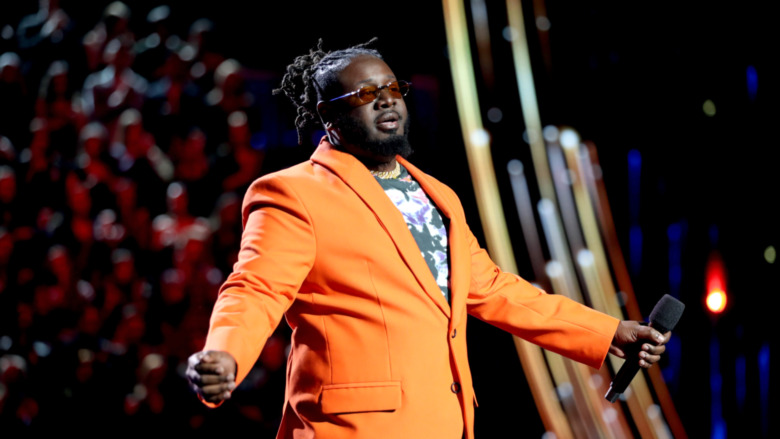 Rich Fury/Getty Images
In his video, T-Pain shakes his head in disbelief in front of hundreds of unread messages, many accompanied by a little blue tick.
Sharp-eyed viewers were able to spot who some of those verified accounts belonged to: Oscar award-winning actor Viola Davis, singer Keri Hilson, basketball star Nate Robinson, NBA player Karl-Anthony Towns, "Bachelorette" star Tyler Cameron, and the musician Diplo, who simply wrote, "Hey boss."
As the screen showed Fergie reaching out 112 weeks ago, T-Pain's caption read, "Dude is that Fergie? Smh." He was also contacted by companies like Nickelodeon and IGN, all of which went unanswered. "I've been accidentally straight up ignoring all these people for like 2 years," he confessed in the video.
"I thought DMs are supposed to just show in the normal folder and you don't have to go digging for all these," the musician explained. "I apologize to everybody on this list and the hundreds of others I couldn't fit in this video. These are just the ones I haven't checked or replied to."
T-Pain's celebrity friends were sympathetic to his dilemma: Ashanti revealed that she "literally just did the same exact thing like two days ago" in his Instagram comments. "This is amazing! Lmao Can't wait to catch up!" "American Idol" winner Jordin Sparks added.
So if you've ever been left on read by someone famous, keep in mind that it might not be personal — they may just not understand how Instagram works.