How Many Corgis Has The Queen Owned?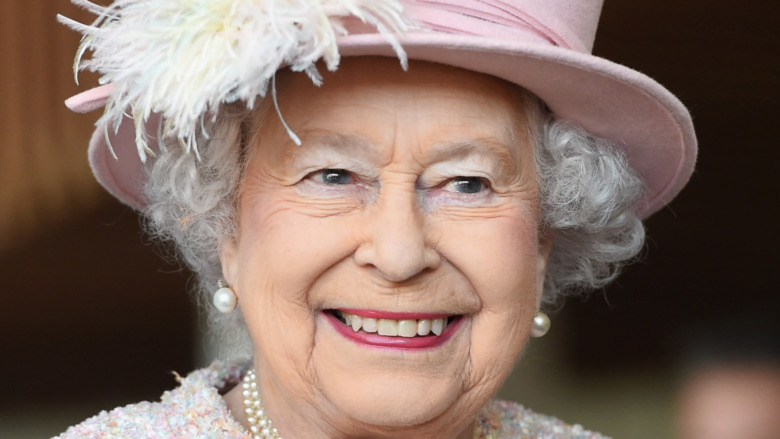 Stuart C. Wilson/Getty Images
It's no secret that Queen Elizabeth II loves animals — particularly horses and her beloved dogs. In fact, she's become known for being a corgi owner. According to Marie Claire, the queen's obsession with the breed all started when her family welcomed their first pet in 1933 when she was just seven years old. Her father, King George VI, brought home a corgi puppy named Dookie. The royal family eventually added another dog named Jane before Her Majesty was gifted with a corgi of her own, called Susan, which she famously took on her honeymoon with Prince Philip in 1947, according to Vanity Fair.
As it turns out, the queen's pets have lived a charmed life and reportedly sleep in their own "corgi room" in Buckingham Palace, per Vogue. They also eat "filets of steak and chicken prepared by a chef." It makes perfect sense that they're treated so well since it's been said the queen's corgis are "hugely important to her." In fact, royal biographer Penny Junor told The Sun, "They have over the years been closer to her than any human being." She also said: "The corgis are intensely loyal and loving and they have never let her down. And of course corgis also seldom rush off to LA to give interviews."
Keep scrolling to find out how many corgis the queen has owned in her life, and why she got two new ones in early 2021.
Queen Elizabeth got two new corgis after Harry and Meghan's interview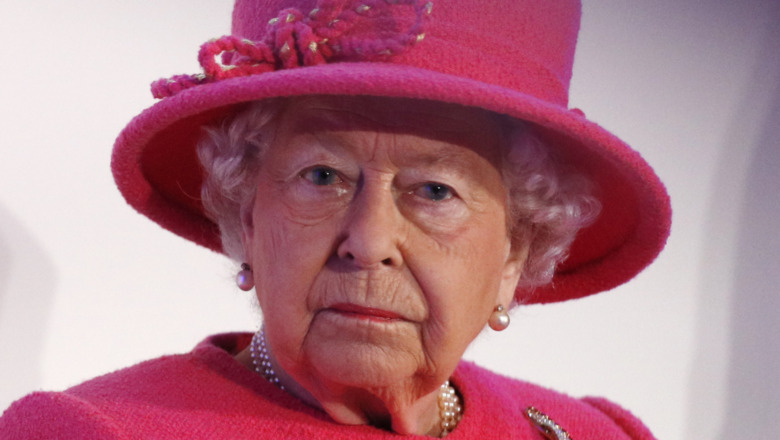 Wpa Pool/Getty Images
Per People, Queen Elizabeth II is believed to have owned over 30 corgis and dorgis (a cross with dachshund) "all her adult life." According to the BBC, some of their names include: Tinker, Pickles, Chipper, Piper, Harris, Brandy, Berry, and Cider. This doesn't include the two new additions she welcomed in March 2021. According to The Sun, Her Majesty was gifted two corgi puppies ahead of Prince Harry and Meghan Markle's interview with Oprah Winfrey.
"The Queen is delighted. It's unthinkable that the Queen wouldn't have any corgis," a source said. "They have only been there a couple of weeks but are said to be adorable and made the castle their home." The insider added, "Both are said to be bringing in a lot of noise and energy into the castle while Philip is in hospital."
As of September 2020, she was down to her last dog, Candy, after her other dorgi, Vulcan, died amid the pandemic, per CNN. 
In 2021, she owns a total of three corgis despite previously saying she didn't want to have any more dogs due to her old age. "She didn't want to have any more young dogs," horse trainer Monty Roberts told Vanity Fair. "She didn't want to leave any young dog behind. She wanted to put an end to it." It seems the queen had a change of heart, and given the death of Prince Philip, the arrival could not have come at a better time.