The Truth About Donald Trump And Ron DeSantis' Relationship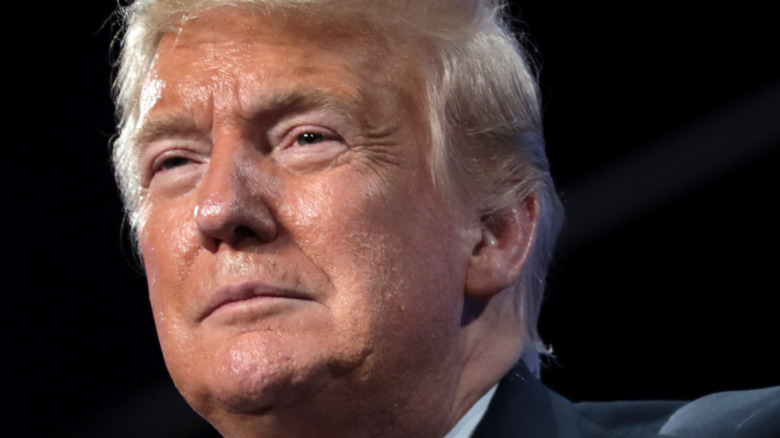 Shutterstock
Former President Donald Trump is at it again, telling Fox News in April that he is "100%" considering another bid for the White House. And he is already stirring the pot by floating potential vice presidential candidates that are not former veep Mike Pence. Per Politico, in the wake of Trump's 2020 loss, the real estate mogul had expressed disappointment in his number two, lamenting that Pence didn't do enough to help reverse the election results, something that the outlet reports Pence is not even able to do, constitutionally. The president famously had a tense relationship with Pence, per The New York Times, saying in a conversation, "You can either go down in history as a patriot, or you can go down in history as a p***y." 
Still, Pence stood his ground, per John Yoo, a legal scholar who spoke to the Times, "Pence had a choice between his constitutional duty and his political future, and he did the right thing. I think he was the man of the hour in many ways — for both Democrats and Republicans. He did his duty even though he must have known, when he did it, that that probably meant he could never become president." 
Yup, sounds like Pence wants nothing to do with a 2024 ticket alongside Trump. But Trump already has someone else in mind, Florida Gov. Ron DeSantis. But he and Trump have also not seen eye to eye on many things — here's what we know.
Trump complained about DeSantis before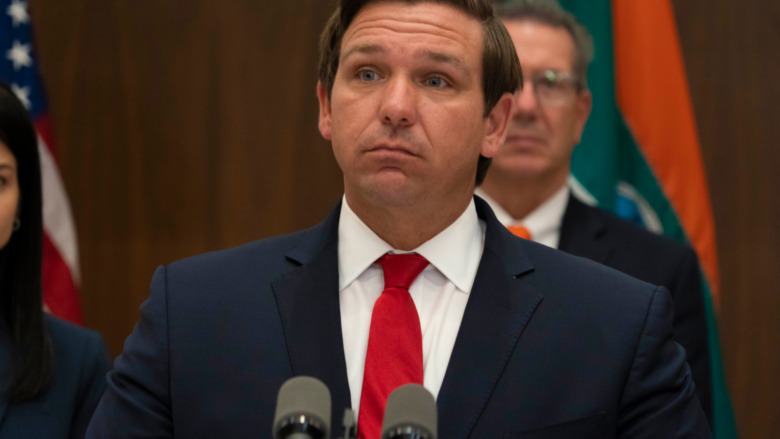 Shutterstock
Donald Trump campaigned for Florida Gov. Ron DeSantis and helped him land the office in 2018, but in the early days of 2020, Politico reported that the relationship was "souring" because DeSantis wasn't pulling his weight to campaign for Trump. But that might have just been political infighting, as the outlet quotes that they worked together on "Everglades restoration, hurricane relief, and prescription drug prices." The outlet reported that Florida GOP spokeswoman Alia Faraj-Johnson also said it was all rumors. "The Governor's close relationship with the President is steadfast and goes beyond a campaign or re-election efforts," she wrote in an email. "The governor is committed to delivering Florida to the President, and appropriately, is focused on governing and addressing the critical needs of our state." 
That was in March 2020, and it seems that the two have repaired their relationship. Trump told Fox News in April, "He's a friend of mine. I endorsed Ron, and after I endorsed him, he took off like a rocket ship. He's done a great job as governor." And regarding a potential 2024 run together, "A lot of people like that — you know, I'm just saying what I read and what you read — they love that ticket. But certainly, Ron would be considered. He's a great guy."
As long as the Florida governor stays in Trump's good graces, of course.