Nicole Kidman's Latest Photos As Lucille Ball Are Causing A Stir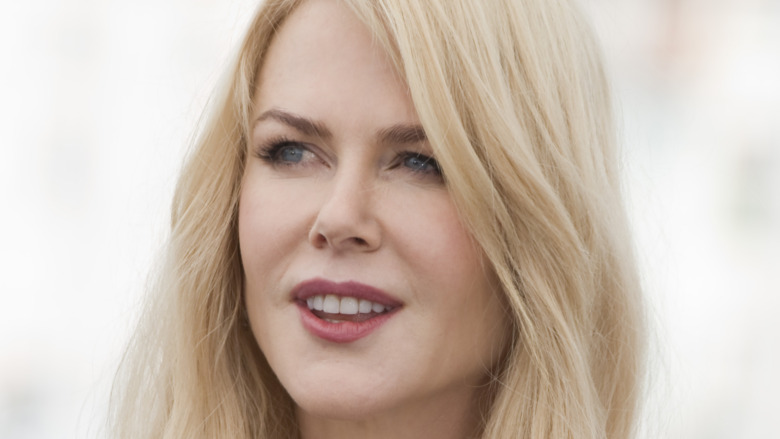 Shutterstock
Nicole Kidman is playing Lucille Ball opposite Javier Bardem in Aaron Sorkin's upcoming film "Meet the Ricardos," which follows a crisis in Ball and Arnaz's marriage. Fans have been anxious to see the Oscar winner as the legendary comedian for months now. Now the wait is over, and the reaction is ... well, it's not great.
Photos were released from the Los Angeles set of "Meet the Ricardos," revealing Kidman in a red wig as Ball, and some fans feel vindicated in their opinion Kidman is wrong for the iconic role. One fan exclaimed on Twitter, "This looks like Nicole Kidman as Marcia Cross as Lucille Ball." Not everyone was critical of the casting choice, and one fan wrote on Instagram, "I'm really excited about this! They look good." Over on Twitter, a fan wrote, "I mean, Nicole Kidman doesn't have to look like Lucille Ball for her to do a good job in this role. And there's really no reason to pretend they look alike."
However, those excited about Nicole Kidman as Ball are definitely in the minority. Many feel another actor was absolutely born to play Lucille Ball — we reveal who after the jump.
The actor fans think would be a better Lucille Ball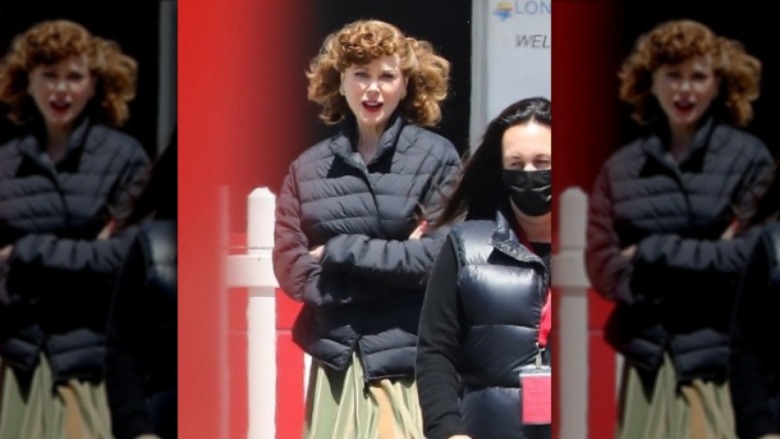 CPR/D.Sanchez/BACKGRID/
It's safe to say fans aren't thrilled about the new photo of Kidman as Lucille Ball (see above), and many think there's a better option. Twitter personality @TaraDublinRocks, wrote, "Debra Messing should be playing Lucille Ball, PERIODT #TeamDebra." Another fan said, "As much as I love Nicole Kidman, to me the only person who should play Lucille Ball is Debra Messing." Over on Instagram, one fan replied to @JustJared's post and said, "They could have saved so much time and money in face prosthetics by hiring Debra Messing. She was robbed of the part she was born to play. This will piss me off forever."
For what it's worth, during an interview with Entertainment Tonight in February, Aaron Sorkin defended his casting choice. "I think that the people thought that we've cast them as Lucy and Ricky Ricardo. The film takes place during a production week of 'I Love Lucy'... with a whole bunch of long flashbacks." He continued, "...we do see moments of them being Lucy and Ricky Ricardo. We see moments from an episode of 'I Love Lucy'. But mostly they are playing Desi Arnaz and Lucille Ball. And they're going to be fantastic...These are two of the greatest actors ever."
Of course, fans might change their minds when the movie premieres. TBD.