Elliot Page Opens Up About His Advocacy In First TV Interview After Coming Out As Transgender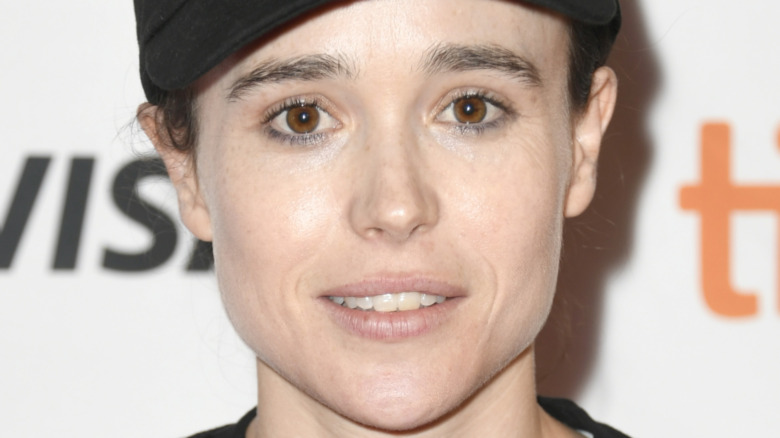 Frazer Harrison/Getty Images
Since coming out as transgender in a December 2020 tweet, Elliot Page has opened up more and more about this life-changing revelation to the media. In his March/April 2021 profile with Time magazine, Page shared intimate details about his journey, including the decision to get top surgery. The procedure — also sometimes referred to as "masculinizing chest surgery" –  removes breast tissue to "achieve a more masculine or flat appearance," per Heathline.
"It has completely changed my life," Page told the outlet. In the interview, he also revealed he first "felt like a boy" around the age of nine after getting a short haircut. "I wanted to be a boy. I would ask my mom if I could be someday," Page recalled, adding that he had a hard time seeing photos of himself amid "endless primping, red carpets and magazine spread." He noted, "I just never recognized myself."
Page's sit-down with Oprah Winfrey on Apple TV+'s "The Oprah Conversation" — which aired in late April 2021 — marked his first TV interview since coming out, and offered up more insight into the actor's feelings, thought processes, and transgender advocacy along his transformative journey since his momentous announcement. As an exclusive People clip from the interview revealed, Page did not hold back with the Queen of All Media.
Elliot Page is speaking up in hopes of changing the lives of others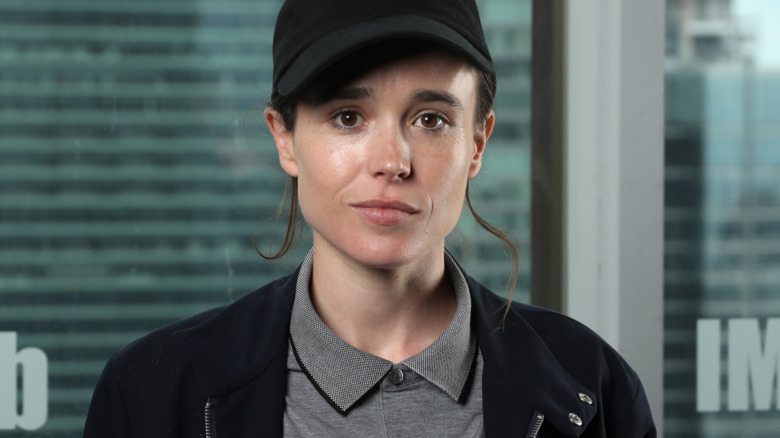 Rich Polk/Getty Images
In an exclusive People clip from Apple TV+'s "The Oprah Conversation" with Elliot Page, the actor opened up to Oprah Winfrey about the reason for sharing his decision to get top surgery in his March/April 2021 Time interview. 
"I wanted to share with people just how much it has changed my life." He added, "I want people to know that not only has it been life changing for me, I do believe it is life saving and it's the case for so many people ... and because there is such an attack on trans health care right now, when already there is such a lack of access or trans people who don't even want to go to the doctor."
In the clip, Page also spoke out on trans advocacy within politics. Touching on the fact that in states like Texas, there is proposed legislation that would "ban transgender youth from playing sports that match their gender identity, including extracurricular and elementary, middle or high school teams," per People. Page denounced the proposed laws as being based on "actual, complete and utter lies," stating, "If you are also not going to allow trans kids to play sports, children will die."
On a more personal note, however, Page affirmed, "For the first time in, I don't even know how long, [I am] really just being able to sit by myself, be on my own, be productive, and be creative."