Nev Schulman's Net Worth: How Much Is The Catfish Host Really Worth?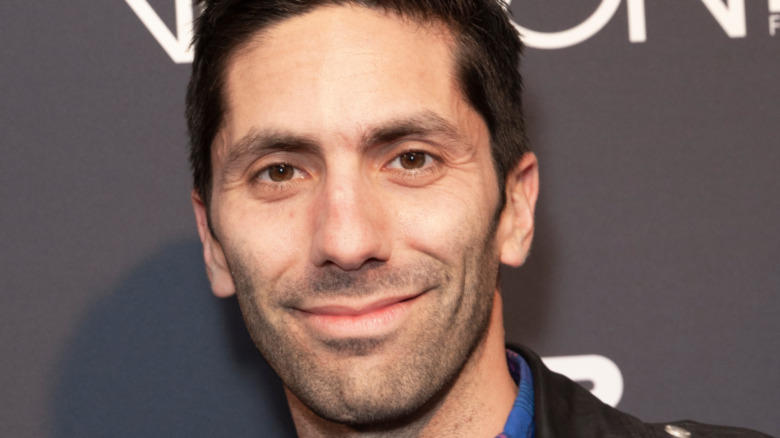 Shutterstock
Nev Schulman is known as the host of MTV's popular reality show "Catfish: The TV Show," where he helps people determine if the person they met online is who they claim to be. The TV host became an expert on the topic when he was the subject of the documentary movie "Catfish" in 2010. Schulman received fan mail about his art from a young fan, and struck up a relationship with her 19-year-old sister, Megan, who had lied about her identity, per The JC. "It was flattering, it was interesting and [Megan] was much more fun than all the women I knew," he told the outlet in March 2011.
The story of Nev and "Megan" was the impetus for the long-running reality show, which helped the host find stardom. "I never thought in a million years it would be so successful and that I would actually have lots of people seeing and knowing about my story," Schulman told The Lantern in November 2013. But success on the show did not make Schulman complacent. "Even with everything I've done and everything I have and how great my life is, I still feel like I'm significantly ... underperforming," he said in an October 2017 interview with Loyola Phoenix.
Although the TV personality has greater ambitions, over time, his appreciation for "Catfish" grew stronger. Keep reading to find out why kept hosting. 
How family life changed Nev Schulman
Shutterstock
Nev Schulman married his wife Laura Perlongo in 2017, and the couple have two children together. Speaking to Hollywood Life in January 2020, the "Catfish" host explained how being a husband and father changed his outlook on the show. "Now with my kids and my family, I have come to be a lot more appreciative, not just of the security of having a great job, but also, these are young people I am helping," he said.
The "Catfish" host's salary has not been reported, but cast member of another popular MTV reality show, "Teen Mom," pulled in a reported $400,000 per year (via CheatSheet). While Schulman likely does not make as much, he probably still makes over six-figures per year. With multiple years on the show under Schulman's belt, his net worth is estimated at around $500,000 per Celebrity Net Worth.
In addition to his hosting gig, the "Catfish" host appeared on "Dancing With the Stars" in 2020 where his previous training in dance helped him nab a second place finish. Schulman's extensive television work also allowed him and his wife to purchase a Manhattan condo for $1.8 million, as covered by Variety. After doing extensive renovations on the space, the couple decided to put the three-bedroom condo on the market for $2.2 million. Not too shabby!