Who Is Kamie Crawford's Boyfriend, Gordon Dillard?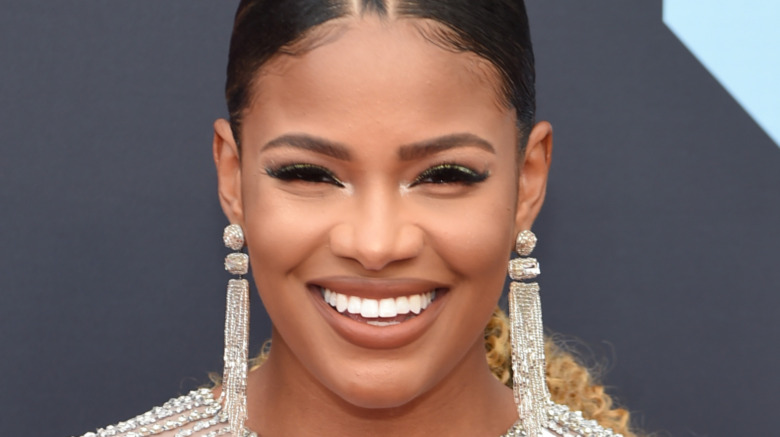 Jamie Mccarthy/Getty Images
Kamie Crawford is known as a co-host on "Catfish: The TV Series," where she and Nev Schulman help people sort through their online relationship issues. They help participants on the show figure out if the person they met online is who they purport to be. After Max Johnson — cameraman and longtime co-host — left the show in 2019, Schulman was on the hunt for a new partner, per Heavy. Kamie came on as a guest host and the following season, she signed on full-time.
The former Miss Teen USA pageant winner is not a big online dater herself. According to a 2017 blog post written by Kamie herself, she prefers long-term relationships over playing the field (via The Cinemaholic). The "Catfish" host described herself as a "serial monogamist" when writing about her dating life. In 2015, Kamie left a six-year relationship, and it was not until May 2016 that she met her new boyfriend.
Kamie has openly gushed over her beau on social media, including a birthday Instagram post from June 2020 where she celebrated the evolution of their relationship. "After 4 years together & through the highs and lows, we've only grown with a deeper understanding and love for one another," the TV host wrote. In a January 2021 article for Curbed, Kamie revealed that the two are "looking to get married" and constantly send each other links to potential homes to buy.
So who exactly is the "Catfish" host's boyfriend?
Kamie Crawford's boyfriend has an impressive showbiz résumé
Kamie Crawford's boyfriend, Gordon Dillard, may not be a household name, but he has a successful career in the entertainment industry. Gordon is a music manager for Maverick Management and he represents Doja Cat, Arin Ray, Gallant, and other notable talents, per InTouch. According to the manager's LinkedIn profile, his expertise is "developing the careers of emerging music artists."
Prior to becoming a manager, Gordon worked in A&R at Universal, but that role did not offer him the hands-on experience with the artists that he desired, as he told FTS. Gordon bet on himself and left Universal to manage talent directly. "I didn't know what the hell I was doing," he revealed to FTS. "I learned things from people along the way but a lot of the lessons that I learned were self-taught."
Gordon credits a chance encounter with Sean "Diddy" Combs for inspiring him to never stop learning, which had aided his career in the music industry. The talent manager admitted to FTS that he lost clients in the beginning, but several stayed with him when they saw his perseverance. "I would much rather put my failure on my own back and pick myself back up and create it all over again," he told the publication.
Kamie said perseverance has helped the couple, too. She admitted that they initially fought during quarantine (via InTouch), but ultimately those fights made them "stronger than ever."