The Truth About Olympia Dukakis' Husband, Louis Zorich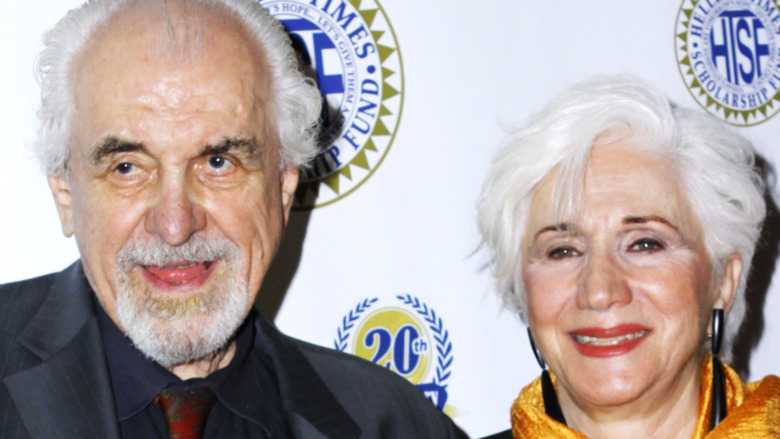 Donna Ward/Getty Images
After the death of "Moonstruck" star Olympia Dukakis death at 89, some remember her husband, Louis Zorich. The celebrity couple was married for more than 55 years before Zorich died at age 93 in 2018. Dukakis' brother confirmed the "Steel Magnolia" star's death on Facebook and mentioned Zorich.
Apollo Dukakis posted, "My beloved sister, Olympia Dukakis, passed away this morning in New York City. After many months of failing health she is finally at peace and with her [husband] Louis [Zorich]." According to Deadline, the long-married celebrity couple shared a daughter Christina Zorich, sons Peter and Stefan Zorich, and four grandchildren.
Both Zorich and Dukakis started in theatre before gaining fame as actors. Dukakis had more than 120 acting credits to her name, and according to The New York Times, Zorich was "a busy actor" who worked into his 90s.  Keep reading to learn more about Dukakis' husband Zorich.
Louis Zorich was a busy character actor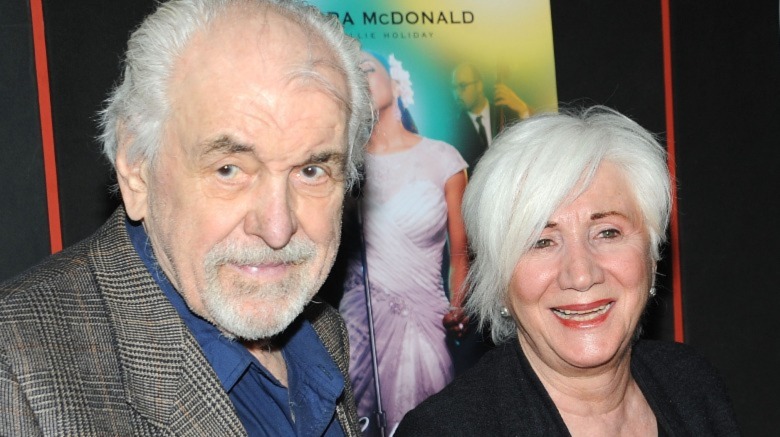 Brad Barket/Getty Images
Olympia Dukakis' husband, Louis Zorich, was well-known in the world of theatre. According to The New York Times, Zorich appeared on Broadway with Laurence Olivier and Dustin Hoffman, and had a successful career as a character actor on television and in films. Zorich was a busy working actor with a career that spanned 60 years. Zorich played Paul Reiser's father in the hit series of the '90s "Mad About You," and starred in the CBS series "Brooklyn Bridge." 
In addition to their work as accomplished actors, Zorich and Dukakis were founding members of the Whole Theater in Montclair, New Jersey, in the '70s. The couple committed time and resources to the theater group they helped start. In 2015, Peter Zorich joked to The Montclair Times (via The New York Times), "It was like growing up in the circus. There was someone living in the basement, in the garage, in the carriage house." 
Zorich's last acting role was in the 2016 film, "No Pay, Nudity," according to IMDb.