How Much Is Ewan McGregor Really Worth?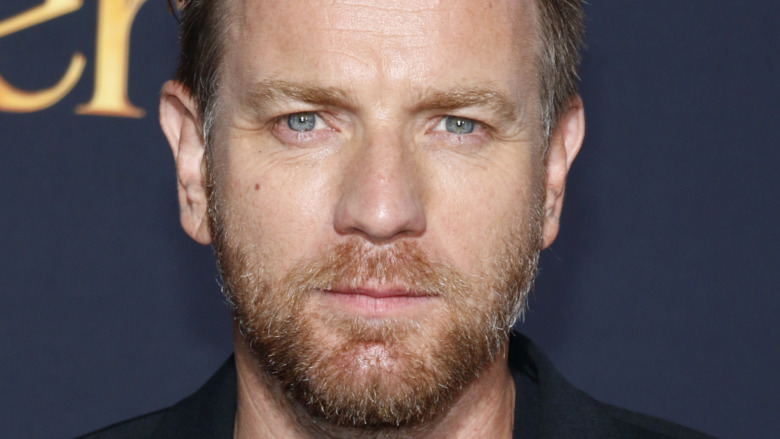 Shutterstock
Ewan McGregor has worn many faces over his decades-long career. From his "Trainspotting" buzz-cut days to his Jedi robes in the "Star Wars" franchise, the Scottish actor has never shied from artistic risk or transformation. In 2021, as he tackles 1970s fashion designer Roy Halston in Netflix's May series, "Halston," (per CNN), McGregor also gears up for another iconic role: reprising his titular character in the "Star Wars" Disney+ spinoff show "Obi-Wan Kenobi." 
Per Entertainment Weekly, the show — mid-development as of this writing — has already made epic promises, such as "the rematch of the century" between McGregor's Kenobi and Hayden Christensen's Darth Vader, per another EW report. "I'm really excited about it," McGregor told The Hollywood Reporter about diving back into his most visible role. "Maybe more so than the first ones, because I'm older — I just turned 50 — and I'm just in a much better place."
While the juggernaut "Star Wars" franchise has been a nonstop moneymaker, how much has McGregor reaped from it and his other numerous endeavors in acting and in life? Let's find out how much the Hollywood veteran is worth in 2021.
Ewan McGregor's divorce hurt his net worth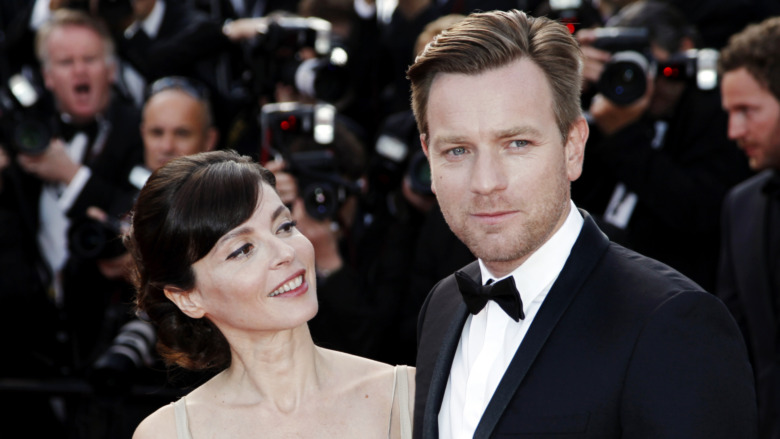 Shutterstock
For such a well-known name and face, Ewan McGregor's net worth is estimated at only $20 million, according to Celebrity Net Worth. For one, the actor's long list of film and television credits do include a lot of indies. For another, his 2018-2020 divorce proceedings from ex-wife Eve Mavrakis certainly didn't help. Via the net worth aggregator, a 2019 court ruling took $4 million off McGregor's hands, but it was their 2020 divorce settlement that gave Mavrakis a home worth $6 million, a $500,000 bank account, and five cars (although McGregor kept 30). As for those "Star Wars" movies, McGregor will keep paying his ex-wife royalties from all films he shot during the marriage, plus other blockbusters like 2017's "Beauty and the Beast." This is to say nothing of the $15,000-per-month and $36,000-per-month in child and spousal support, respectively, required of him.
McGregor probably cost himself more money during the financial drama of divorce when he and girlfriend Mary Elizabeth Winstead (with whom he co-starred on "Fargo" and 2020's "Birds of Prey") reportedly purchased a home in 2019 after he lost the one he shared with his ex-wife, per Celebrity Net Worth. It is a darn good thing Disney+ original programming has been doing blockbuster business since the platform's debut — it sounds like McGregor could benefit from all the salary and royalties off "Obi-Wan Kenobi!"