What Yvonne Strahovski And Zachary Levi's Relationship Is Like Today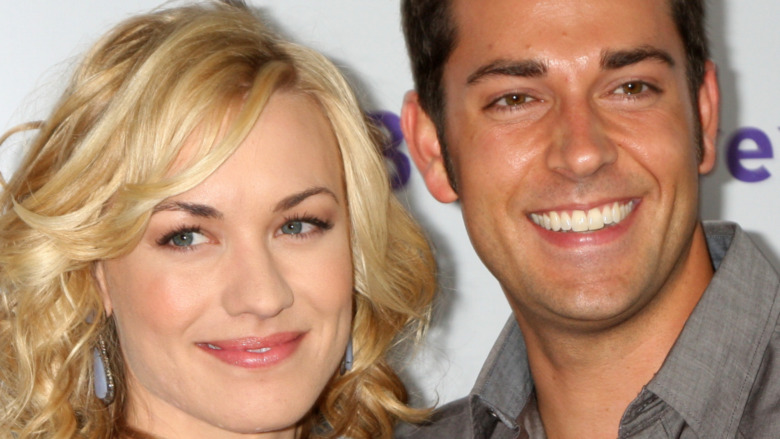 Shutterstock
As any fan of "Chuck" knows, Yvonne Strahovski and Zachary Levi go way back.
The two actors first started working together in 2007 when they joined the cast of the hit NBC show, which ran for a total of five seasons, ending in 2012, via IMDb. Levi played the titular character, Chuck, whereas Strahovski played a CIA agent, Sarah Walker, who eventually becomes romantically involved with Chuck.
Over the show's course, fans watched as Chuck and Sarah developed an onscreen romance, and many couldn't help but wonder if such chemistry could translate to real life. As it turns out, this query is partially true. Levi and Strahovski definitely have great chemistry, and they are close friends off screen, but a romance never blossomed between the two, despite speculation about it. 
Strahovski married Tim Loden in 2017, though the two go way back — to 2009, in fact! According to Elite Daily, Strahovski met her husband through "Chuck," making it pretty clear that she did find romance on the show, just not with Levi, as many fans wondered. 
Though they never dated, Stahovski and Levi still formed a strong friendship thanks to their time working together. So, what does their relationship look like nowadays?
Zachary Levi and Yvonne Strahovski have maintained their friendship over the years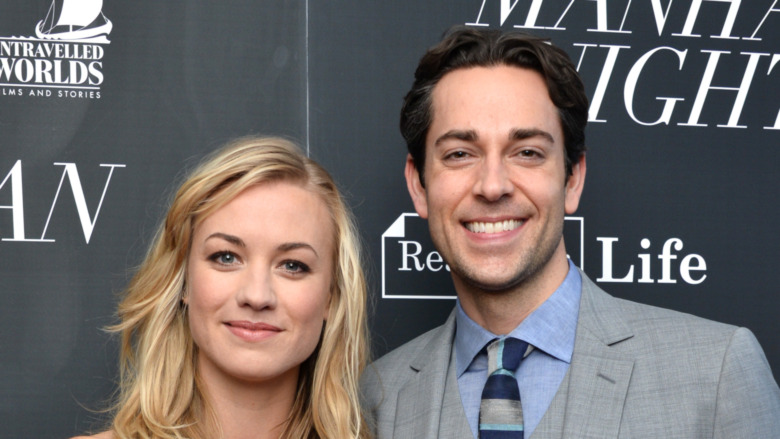 Andrew Toth/Getty Images
Though "Chuck" may have wrapped in 2012, co-stars Zachary Levi and Yvonne Strahovski certainly didn't wrap up their friendship. The two have gone on to explore different acting opportunities — Strahovski most notably in "The Handmaid's Tale" and Levi in films like "Shazam!" and "Tangled" — but have managed to make time for one another over the years.
In 2015, the duo excited fans when they enjoyed a baseball game at Dodger Stadium together, via E! Online. The two friends casually hung out at the game and, around that same time, Strahovski also shared an Instagram photo of Levi as the two explored LA together. 
A couple of years later, in 2018, the two reunited once again when they voiced characters for Disney's "Rapunzel's Tangled Adventure." While speaking with E! about the experience, Levi had nothing but praise for Strahovski. "Yvonne is one of my dearest friends," he said, adding that recording with her was "really fun." 
Finally, in 2020, the two reunited once again, along with the rest of the "Chuck" cast. Via Entertainment Weekly, the cast virtually got together to do a read-through of a fan-favorite episode of the show, much to the excitement of fans everywhere. "Chuck" may have ended nearly 10 years ago, but it seems that co-stars Levi and Strahovski have managed to maintain their friendship!