What To Know About Mckenna Grace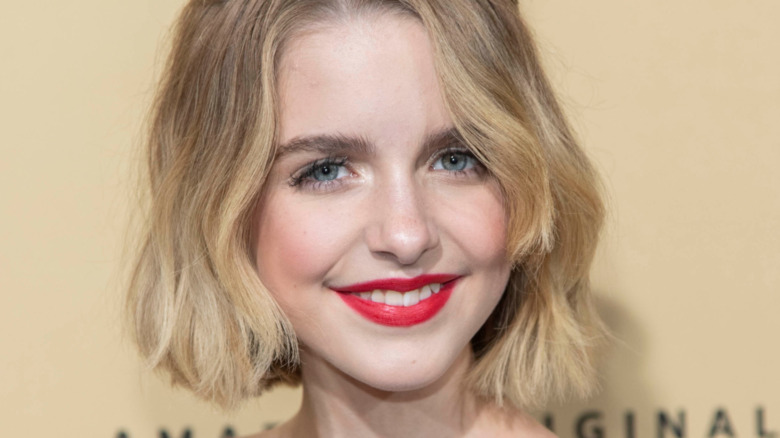 Shutterstock
Mckenna Grace started acting at the age of 6 and racked up quite a few high-profile projects long before turning 15. She's taken on a wide range of characters and chances are good she either looks familiar, or perhaps should, based on the volume and range of projects she's done.
Entertainment Tonight detailed that Grace moved beyond taking little kid roles with an especially buzzworthy gig. Playing the character of Mrs. Keyes in Season 4 of "The Handmaid's Tale" showed a stunning new side of the actor. Series creator Bruce Miller praised Grace's work, detailing that she "was comfortable being so awful" and "in all honesty, she's so good at being scary."
While the character of Mrs. Keyes faced a significant challenge soon after first appearing on "The Handmaid's Tale," Grace teased that there was more to come and fans could expect something "quite dramatic." She also joked that learning from co-star Elisabeth Moss how to make it seem her character was smoking was her "biggest flex" (via People). Grace's work in "The Handmaid's Tale" was dark and dramatic, and she admitted to Elle that she was not allowed to watch it prior to booking her role.
"I remember wanting to, because my parents really like it," Grace explained. "After I got it, my mom's like, 'Well, I mean, okay.' Then we binge-watched all the seasons together."
Mckenna Grace is full of talent and charm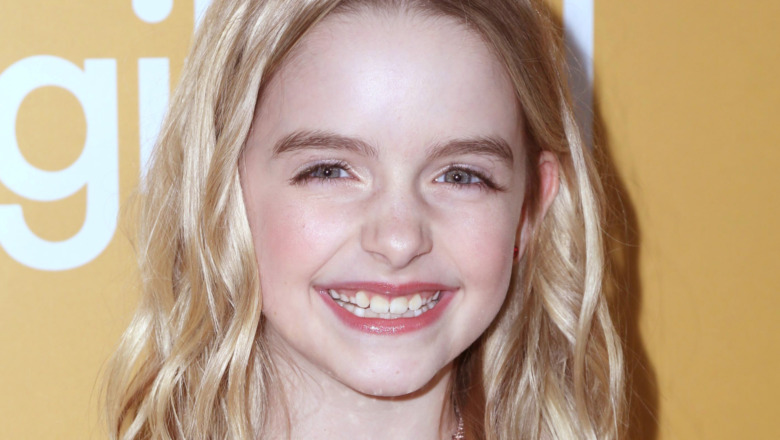 Shutterstock
As Entertainment Weekly detailed, several of Mckenna Grace's early roles had her playing younger versions of key characters. "The Haunting of Hill House," "I, Tonya," "Captain Marvel," and "Chilling Adventures of Sabrina" all tapped Grace for that type of role. She pulled those off effortlessly and also embraced television roles on shows such as "Young Sheldon," "Fuller House," and "Designated Survivor." While she appeared in quite a few movies throughout her childhood, she was a true standout in "Gifted" with Chris Evans (per Digital Spy).
In an interview with IMDb, Grace mentioned being inspired by both Shirley Temple and Pee-wee Herman. In addition, it turns out that Grace is a vegetarian and aspired to work with Tom Hanks or Meryl Streep. During an appearance on "The Ellen DeGeneres Show," Grace charmed the host by saying, "You're my role model and I look up to you." In another interview, she sweetly admitted she had sobbed upon learning she had scored a role in "Ghostbusters 3" and felt as if it might be a dream.
"It's OK to be weird. It doesn't matter who you love, who you are, what religion you are, what race you are, or if you just feel different just because. It just shows you it's OK to be different," Grace told The Wrap. "Difference is the one thing we all have in common." It's clear this young actor is not only charming and adorable, but also wise and talented beyond her years.