How Much Is Antonia Gentry Actually Worth?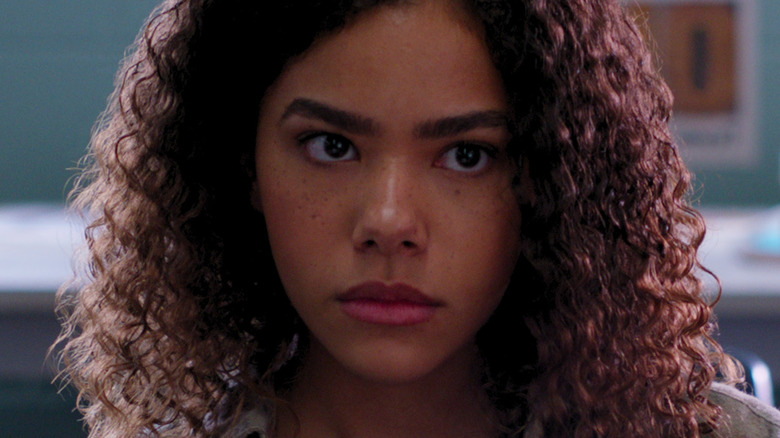 Netflix
Actor Antonia Gentry recently landed her breakout role in the Netflix hit series "Ginny and Georgia." In the show, Gentry plays one of the title characters, Ginny Miller, a teenager who just might be more mature than her unpredictable 30-year-old mother, Georgia. The series made its debut on the streaming platform in February 2021, and 52 million subscribers watched Season 1, according to Deadline. Naturally, Netflix renewed "Ginny and Georgia" for a second season in April 2021.
Gentry addressed the show's overwhelming success in a March 2021 Instagram post. "As someone who grew up feeling voiceless and unimportant, and who did not see herself reflected on screen, Ginny Miller was finally a reprieve," she wrote. "Finally, a character who was just as confused and imperfect as I was gets a chance to exist."
While Gentry's success has been relatively new, it's surely impacted her financial standing. Read on to find how much the actor is worth.
Antonia Gentry went straight from college to Ginny and Georgia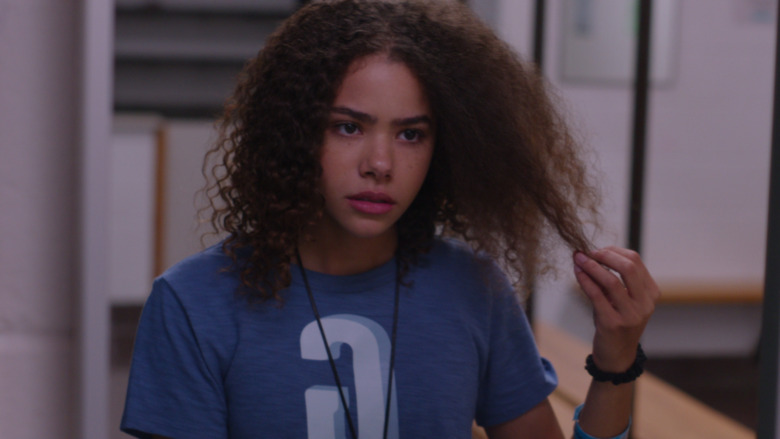 Netflix
"Ginny and Georgia" star Antonia Gentry isn't brand-new to acting, having appeared in other Netflix movies and TV shows including "Candy Jar" and "Raising Dion," per IMDb. But because Gentry is still a budding star, her net worth is a bit unclear. Pop Buzz lists Gentry's net worth at $100,000, while Gossip Gist lists it at $300,000. (Those figures seem to track with what other actors have been paid for Netflix's original series.)
Though the exact amount is unknown, it's clear that Gentry has come a long way since she first voiced her childhood aspirations of being an actor. "I actually have videos that I used to make on my dad's potato of a video camera," Gentry said to Teen Vogue in February 2021. "I would put on little character acts, and in one of [them] I actually say to the camera, 'I think I'm going to become an actress.'" 
Gentry also shared with W that before being cast on the series, she was working a part-time job in college, even while filming those other two Netflix projects. "My professors were understanding and encouraging for the most part, but it was pretty hard bouncing back and forth between being a full-time college student, working part-time, and also trying to pursue this career," the actor shared. Talk about a success story! Even though we don't know exactly how much Gentry is worth, she's definitely one of Netflix's rising stars.
Antonia Gentry has a side hustle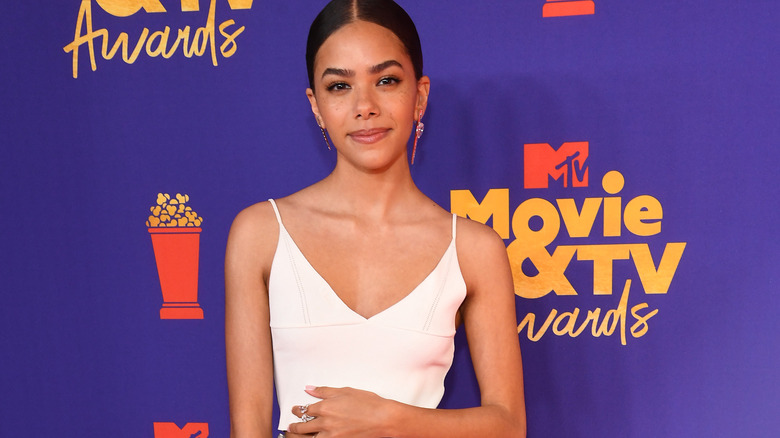 Kevin Mazur/2021 Mtv Movie And Tv Awards/Getty Images
When she's not giving her all on screen, Antonia Gentry is busy building an income via social media. Since getting her big break on "Ginny and Georgia," Gentry has landed partnerships with a wide array of brands. In February she teamed up with Armani Beauty to rep their new concealer, Luminous Silk. Gentry has also partnered with Aerie and Uniqlo. With 1.8 million followers, Gentry is likely pulling in a substantial amount of money with each brand deal she signs. It's hard to say exactly how much, but we can do our best to estimate. According to Ad Espresso, Instagram influencers with more than 1 million followers can usually expect a minimum of $10,000 per sponsored post. Of course, that number will fluctuate based on other factors, such as the percentage of interactions they have with their followers, or if they agree to post additional content or stories for the brand.
So, what's next for Gentry? The "Ginny and Georgia" star has nailed the Instagram market, so she might want to turn her attention to other social platforms such as TikTok next, which can bring in even bigger bucks.