Jennifer Lopez Was Joined On Stage In Her Latest Concert By A Special Guest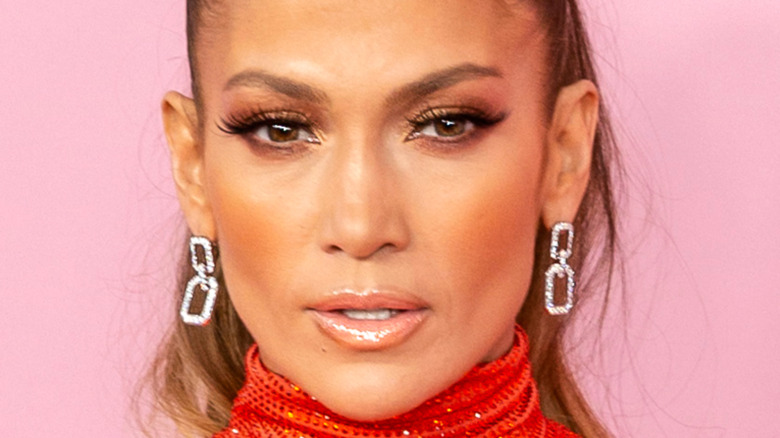 Shutterstock
As previously reported by PR Newswire, Global Citizen announced they would be hosting a global broadcast and streaming special to help give the COVID-19 vaccine to everyone and to inspire others to feel confident about getting it. The event called "VAX LIVE: The Concert To Reunite The World" was pre-recorded on May 2, 2021 at the SoFi Stadium in Los Angeles and will be streamed all around the world on May 8, 2021.
Viewers will see pop-culture phenomenon Selena Gomez host the event, while the likes of Jennifer Lopez, Foo Fighters, H.E.R., and J Balvin will take to the stage and perform. Unsurprisingly, J-Lo put on a show-stopping performance. According to The Daily Mail, the singer and actor performed three different times and rocked three different ensembles.
As reported by the publication, Jennifer was wearing a bodysuit that featured jeweled tassels and feathers for her first appearance. She styled her long blonde locks down with a middle part and looked very glamorous for the occasion. She also sang a rendition of a well-known song while unexpectedly sharing the stage with her mom, Lupe Lopez. Keep reading to find out more about the heartfelt moment.
Jennifer Lopez's mom used to sing 'Sweet Caroline' to her as a child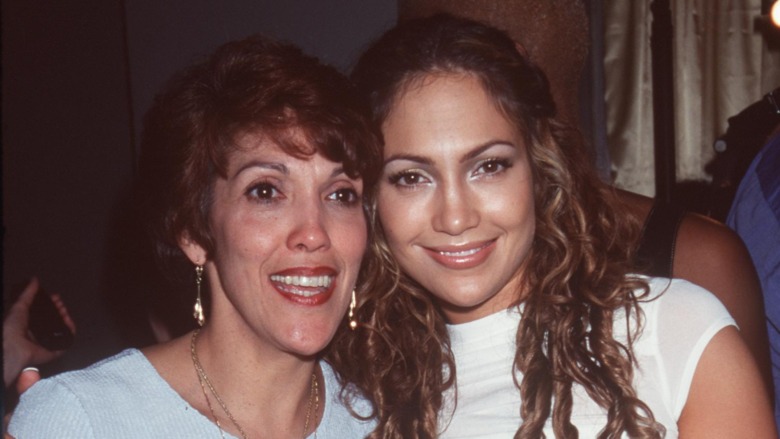 Robin Platzer/twin Images/Getty Images
Jennifer Lopez is responsible for producing so many hit songs, and she has managed to stay relevant throughout the decades with new material. Not only that, the superstar has shared stages with many high-profile acts over the years such as Ja Rule, Maluma, and Pitbull, to name a few. With that being said, Jennifer entered the SoFi Stadium stage on May 2, 2021 with a cover of Neil Diamond's "Sweet Caroline" and was joined by her mother, Lupe Lopez, per The Daily Mail.
Jennifer revealed on stage that her mom used to sing the iconic song to her as a child. "Let's sing it like a lullaby, and let's help her out," the "Jenny From The Block" hitmaker said to the audience, while telling her mother, "Sing it like you used to sing it to me." Jennifer was snapped wrapping her arm around Lupe's shoulder and kissing her head while they were enjoying being on stage together. The duo looked to be having a blast during the sincere moment.
During her other two appearances, Jennifer performed her 2016 single "Ain't Your Mama" in colorful attire while joined by dancers, according to The Daily Mail. She also performed Saweetie's "Pretty B***h Freestyle" with her dancers wearing masks. We can't wait to watch!