Here's How Much Saweetie Is Really Worth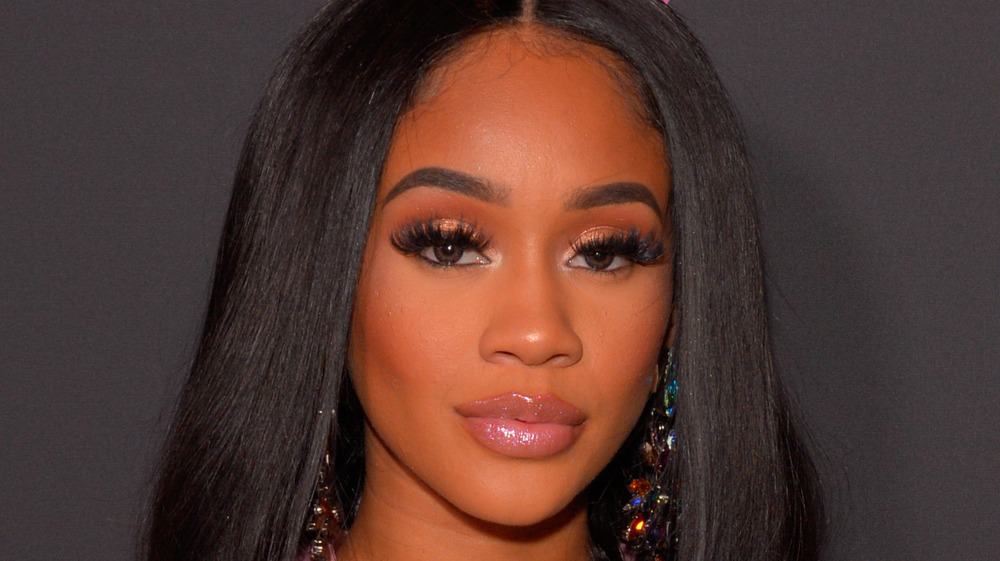 Shutterstock
Saweetie is one of music's hottest rappers right now and has been making waves in the industry for longer than you think. As previously reported by The Things, she started writing her own songs at the age of 14. However, if her music career didn't take off the way she planned, she made sure to have a backup plan. Saweetie graduated and got a degree at the University of Southern California for Communication and Journalism, where she studied communications with a concentration in business. 
Before the platinum plaques and the designer clothing, Saweetie also worked in retail and sold a line of hats from a collection called The Money Club before making it, per The Things. 2017 was the year Saweetie debuted on the music scene. Her debut single, "ICY GRL," definitely helped her get off to a good start and got her recognized. The platinum-selling single was the first of many hits that followed and put her on the map globally.
Even though Saweetie may not need to rely on her business degree as a backup plan, it seems the California-born star has benefited from the qualification as she's now a complete boss with a lot to brag about. With a string of hit singles and a career that continues to re-peak, many must wonder how much Saweetie is actually worth.
Saweetie's net worth proves that she is a boss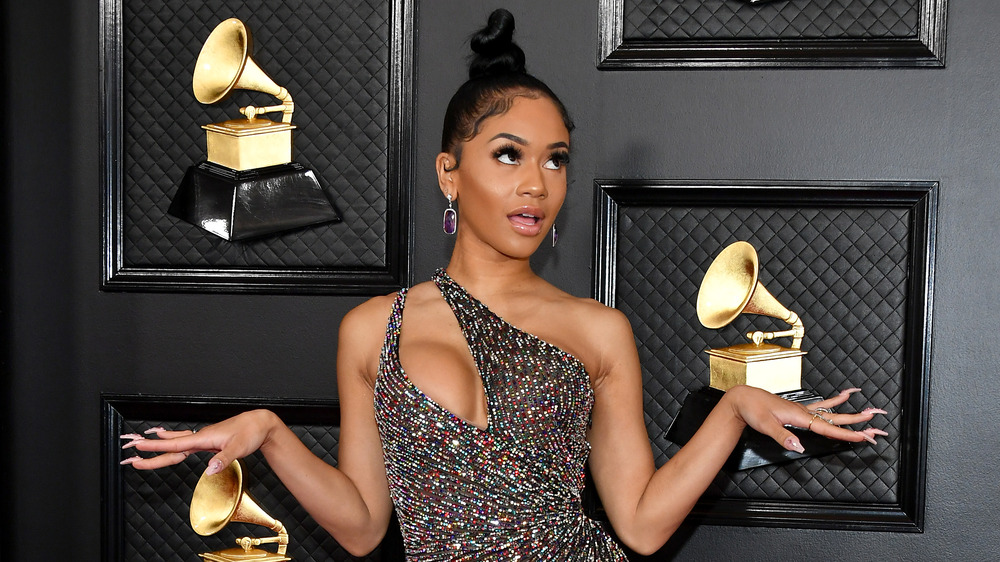 Amy Sussman/Getty Images
Saweetie is living her best life and has every reason to be. As of 2020, the "Best Friend" hitmaker is worth an impressive $4 million, according to Celebrity Net Worth. In April 2020, The Things noted Trend Celeb Now's reporting that Saweetie was worth $1 million, proving how much a difference can make in a short space of time.
Since Saweetie's debut 2017 single "ICY GRL," she has achieved two more singles — "My Type" and "Tap In" — that have sold over 1 million copies in the U.S. alone and have been certified platinum by RIAA. In the lyrics for "Tap In," she boasts about how she charges labels $200,000 for a verse before featuring on other artists' songs. With that being said, Saweetie has featured on a number of songs from high-profile singers, some of which include Ava Max, Gwen Stefani, and Demi Lovato. Along with music, Saweetie collaborated with makeup brand Morphe in 2020 for a collection of beauty products, per Elle, which would have definitely come at a price.
Saweetie's career is still on the rise. Therefore, her net worth is only going to increase rapidly in the next few years to come.