This Is What Saweetie Was Really Like As A Student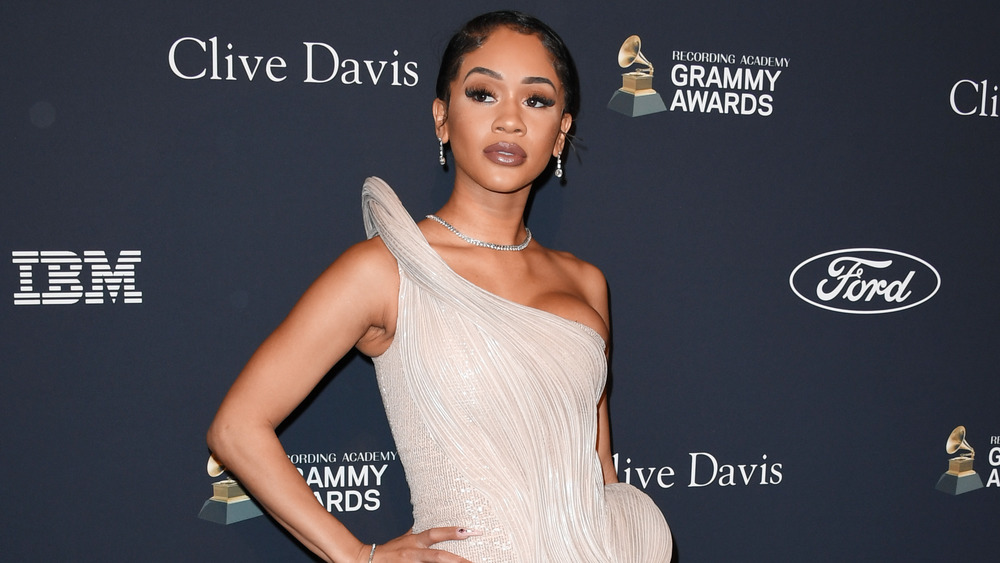 Jon Kopaloff/Getty Images
Before Saweetie became the rap game's most prominent glamour girl, it took a lot of hard work to get there. The "My Type" rapper had big rap dreams from a young age, but unlike her idols Ashanti and Aaliyah, the "icy" girl made her education a priority over pursuing her career. After graduating from Monterey Trail High School, Saweetie enrolled in San Diego State University and attended for a year.
Saweetie never intended on completing college with a degree, but she promised herself that she would finish if she could transfer to her dream school, the University of Southern California. "I promised myself if I got into USC, it was a sign I needed to finish college." Saweetie told her alma mater's newspaper, The Daily Trojan. The Bay Area native applied to USC's communications program and would be accepted weeks later. Saweetie kicked off her sophomore year as a student in USC's Annenberg School for Communication and Journalism, where she studied communications with a concentration in business. And she studied hard: As she told Vibe, she "graduated with a 3.6 GPA." 
Balancing school, four jobs, and an aspiring music career wasn't easy. However, Saweetie's gradual rise to fame with the release of her homemade "ICY GRL" music video in 2017 made it all worthwhile for her during her time in college. Read on to find out what Saweetie was like as a student at USC.
During her time at USC, Saweetie was a teacher's pet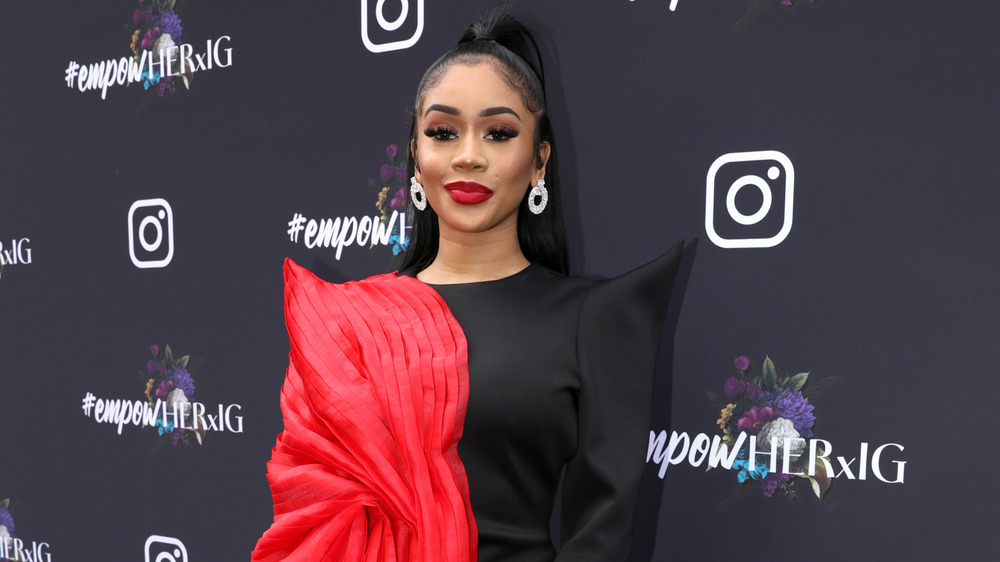 Anna Webber/Getty Images
Saweetie wasn't the student who left an apple on the teacher's desk daily — her tenacity and ability to execute captured the hearts of her professors. Albert Napoli, one of her professors at USC, recalls Saweetie being very ambitious. Upon the end of his daily "Business for Non-Majors" classes that Saweetie took in fall 2014, the two would discuss her aspirations to be an artist. "I saw in her the drive and focus that entrepreneurs have," Napoli told The Daily Trojan. "She had this passion, this drive. I knew exactly what kind of direction she needed."
It was Napoli, in fact, who pulled the aspiring star aside at a career fair and asked her why she was there. "He was like, 'You and I both know that you want to do music, and none of these people here are in the direction you want to go,'" Saweetie recalled. "The fact that he said that, he believed in me more than I did." Out of the hundreds of students Napoli came across daily, Saweetie stood out with her go-getter mindset. "I see a lot of dreamers and not a lot of doers. Diamonté is definitely a doer," Napoli said, referring to Saweetie by her birth name.
Napoli would not be the only one to recognize the star power in Saweetie. Another professor, Ann Majcharzak, told the student newspaper that Saweetie put in "several hundred hours" of coding as her former research assistant. "She was just tremendous," Majcharzak said. "I couldn't ask for anything better."
Saweetie had lots of jobs and side hustles while in college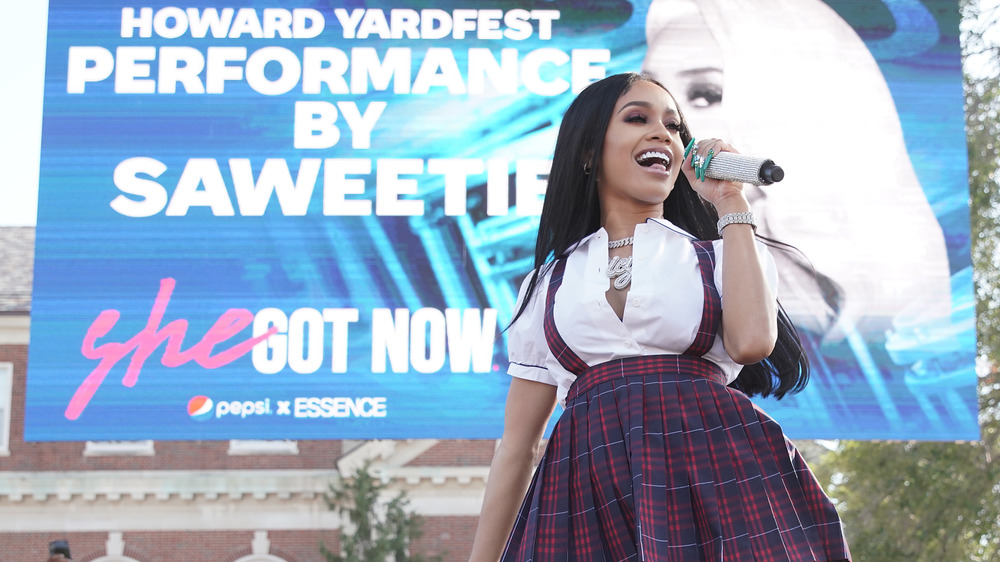 Jemal Countess/Getty Images
Prior to the glitz and glamour we see of Saweetie now, the price of living the icy lifestyle meant balancing multiple jobs and side hustles. During her time at USC, Saweetie worked at a sports bar and at Marshall's. She also founded her own brand called "Money Makin' Mamis," which consisted of the sale of shirts and hats. Although balancing several gigs at once while being a full-time student sounds overwhelming and impractical for plenty of college students, Saweetie says it isn't "that bad." The rapper said to The Daily Trojan, "I like to get my weave, my nails, I like going shopping. I had to keep myself up. And how do you do that? With four jobs."
When Saweetie had downtime amid school work, her jobs, and her extracurricular activities, she would post videos on Instagram of herself rapping in her Jeep over classic beats due to her inability to afford studio time. "I was like, 'I'm tired of wasting my money, and I'm gonna just record online because everybody knows I wanna rap so I'm just gonna start posting it.'" Saweetie told The Red Bulletin. "That's why I was using all of these classic beats, because I didn't have any connections to any beatmakers."
Saweetie's never-ending grind in college has transpired into her rap career today, as she has her own side hustles with ICY University and her YouTube channel. As Saweetie said when she sported her USC degree on Instagram, "pretty grlz get degrees!!"