Timothée Chalamet Has An Exciting New Gig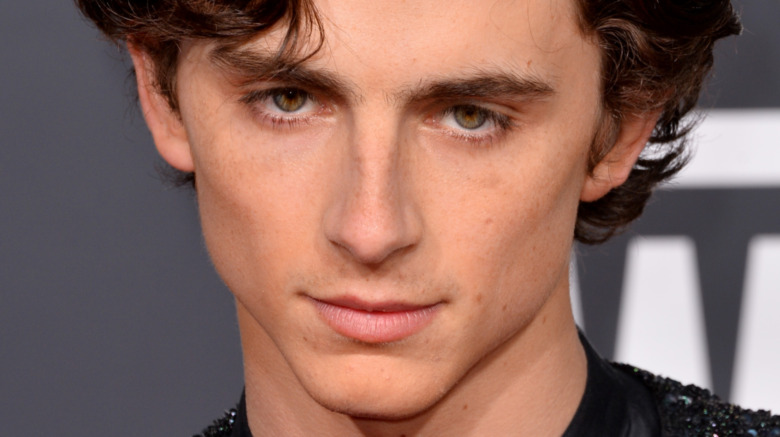 Shutterstock
The Met Gala is returning this year, and there's some interesting names attached to the co-hosting duties. Vogue's annual Met Gala with the Costume Institute of the Metropolitan Museum of Art in New York, N.Y. has been deemed the "fashion Oscars" by many, according to Page Six, and the invite-only, ultra-luxe party is already sold out for this year. After Vogue announced that last year's event was being canceled due to Covid-19 restrictions, fashion enthusiasts and A-listers began to look forward to this year's festivities and wondered what the verdict would be for "fashion's biggest night out," according to Vogue.
Vogue finally announced this year's theme and some details in April 2021. The Met Gala theme is centered on American fashion. The gala will be held on September 13, 2021 while part one of the exhibition titled "In America: A Lexicon of Fashion" will officially open to the public on September 18, 2021, reported Elle. The next year's gala is a continuation of the American fashion theme with the gala being held on May 2, 2022 ahead of part two of the exhibition, "In America: An Anthology of Fashion." 
But aside from the details of two years of epic parties, let's see who's co-chairing the Met Gala.
Timothée Chalamet is a Met Gala co-chair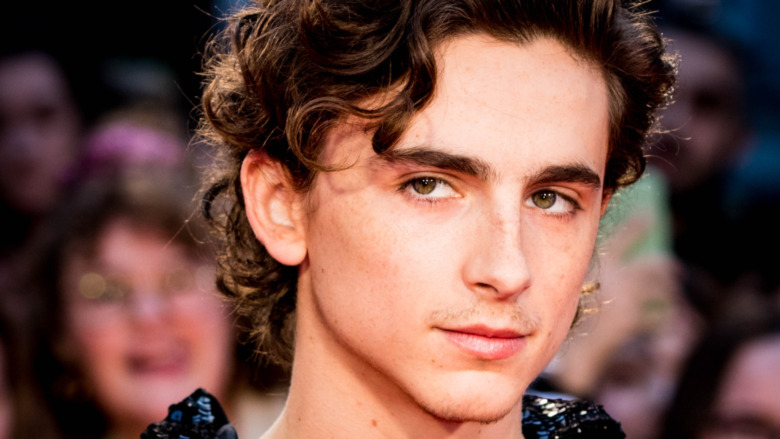 Shutterstock
The 2021 Met Gala has some of the biggest names in art, entertainment, and fashion attached to hosting duties, and we can't get over them! The Gen Z co-chairs were chosen because they've made their mark on fashion and are influential in their respective fields. The Met Gala 2021 will see actor Timothée Chalamet, singer-songwriter Billie Eilish, youth poet laureate Amanda Gorman, and professional tennis player Naomi Osaka as co-chairs while designer Tom Ford, Adam Mosseri, and leading lady Anna Wintour will be honorary chairs for the night's events.
Vogue explained how the co-chairs were chosen. Chalamet was selected for his "mix of streetwear, lack of a stylist, and embrace of avant garde labels" while Eilish was added because of her "willingness to embrace an aesthetic as innovative as her music [that] has pushed emerging brands into the limelight and challenged...how a pop star should dress." Osaka, one of the newest tennis champions, is known for "an irreverent sense of style...the striking, colorful pieces she favors on and off the court turned her into a designer muse and one of the best-dressed athletes around." While Gorman is the latest amongst the four to step into her star power, "she's cultivated a look powerful enough to match her words." 
At the end of the day, Vogue notes that each of the co-hosts represents individualism, which the Met Gala wants to highlight and celebrate. At that, we certainly can't wait to see what everyone wears!